By Vanessa Matthews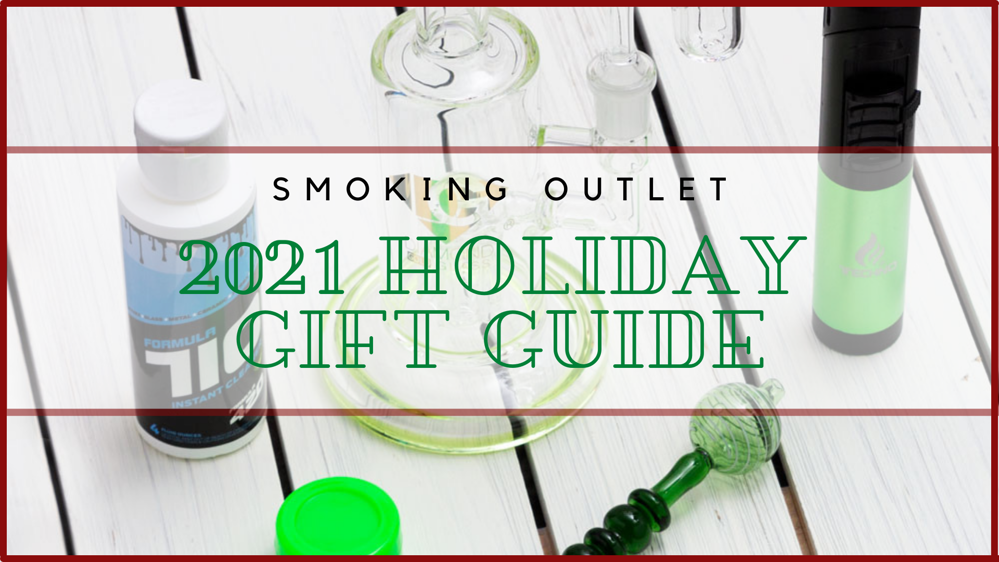 If you need some great ideas for what to give your stoner friend or family member this holiday season, we've got you covered. No matter your price range, or the unique style of your recipient, we've got some awesome goodies to add to your shopping list that are guaranteed to please.
GIFTS UNDER $25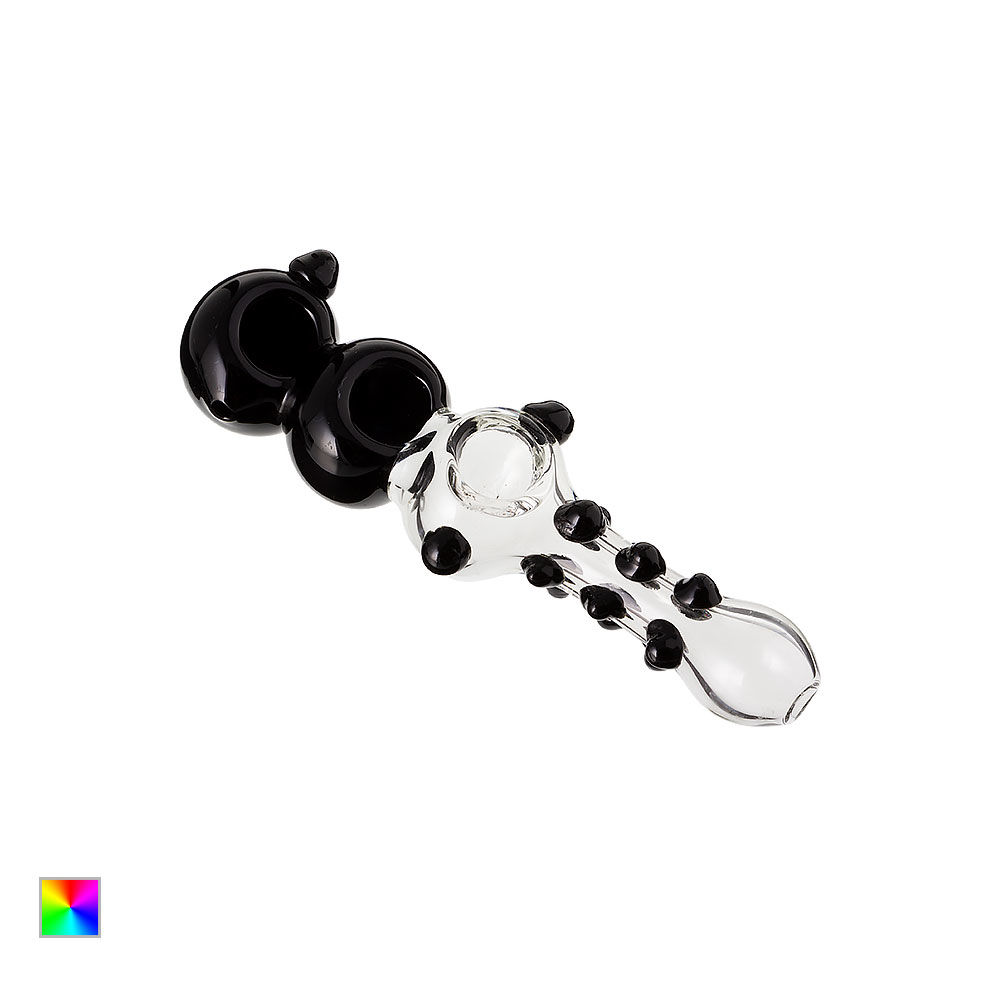 Gifting a basic glass pipe may feel a bit boring, so this one is far from basic! The Color Guard Spoon Pipe is made with sturdy glass, and features three bowls versus just one. Perfect for parties or long smoke sessions, this stylish pipe can be loaded up with multiple bowls to avoid constant re-packing.
SILICONE GRENADE NECTAR COLLECTOR KIT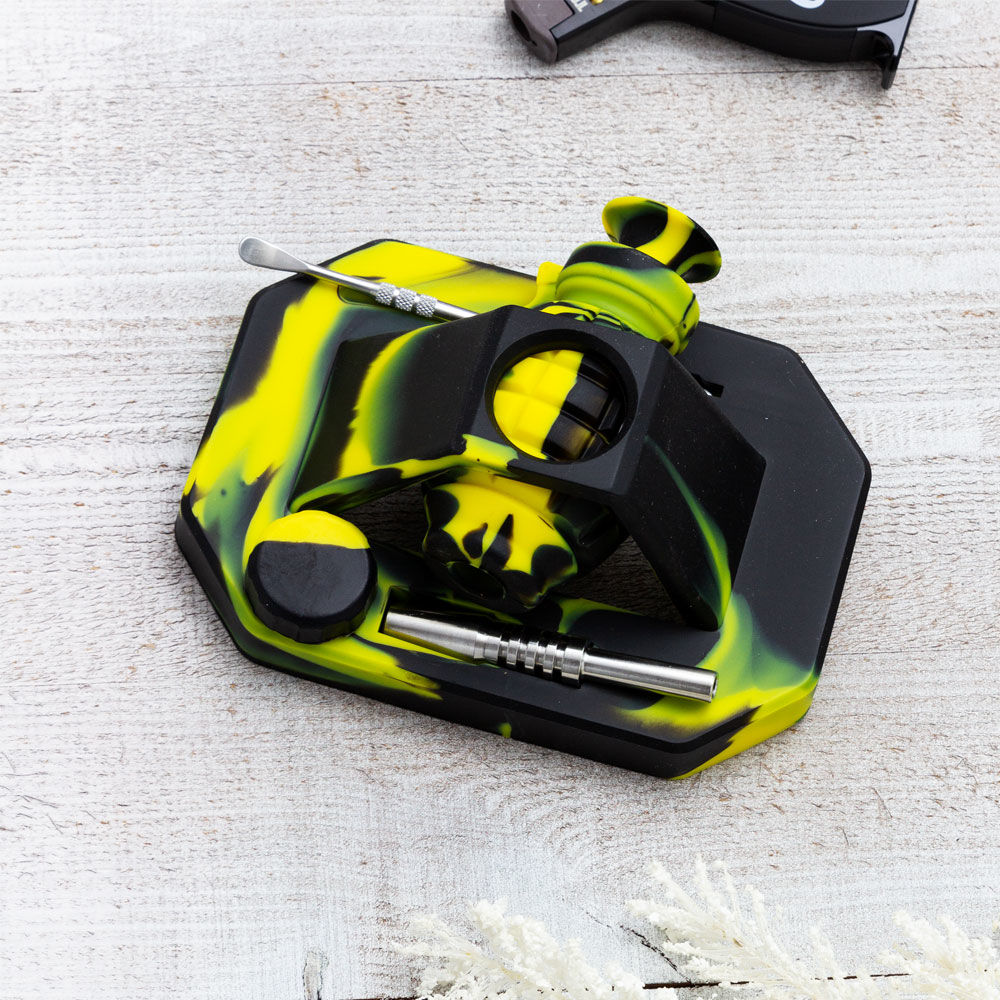 The Silicone Grenade Nectar Collector Kit is an all-in-one set that is a must for anyone who enjoys concentrates, even if they're just getting into it! It's a wide grenade-shaped nectar collector, which comes with a handy tray, titanium tip, stainless-steel dabber, and even a built-in wax storage container. This cheap gift is perfect for someone who wants a low-maintenance way to dab at home, or needs something that can be easily brought on-the-go.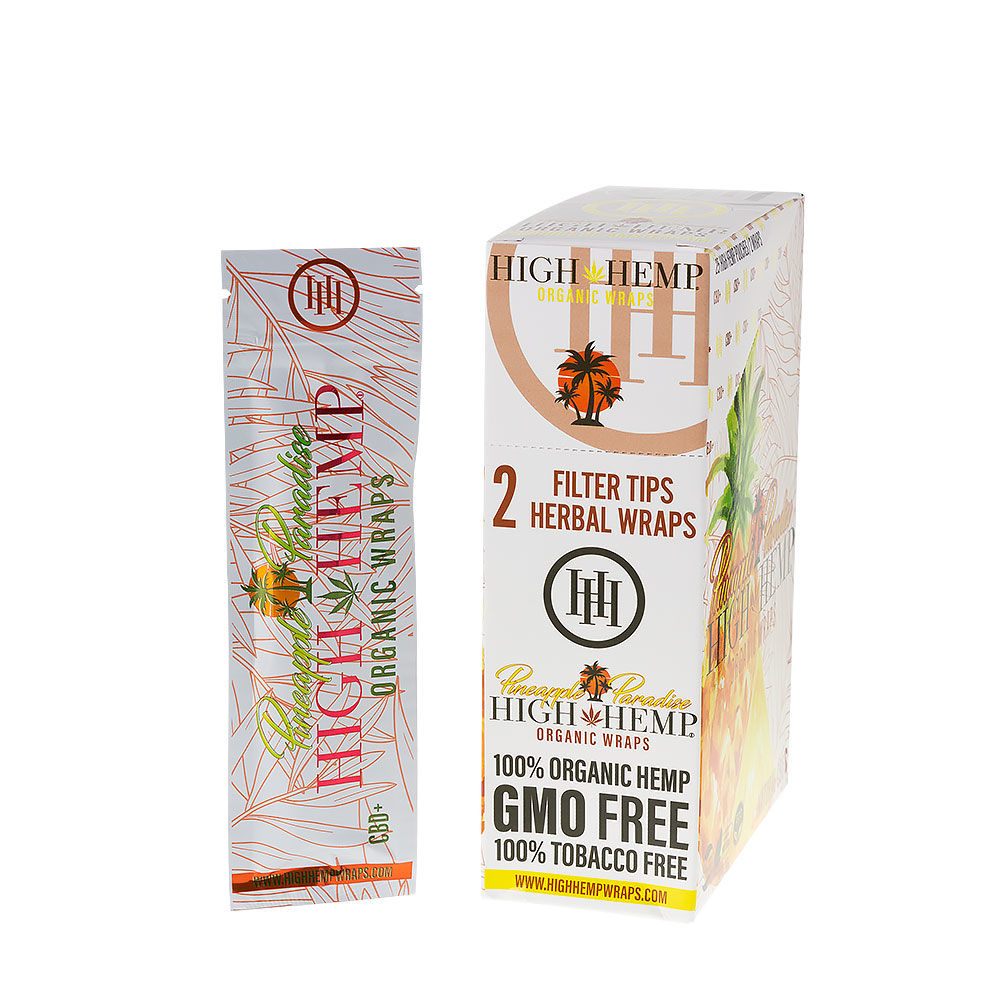 Got a blunt-lover in your life? Put a smile on their face with a High Hemp Organic Wraps Box! We carry a wide range of mouthwatering flavors including Pineapple Paradise, Grape Ape, Dutch Cream, Hydro Lemonade and more, so you can be sure you'll find the perfect flavor to suit their taste. (Oh, and did we mention there's 50 wraps in the box?) Not only do these burn great and taste even better, they're free of nicotine, tobacco, and GMOs, while being infused with natural CBD.
GIFTS UNDER $50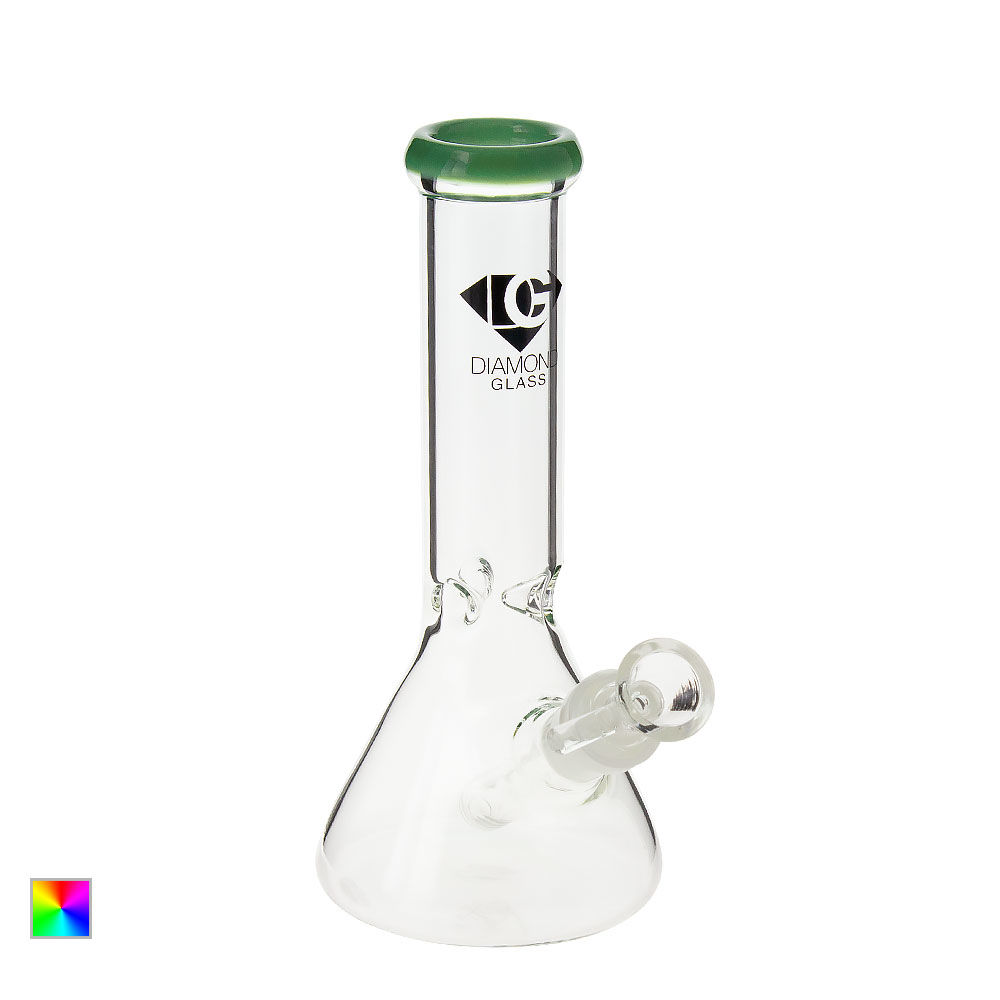 A classic that you can always rely on. From the American glassmakers at Diamond Glass, the Petite Beaker Bong is the epitome of a basic beaker bong, in a compact 8-inch package. It's made with durable borosilicate glass, featuring a purifying diffused downstem, as well as an ice pinch for extra coolness. The modest size and basic function of this piece make it easy to use for all experience levels, deeming it the perfect staple for any smoker.
GLOW TRAY X COOKIES ROLLING TRAY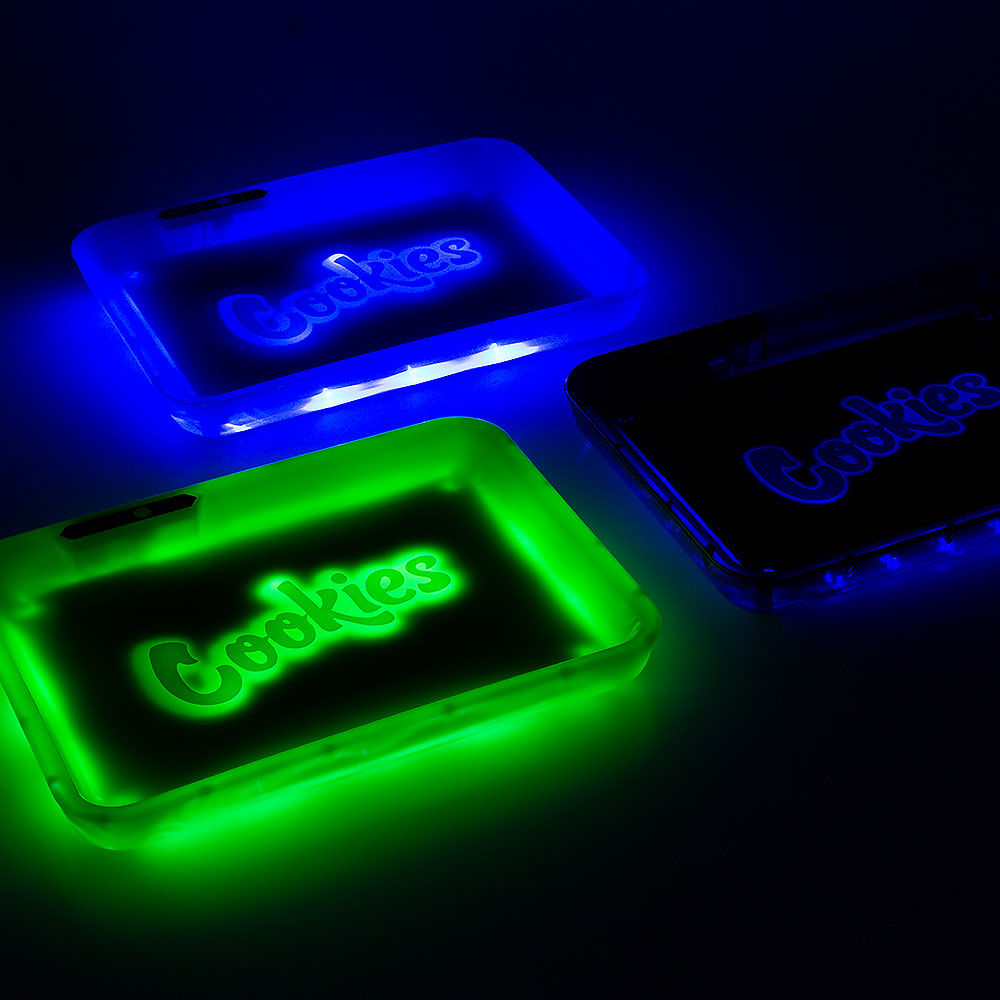 The Cookies Glow Tray is tray is one of those items that no one would think to purchase for themselves, but is a total show-stopper! This is a large 11-inch rolling tray made with thick and sturdy plastic, sporting Cookies' famous logo. Aptly named, it's equipped with an LED light that illuminates the entire tray, featuring 6 color settings.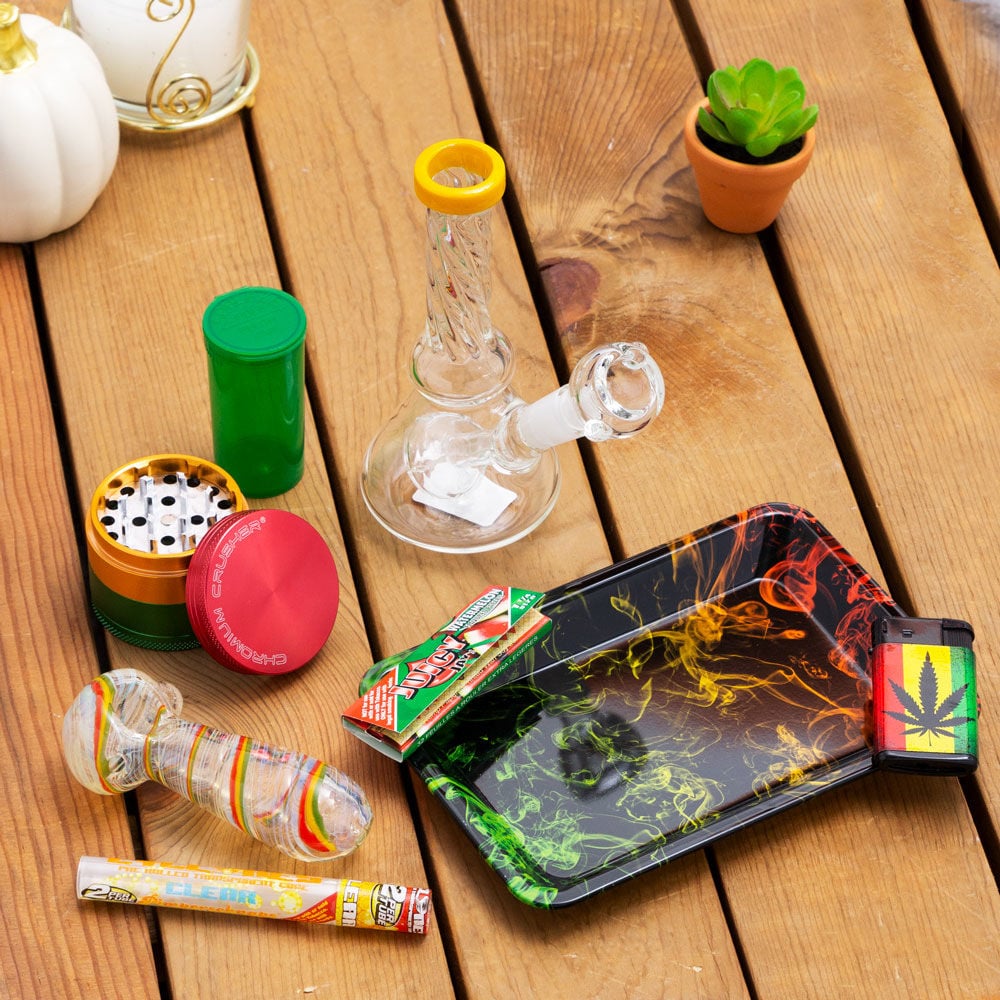 If you want to gift someone a simple smoking set that won't break the bank (and without choosing each individual item), the One Love Rasta Stash Box is a fantastic choice! This fun kit features a mix of 8 Rasta-themed smoking accessories for an impressively low price. They'll receive a mini bong, spoon pipe, rolling papers, grinder, stash container, rolling tray, and lighter. An easy, one-and-done gift that'll have them thinking about alllll the effort you went through to select each item for them! Work smarter, not harder.
GIFTS FOR DAB FIENDS
LOOKAH SEAHORSE ELECTRONIC NECTAR COLLECTOR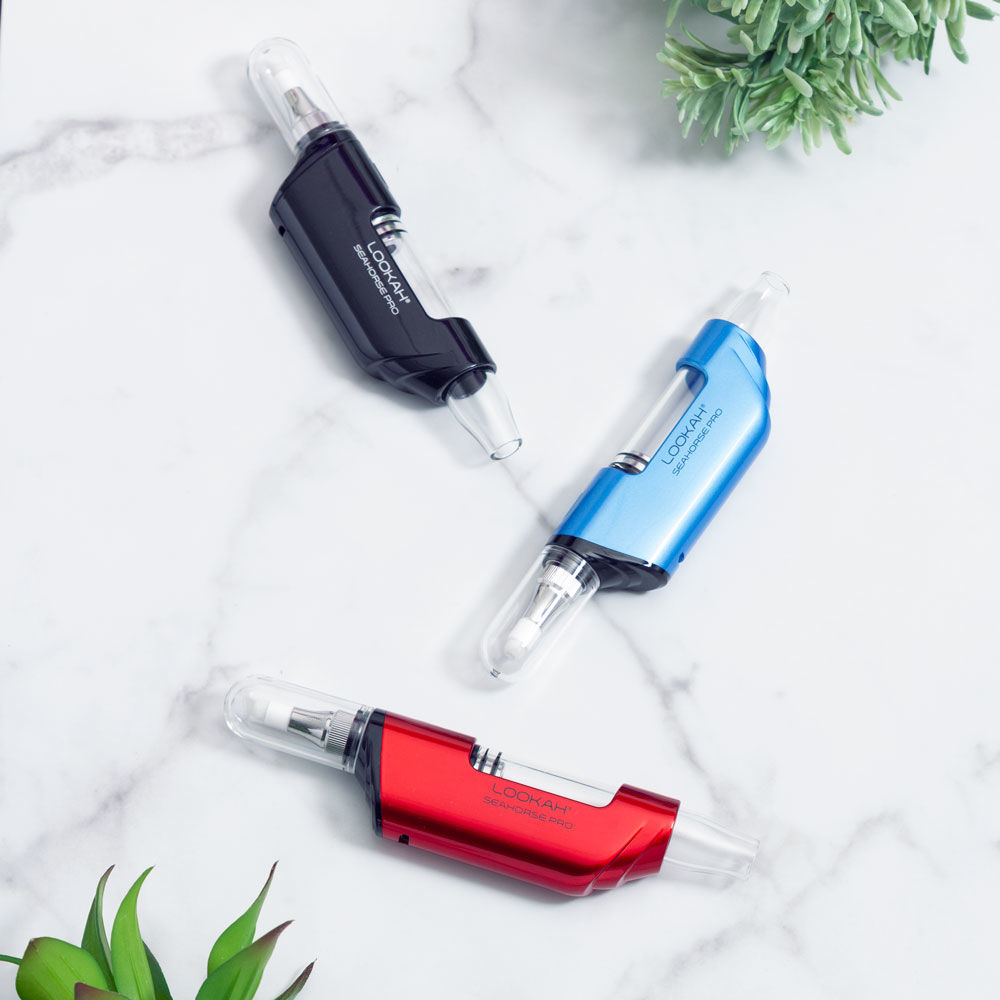 Sure, we may be beating a dead horse when it comes to the Lookah Seahorse Vape, but trust us – it's just THAT good. If your friend or family member falls under the "dab fiend" category and they don't have their hands on one yet, do them a favor. The Seahorse is a multi-use vaporizer and electronic nectar collector. It includes a quartz tip that heats up quickly, without the trouble of using a flame. On this setting, it can be dipped directly into wax to be used as a nectar collector. Additionally, its 510-thread connection makes it compatible with most oil cartridges.
DIAMOND GLASS – COMPLETE TREE DAB SET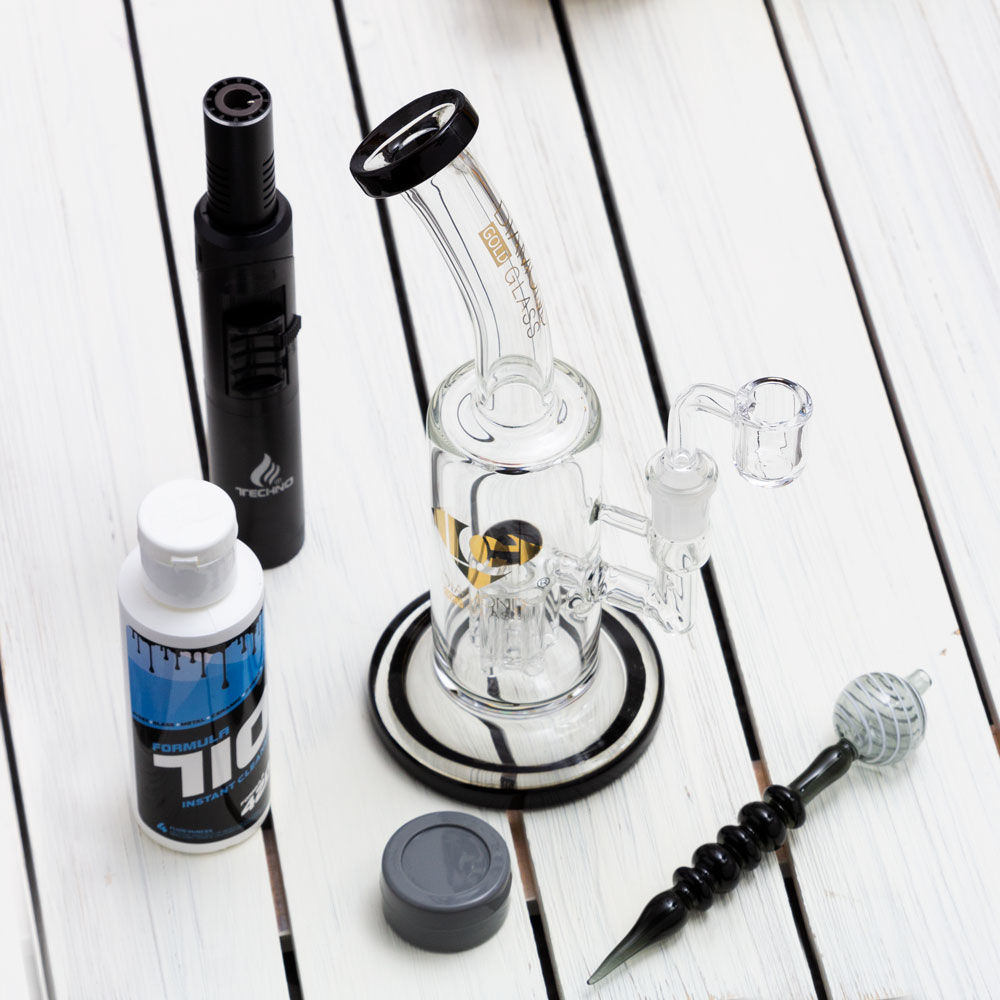 The Diamond Glass Complete Tree Dab Rig Kit is guaranteed to blow the socks off your dab-loving pals! This 5-piece kit features a quality Diamond Glass dab rig, glass bubble carb cap dabber, butane torch, dab rig cleaner, and silicone wax container. It's the perfect balance of quality, style, and functionality that anyone will love.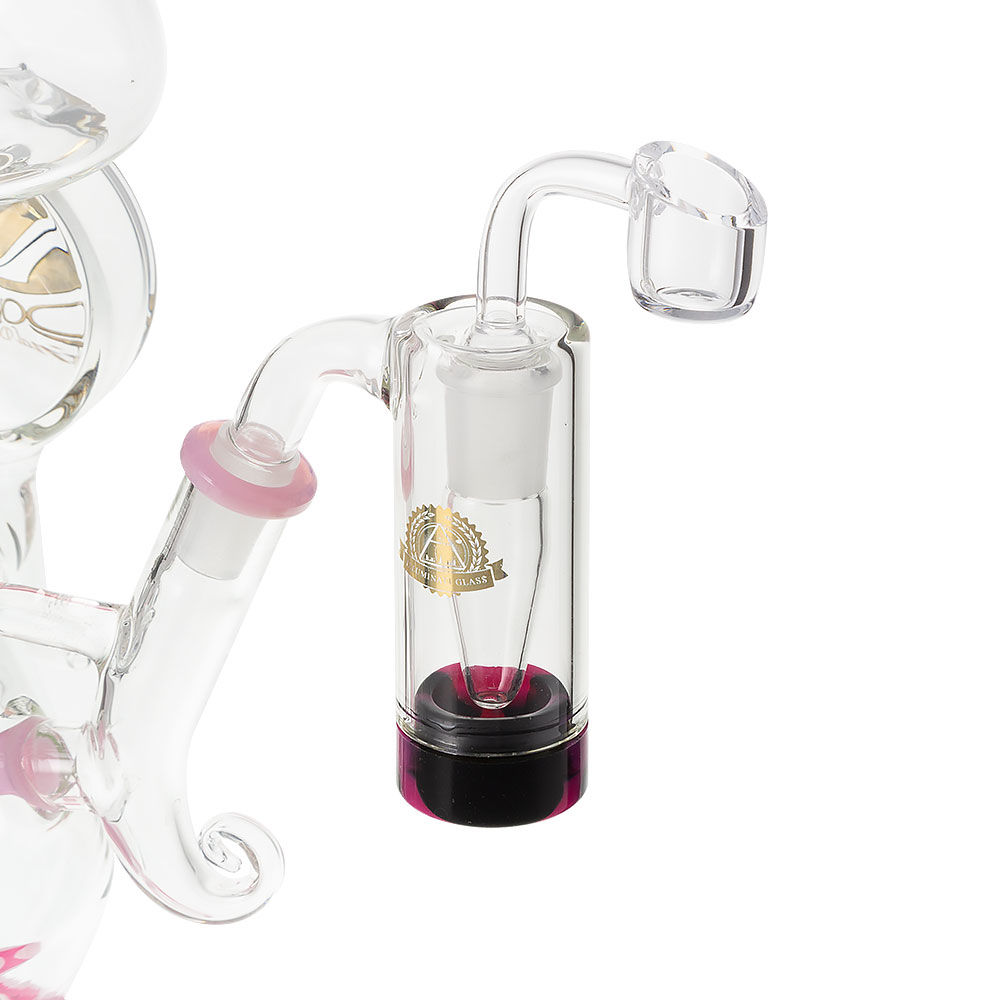 For the dabber who seemingly has everything, why not gift them a reclaim catcher? While these have been around for a while, many people who dab don't consider the benefits of collecting their reclaim. These can be connected to a dab rig, with the nail placed in the joint. As dabs are taken, reclaimed concentrate drips into the removable silicone base, which can be either re-dabbed or even added into food to create DIY edibles! For dab rigs with a 45° joint, the Illuminati Glass Reclaim Catcher is compatible. For 90° joints (most common with dab rigs), the Diamond Glass Reclaim Catcher is ideal.
DISCREET GIFTS FOR THE FRIEND WHO LIVES AT HOME
SMOKEBUDDY PERSONAL AIR FILTER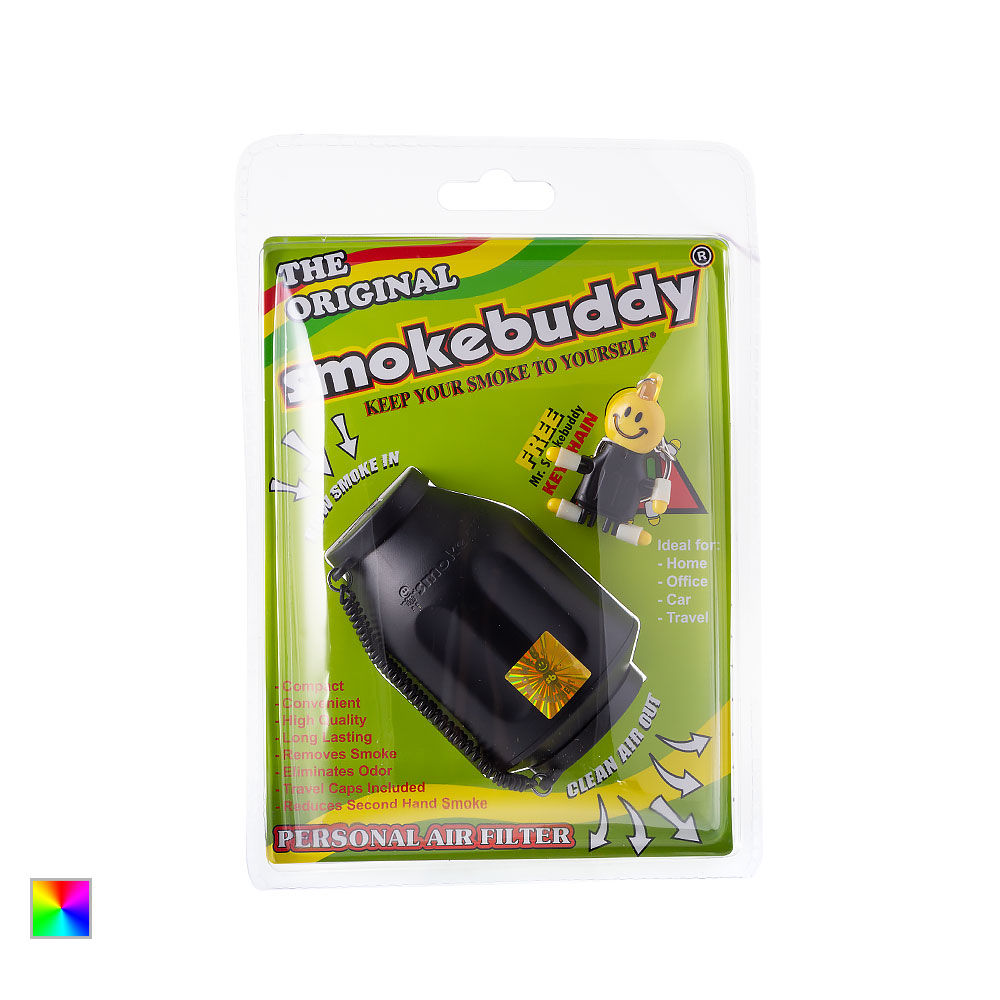 When it comes to hiding weed, the #1 concern is smell. The Smokebuddy Personal Air Filter is a classic for smokers who need to hide the fact that they're smokers. It's a personal carbon air filter which takes smelly weed smoke in one end, and releases odorless air out the other end. So, needless to say, these are a MUST for your stoner friend who still lives at home.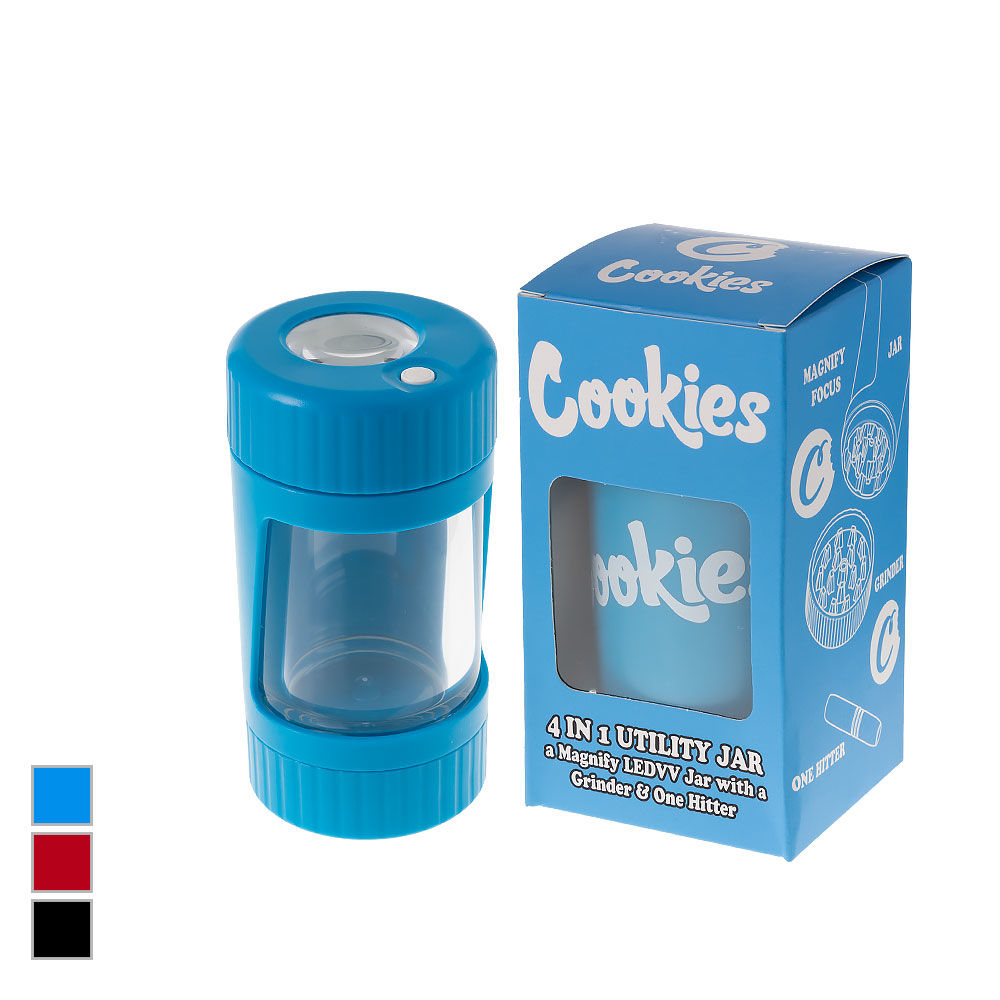 The multitasking nature and sleek design of the Cookies Utility Jar guarantees anyone who smokes flower will love this. However, for your friend still living with their parents, it'll come in clutch even more. This roomy stash jar has an illuminating light and magnifying lens on the lid, and features a built-in grinder, as well as a hidden one-hitter pipe tucked in at the base. It has everything needed to store, grind, and smoke – aside from the lighter, of course. This is the perfect item for anyone who needs to be discreet, because it combines multiple items into one compact device, making it much easier to store your stash and smoke on the down-low.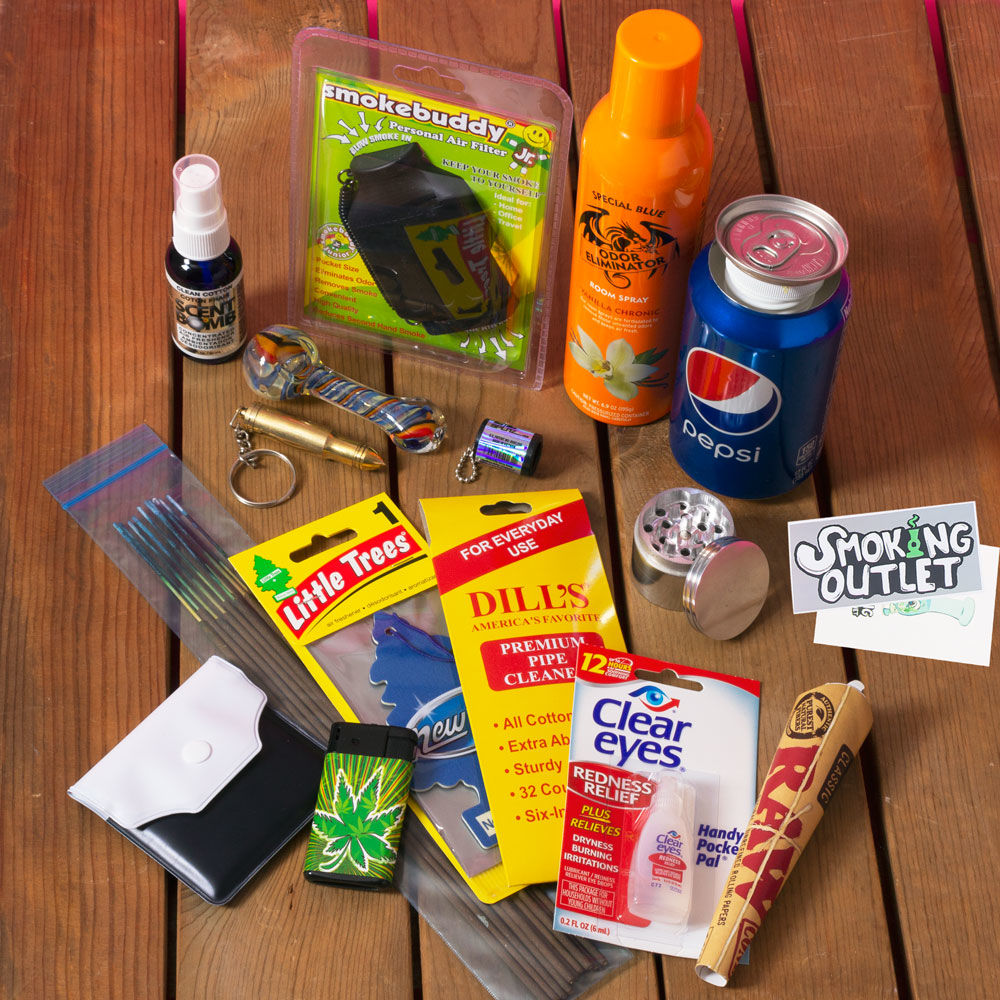 For the friend at home, this kit has basically all their needs covered. We curated the Sly Smoker Stash Box with discreetness in mind, filling it with tons of helpful gear! Two small hand pipes, a mini grinder, RAW cones, and a lighter have basic smoking needs covered. All of these are small and portable, making them easy to conceal. The Pepsi can diversion jar looks and feels just like a real soda can, when it's really a clever way to hide bud. On top of that, the Smokebuddy Jr. Air Filter completely covers up the scent of smoke, as well as four scented products to help freshen up a smoking space. And there's even more where that came from!
GIFTS FOR OG POTHEADS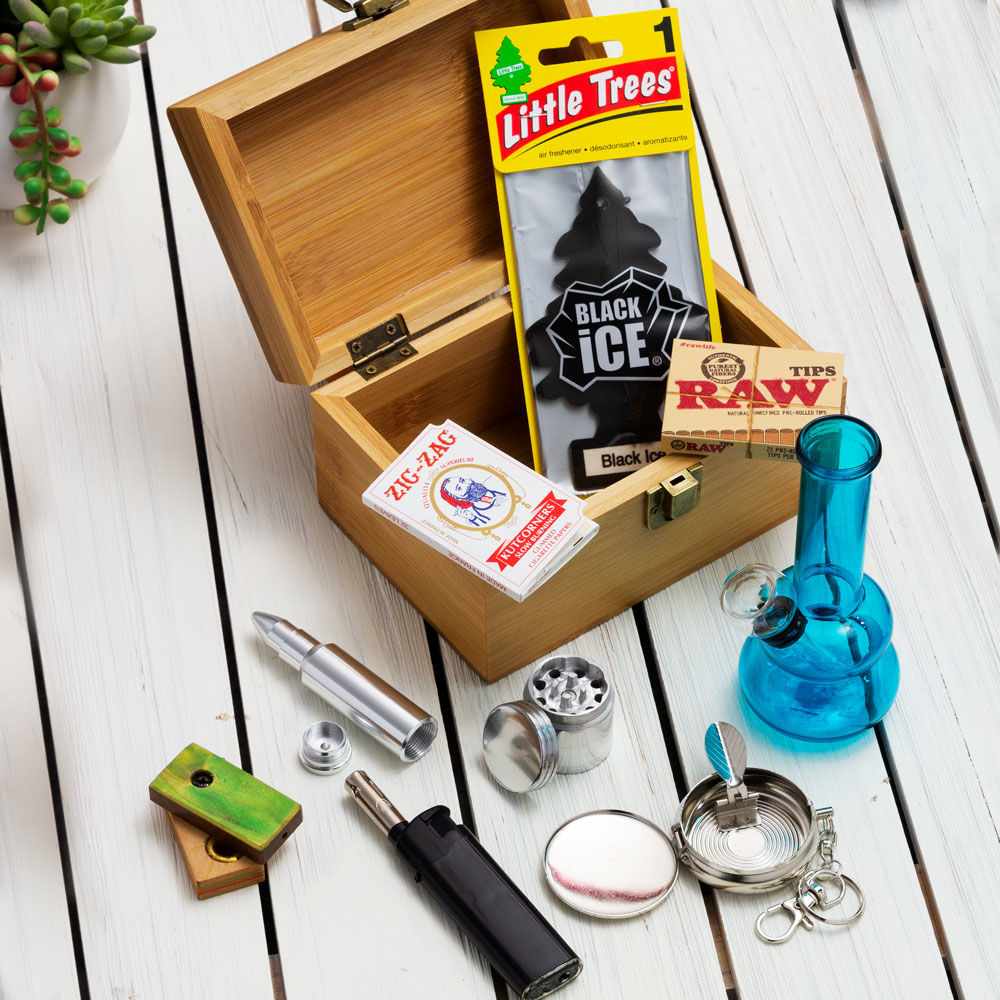 Whether it's for your stoner dad, mom, or friend who you'd describe as an "OG pothead", our Good Old Days Stash Box is stuffed full with smoking gear that's more on the classic side. Here you've got several smoking devices, including a mini bubbler pipe, swiveling wood pipe, and even an incognito metal bullet-style one-hitter. On top of that, we've thrown in lots of other goodies like a portable ashtray, mini grinder, lighter, Zig-Zag rolling papers, RAW filter tips, and a tree air freshener. Best part? No wrapping needed – this set comes beautifully contained in a latch-fastened wooden box.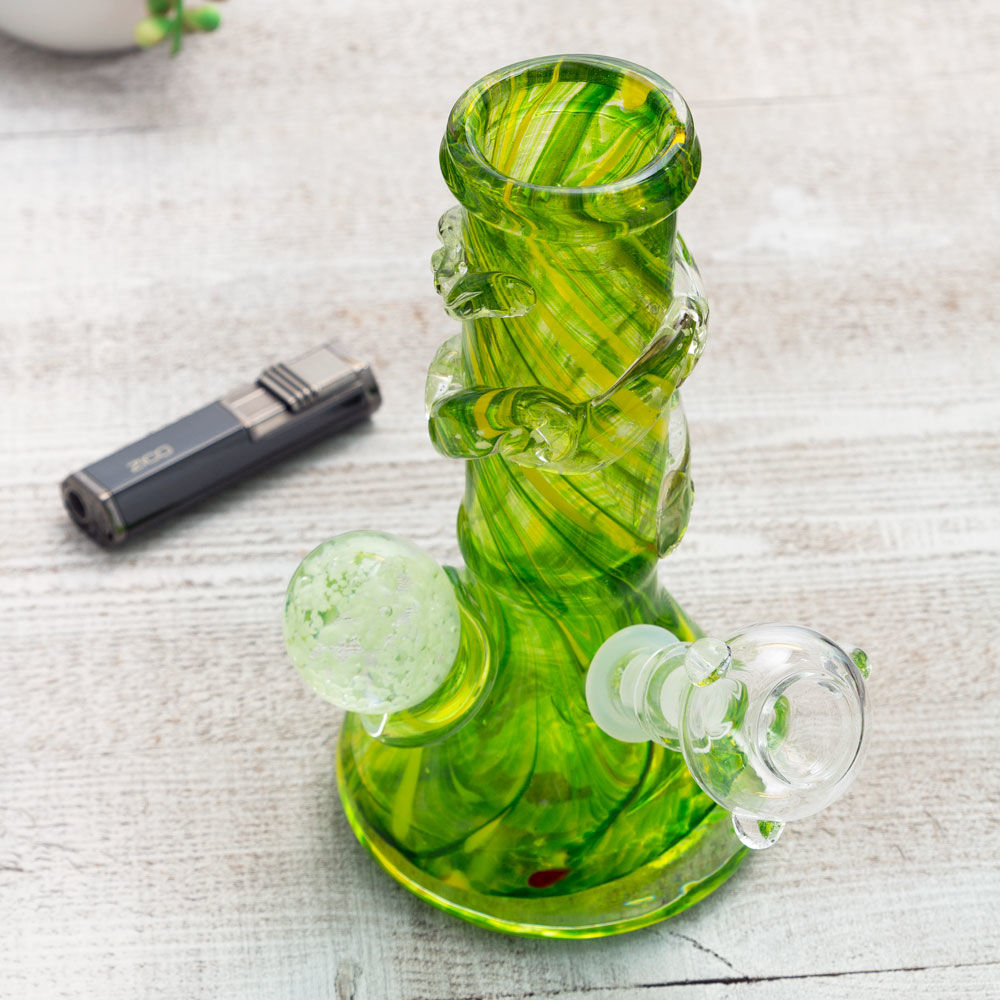 Soft glass bongs are another awesome gift idea for the OG stoner in your life! These bongs have an old-fashioned, yet artistic style that stands the test of time, and they're always a favorite amongst longtime smokers. They're sturdy, gorgeous, and functional. The Phoenix 7mm Beaker Bong has a classic style anyone will love, while The Afterlife 7mm Skull Bong is an edgy twist on this crowd-favorite.
DIAMOND GLASS – OLD SCHOOL SHERLOCK PIPE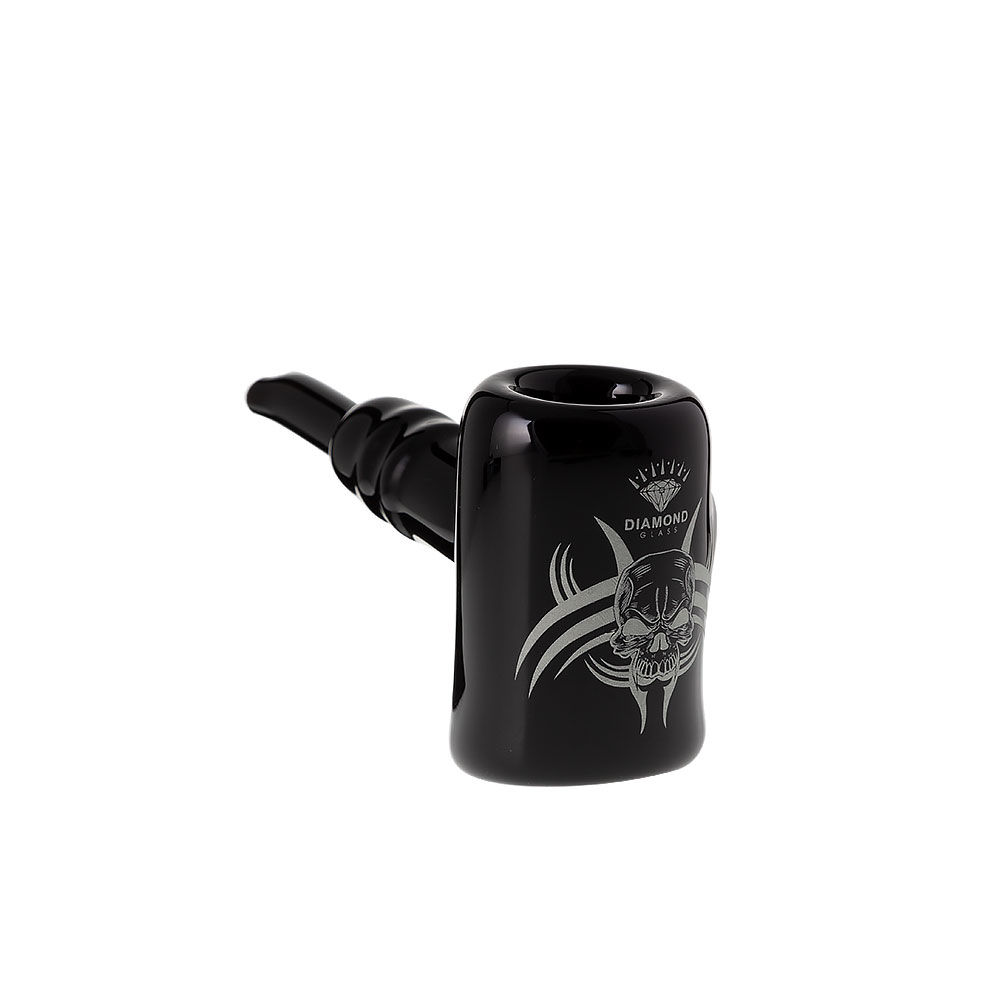 With this piece, the name says it all! The Old School Sherlock by Diamond Glass is a stylish, modern take on an OG smoking classic: the sherlock. Rather than the standard curvy style, this one features a large chamber with a straight, angled mouthpiece. It allows you to pull big hits, which are made comfortable by the flattened mouthpiece. These are available in three colors, each with their own unique Diamond Glass logo decal.
STOCKING STUFFERS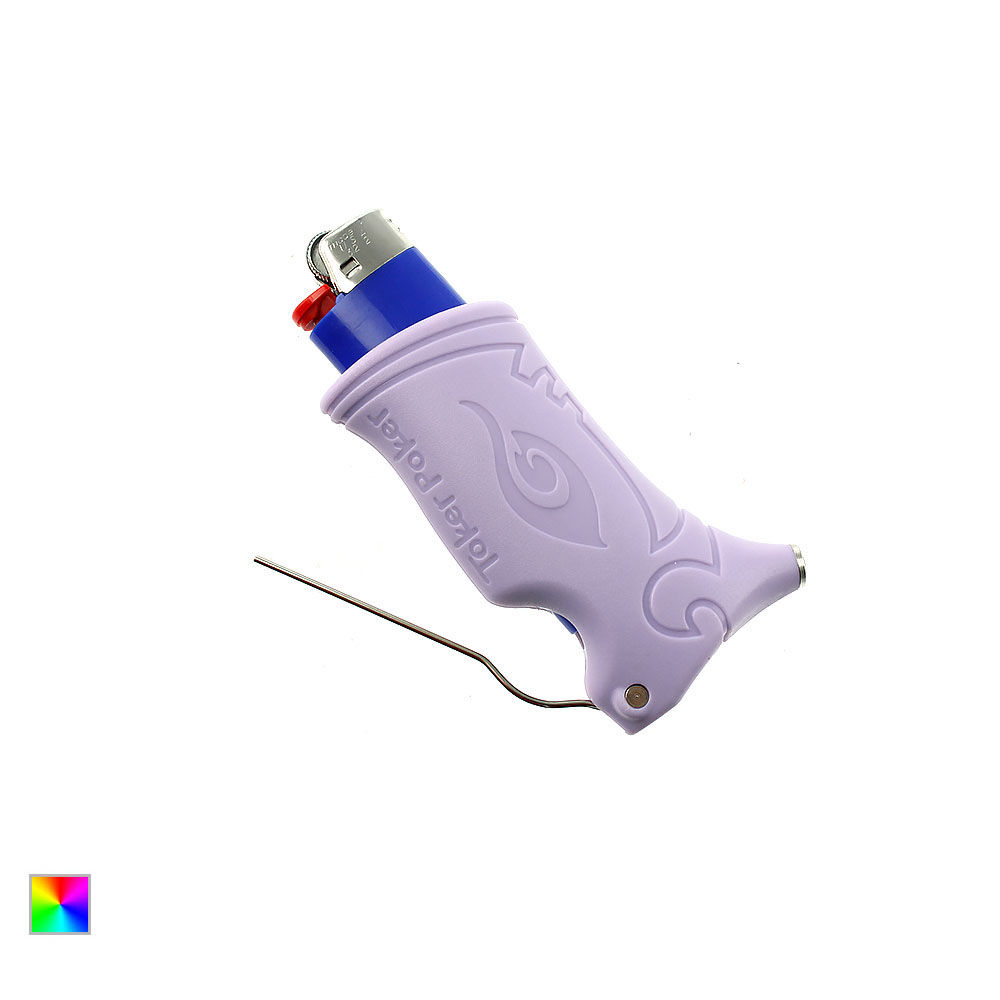 Toker Pokers are a must for absolutely anyone with a bong or hand pipe! These stylist lighter sleeves fit standard BIC lighters, and have three uses. A small metal tamp on the base makes it easy to pack down bowls as they're smoked, and the fold-out metal poker allows you to quickly clean out bowls. Lastly, the divot near the poker provides ample space to wrap around lots of hemp wick for easy use. If you get this for your stoner friend, trust us – they'll thank you.
BLUNT WRAP & ACCESSORIES VARIETY PACK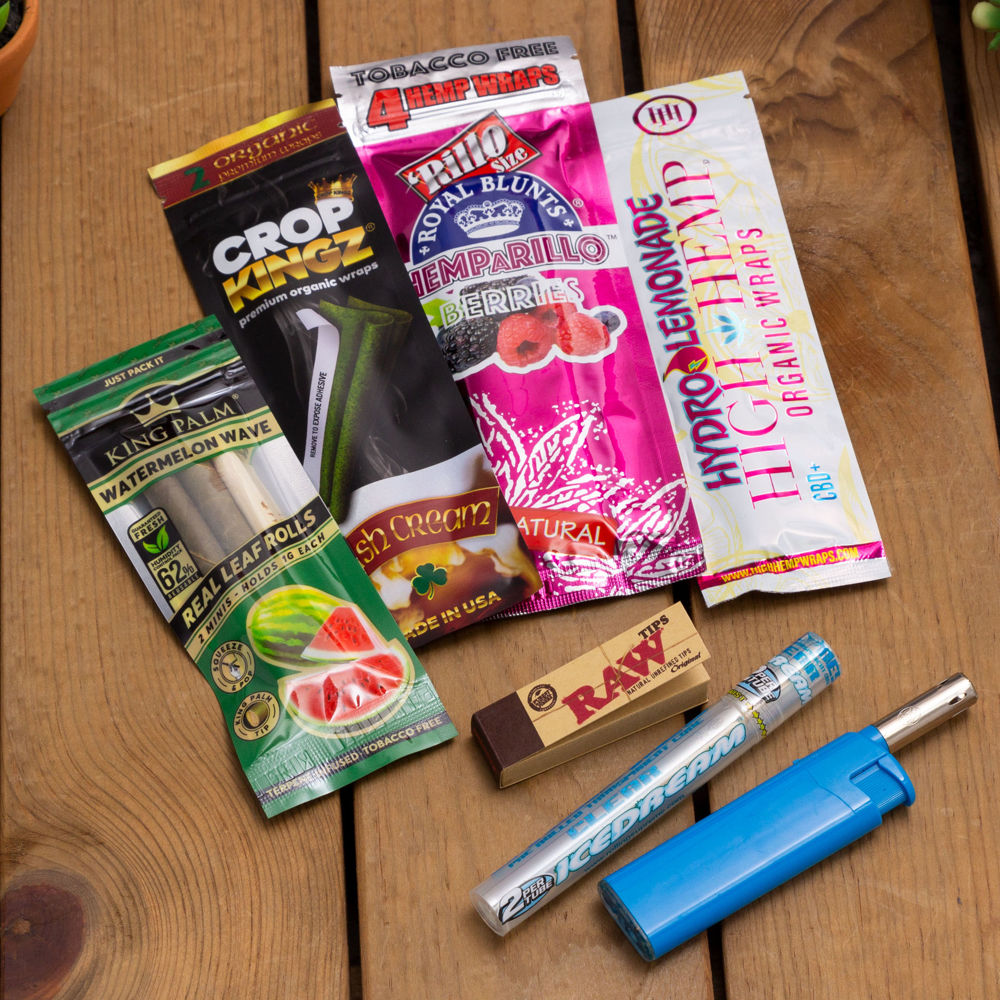 The Wraps & Accessories Pack is the perfect addition to any gift, or a great cheap gift on it's own thanks to the sheer variety. This pack includes a mixture of 5 different blunt wraps and cones in random flavors, as well as a pack of RAW tips and a lighter. At only $10, this is an affordable gift that provides lots to experiment with!
FORMULA 420 ORIGINAL BONG & PIPE CLEANER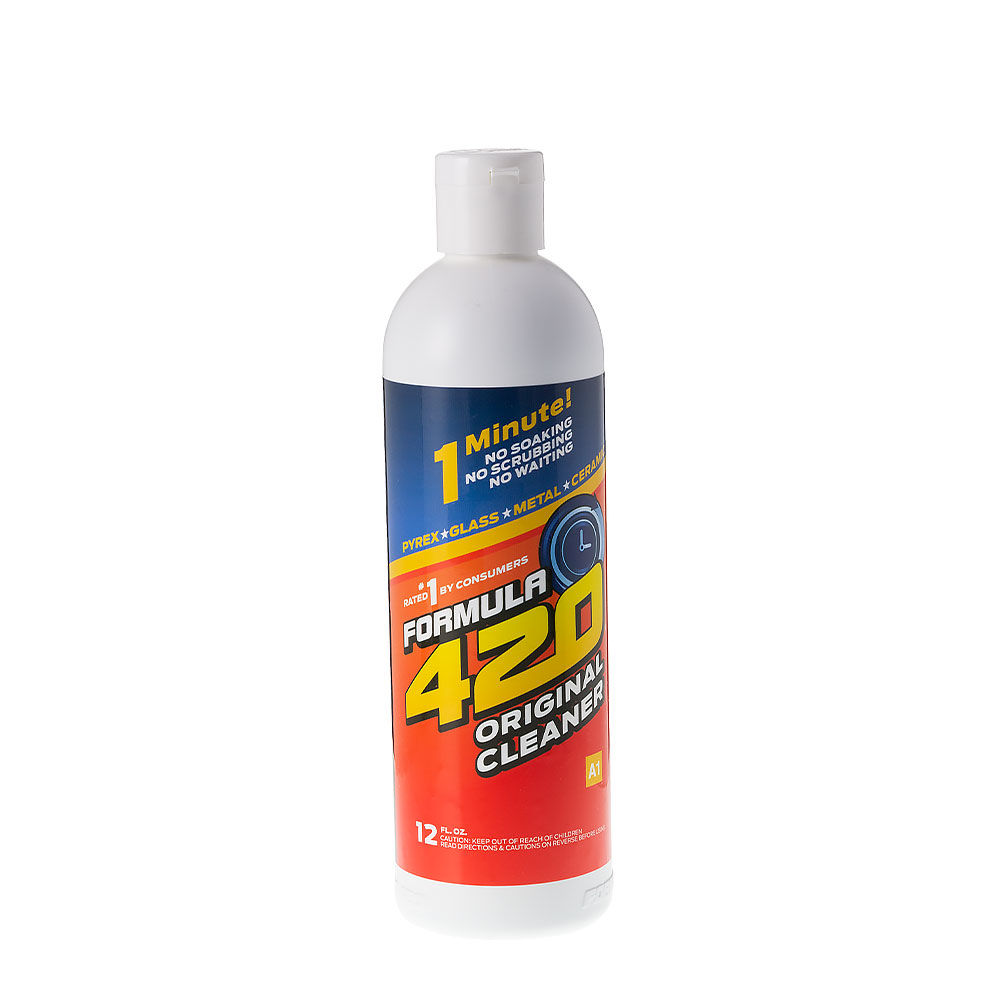 Gifting something as practical as glass cleaner may seem basic, but anyone with a bong or pipe will appreciate it! It's something that's sure to come in handy at some point, so it's a safe bet. Especially for the person still using salt and alcohol to clean their piece, this will open them up to the wondrous world of instant glass cleaners. Formula 420 Cleaner is the best of the best, so you'll be treating them to the good stuff!
THE BIG GIFT
CALI CLOUDX – ALL-IN-1 BEAKER BONG GIFT SET
The All-in-1 Beaker Bong Set is the big kahuna of our 2021 Holiday Gift Guide! This set is comprised fully of Cali Cloudx-branded products, a US-based glass brand. The 9mm-thick beaker bong is heavy and sturdy, while being user-friendly and perfect for all experience levels. A diffused downstem provides the perfect amount of smoke filtration, while the ice pinch offers the option of extra coolness. Also included is a sturdy grinder, durable stash jar, and even a quartz dab nail you can use with the bong. Bonus – it comes packaged for you in a foam-lined windowed box, so all you have to do is wrap it or throw it in a bag. Talk about effortless!
LET'S WRAP THIS UP…
For even more affordable holiday gift ideas, head over to our Stocking Stuffer section. So, will you be picking up any of this smoking gear for friends and family this year? Which gift on our 2021 Gift Guide is your favorite? Let us know in the comments below!