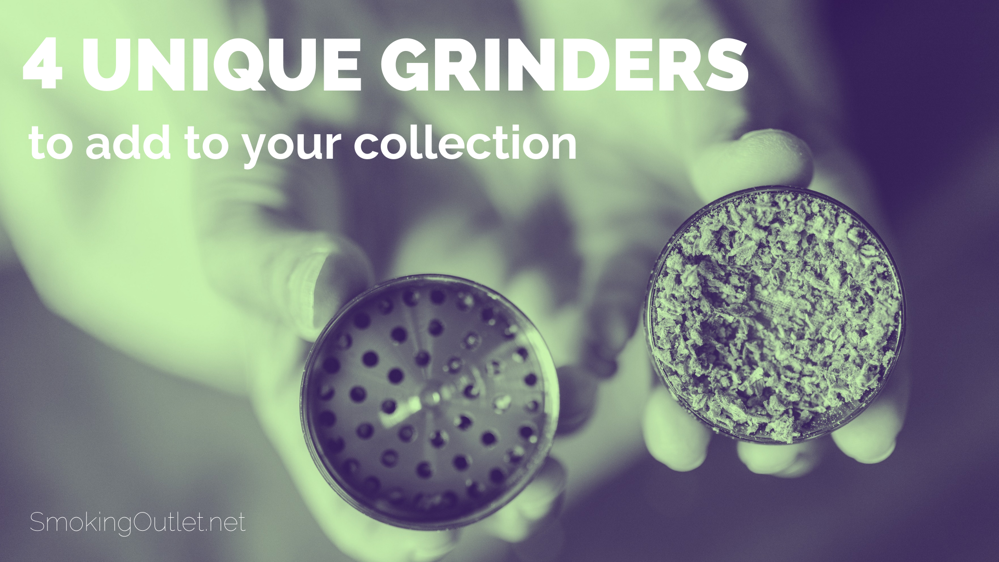 Most smokers use basic grinders just to get the job done, but did you know there are other unique design options to choose from? You don't have to break the bank with fancy, high-end grinders to have extra features and attentive designs. Seriously – all of these products are under $17. In this blog, we'll be highlighting four of our favorite grinders with distinctive designs or functions. You never know which one could enhance your cannabis experience and become a new go-to!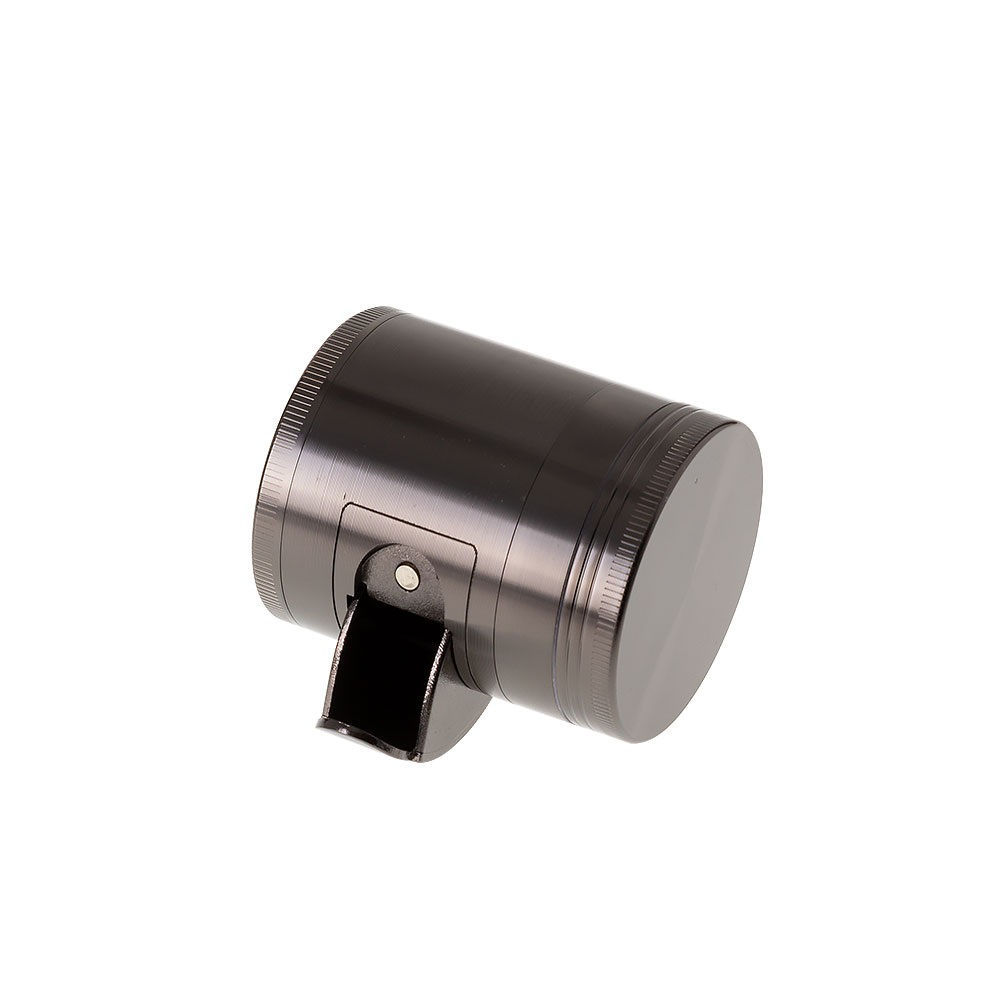 Out of the four on our list, this Grinder with Dispensing Compartment has the most classic design: A zinc alloy body with three chambers for grinding, ground herb, and kief. The metal construction is extremely durable, and both the chromatic gunmetal gray and matte black colors are super sleek. What sets this grinder apart from the basic ones out there is one stealthy feature – on the side of the center chamber, there is a flip-out opening. This is where your ground herb is caught, so you can simply flip it open from the side, and dump it straight out. No unscrewing necessary! Aside from the ease and convenience, the small size of the opening makes it easier to transfer ground-up flower straight to where you need it to be. Instead of awkwardly pinching the weed with your fingers, you can easily dump it straight into your bowl piece. Less mess, less fuss.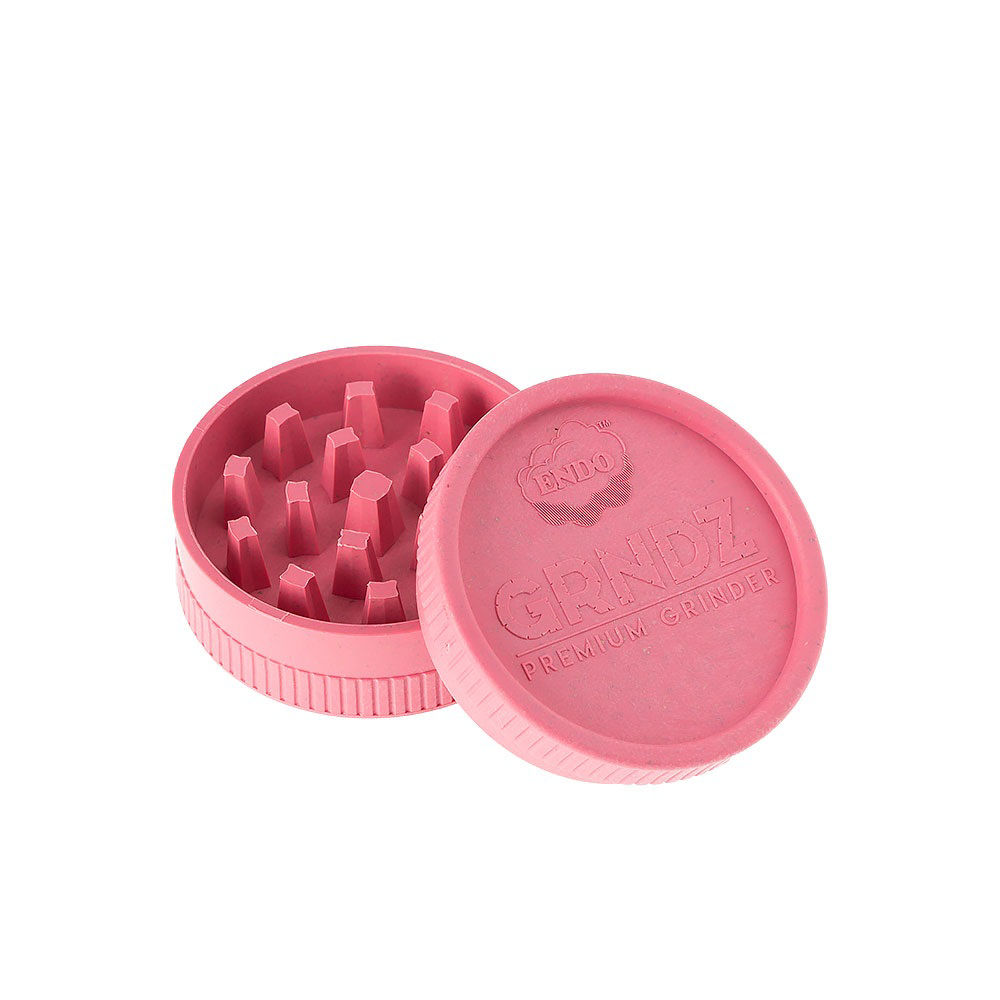 The GRNDZ Hemp Grinder by Endo is for the simple smokers who appreciate straightforward products to enjoy their herb. No bells and whistles, just pure function! Instead of being made with metal or plastic, this grinder is made with a hemp blend. This material gives it somewhat of a rustic feel that is extremely lightweight, yet extremely durable. It only has two pieces for a simple grinding experience, so its thinness makes it easy to slip in your pocket for any adventure. The blade teeth are thick and chunky, allowing you to get as rough or as fine of a grind as you please. You can't go wrong with this grinder for its sheer simplicity, and impressive price tag.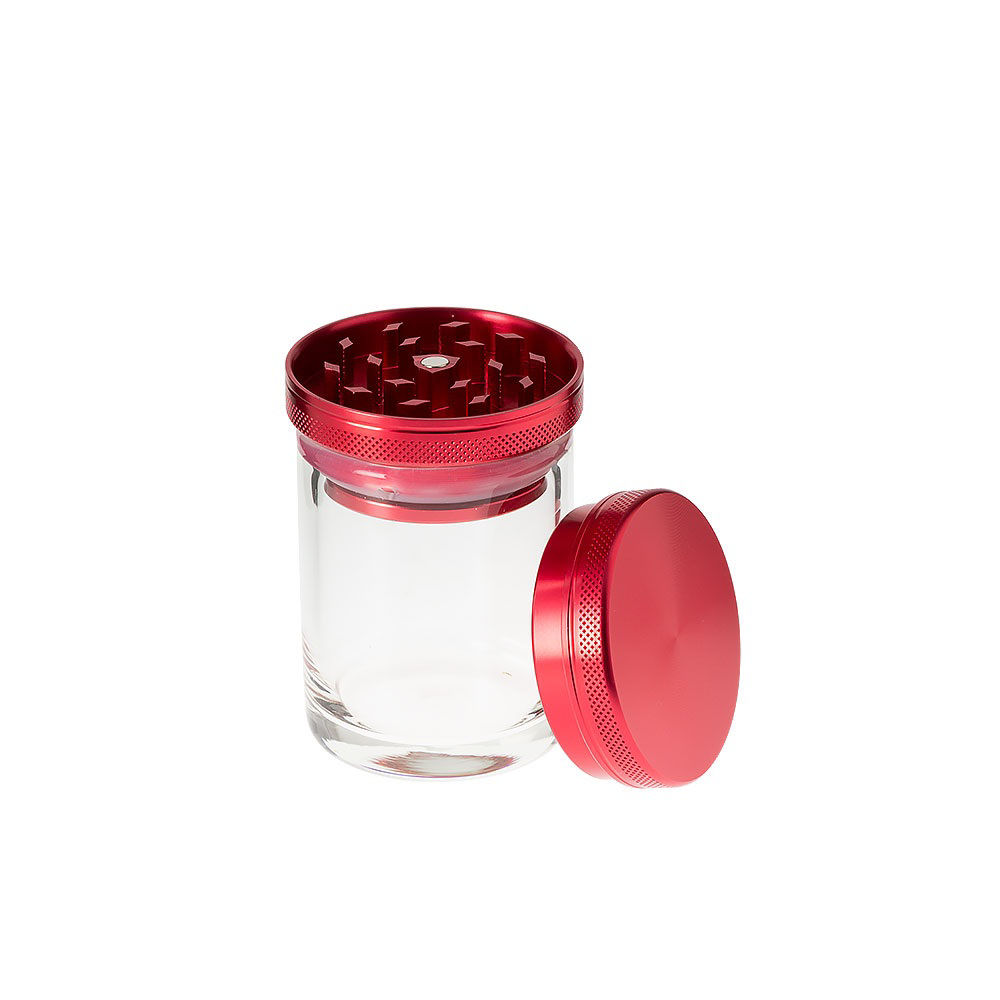 This awesome multitasking product is a customer favorite, and for good reason! I mean, what's more handy than a durable stash jar and grinder all in one? The jar component is made with thick, sturdy glass, and the grinder lid is made with heavy-duty zinc alloy metal. It has an airtight rubber connection to not only keep the grinder top secure on the jar, but also to extend the freshness of your stash. The lid/bottom piece stays put on the jar, while the top grinder piece stays attached by strong magnetization. Razor-style blade teeth make grinding quick and efficient. The 2-in-1 Stash n' Grind has a quality weighted feel, making it more than durable enough to be taken on-the-go.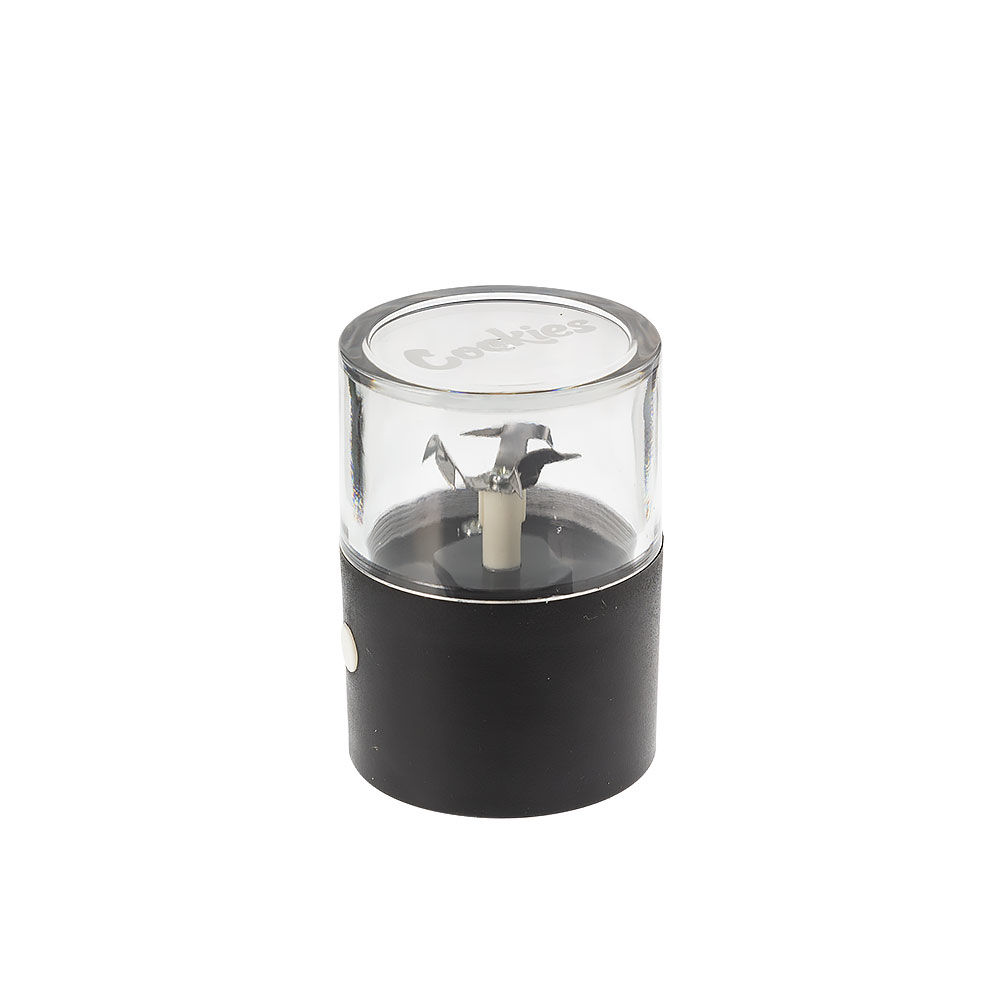 To round out our list for favorite unique grinders, we have a more adventurous option! The Cookies Portable Electric Grinder packs a whole lot of power in a compact 2-inch package, making it another wonderful travel-friendly smoking tool. It comes with a charging chord, and its blade is powered by holding down the power button. The blade spins quickly for efficient grinding with a simple press, taking all of the work out of grinding your herb. A product like this is especially handy for folks with limited dexterity in their hands, or if you're simply trying to simplify the process before lighting up.
IN CONCLUSION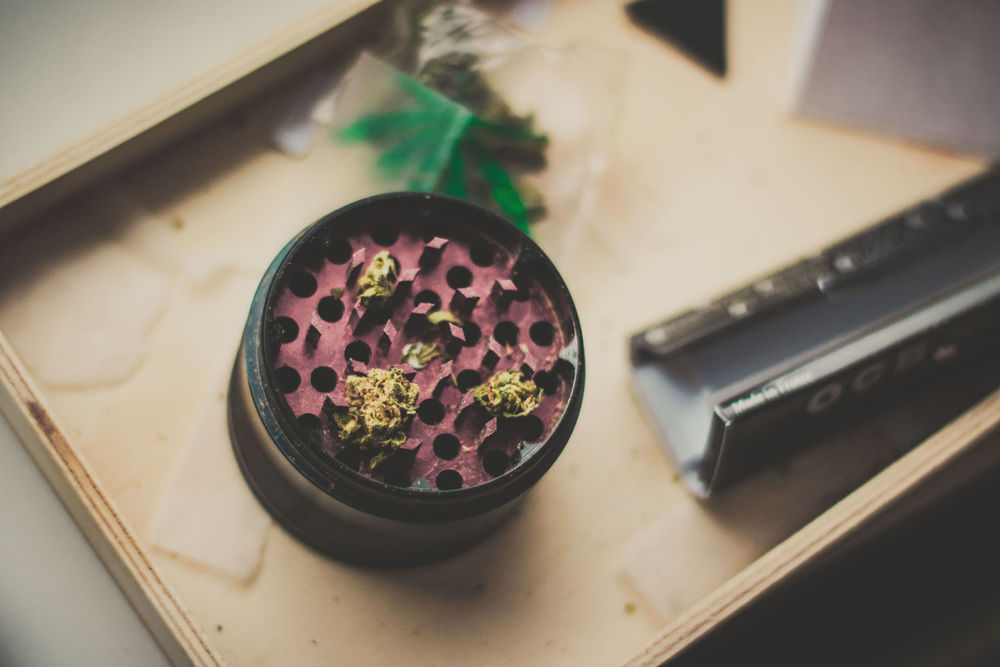 There you have it: Our top 4 unique grinder designs! While we love sticking to the classics, we also know what a blast it is to experiment with fun, new smoking accessories. What's even better is how affordable each of these grinders are! Now, we want to hear from you: What grinder are you currently using? Are you interested in switching it up to a unique design like we laid out on this list?
 SHOP GRINDERS 
by Vanessa Matthews