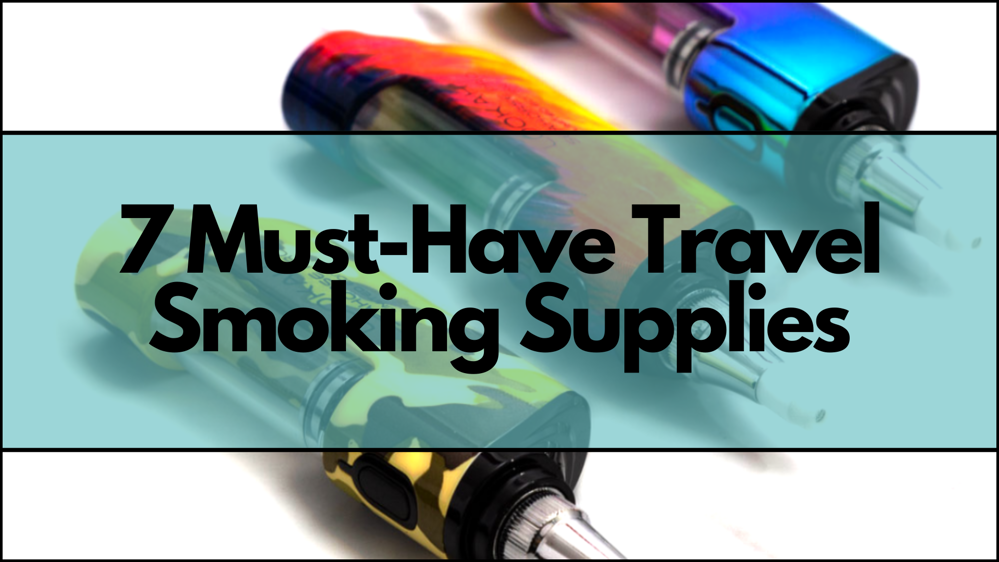 Everyone approaches smoking differently. Some people smoke at home, others love a nature sesh, or maybe you bring weed gadgets to friend's houses from time to time. Regardless, most cannabis users benefit from having some portable and travel-friendly gear in their collection. Whether you smoke flower or prefer concentrates, we have a large assortment of pieces and accessories for an on-the-go lifestyle! Here are a few of our favorites.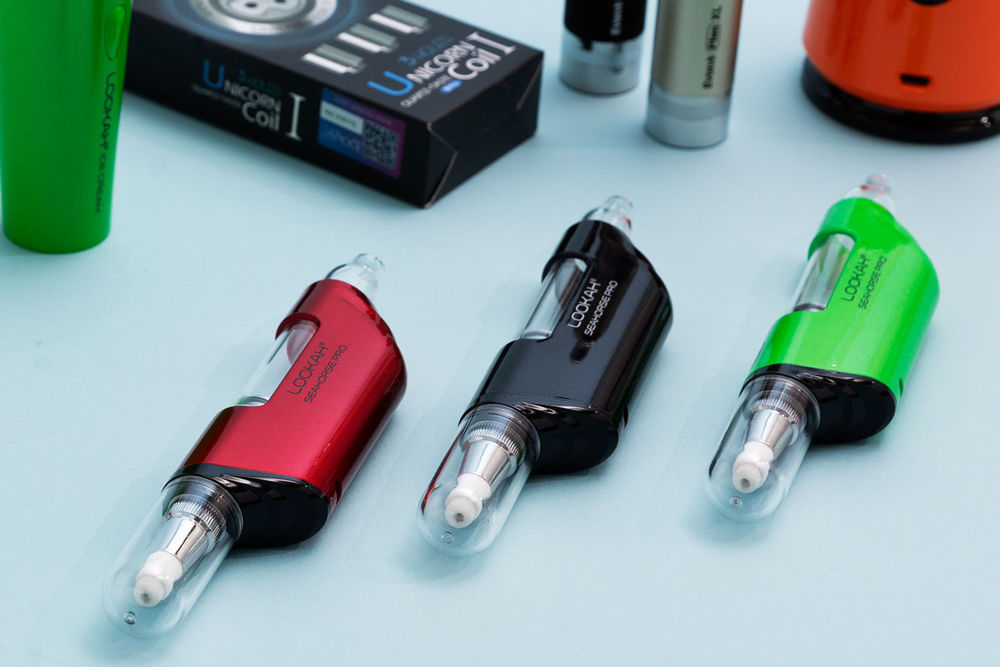 If you prefer concentrates over herb, you're in luck. The esteemed Lookah Seahorse Pro 2-in-1 Vaporizer is the epitome of efficient dabs on the go! This innovative vape includes a quartz tip, which puts it in its electronic nectar collector mode. Simply turn on the device, wait a few seconds for the tip to heat up, then dip it straight into your dish of wax while inhaling. Enjoy your favorite concentrates in seconds without the fuss and risks of using a torch! Want to use a cart? No problem. Replace the quartz tips with a 510-thread cartridge of your choice, and you've converted it into a convenient cartridge vape. It's really that easy. And when you're home, you can even hook up the Seahorse to a bong with the included silicone hose for cooling water filtration. You truly have to get this in your hands to appreciate the amazing convenience and portability of the Seahorse Pro!
Every weed enthusiast needs a great bong that you can rely on, even if you're leaving the house. A small bong is easy to come by, but not many pieces have the ruggedness and durability that's needed to survive taking it on-the-go! While we carry tons of awesome silicone water pipes that will do the trick, we wanted to put one of our favorites in the spotlight: The Wild Card Mini Silicone Bong has everything you'd need for a quality smoke sesh in a portable, travel-friendly package. The crowd-classic beaker shape was shrunk down to a wonderfully handheld 6-inch size, so this little guy can be transported anywhere, since it's easy to throw it in a backpack or purse without the risk of breaking! Its equipped with a diffused downstem for water filtration. Just because you're out and about that doesn't mean you have to sacrifice smooth and filtered hits! This cheap bong is available in three fun designs: Graffiti print, skull and crossbones, and money print.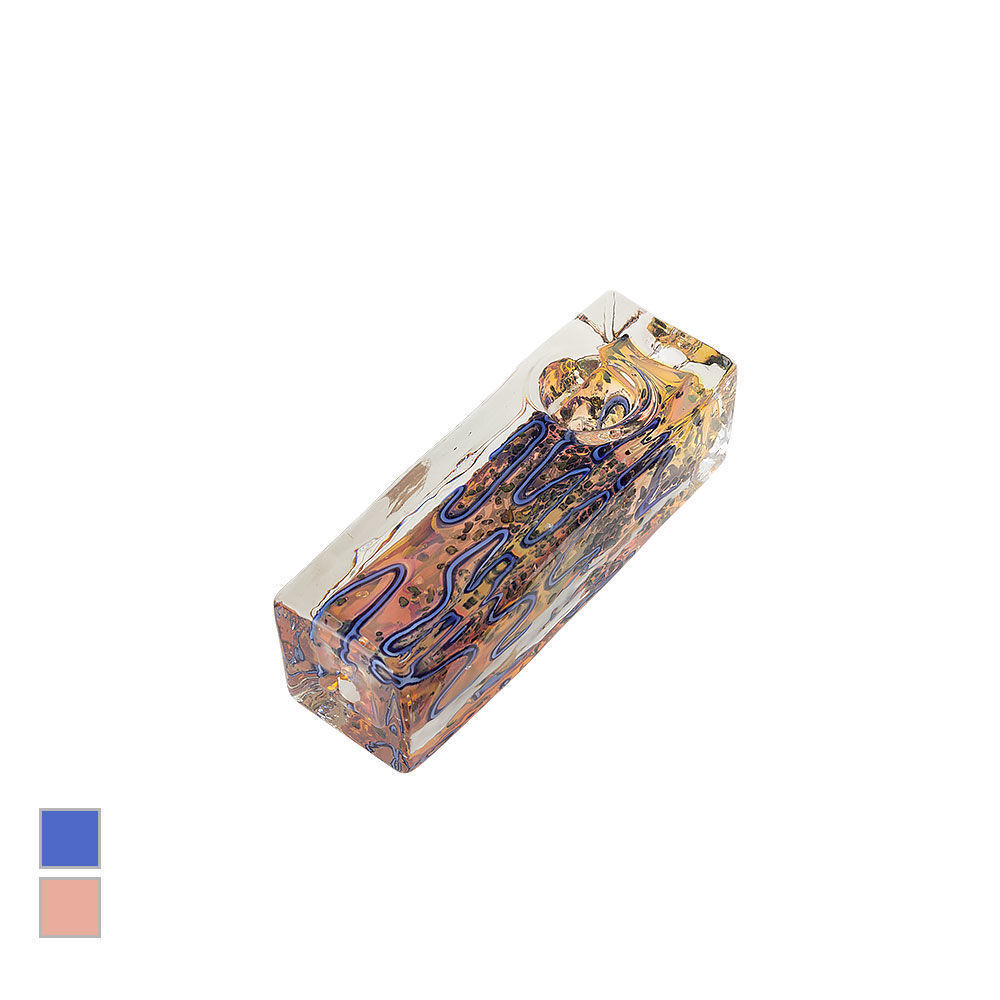 When it comes to hand pipes, they seem universally travel-friendly due to their size, right? Well, this is not always the case. Some glass spoon pipes are more fit for indoor smoking due to their construction. While a silicone piece such as the Alien Ape Sparker Spoon Pipe is always an option you can rely on, some glass pieces can be nearly as durable. Enter: the Abstract Iceberg Steamroller Pipe! This "handy" pipe has got several fantastic features going for it, mainly being its insane durability! While it's made of glass, it's so thick, that it practically feels like a brick in the hand. Simply put – trying to break this thing would take some serious power. The durable brick-like design gives this piece a unique ice cube-resembling look. Combined with a blend of tinted fumed glass, frit, and artistic squiggles gives this portable pipe a nice hint of style on top of the practicality!
The Rolling Kit was curated by our team for the exact purpose of being mobile! The cigarette box-sized joint case is made from thick plastic to keep all of its contents protected. We've tucked three rolling essentials into the holder: OCB premium 1-¼ size rolling papers, RAW gummed tips, and a stylish Djeep lighter. This handy kit has you covered on lots of joints for when you're out and about!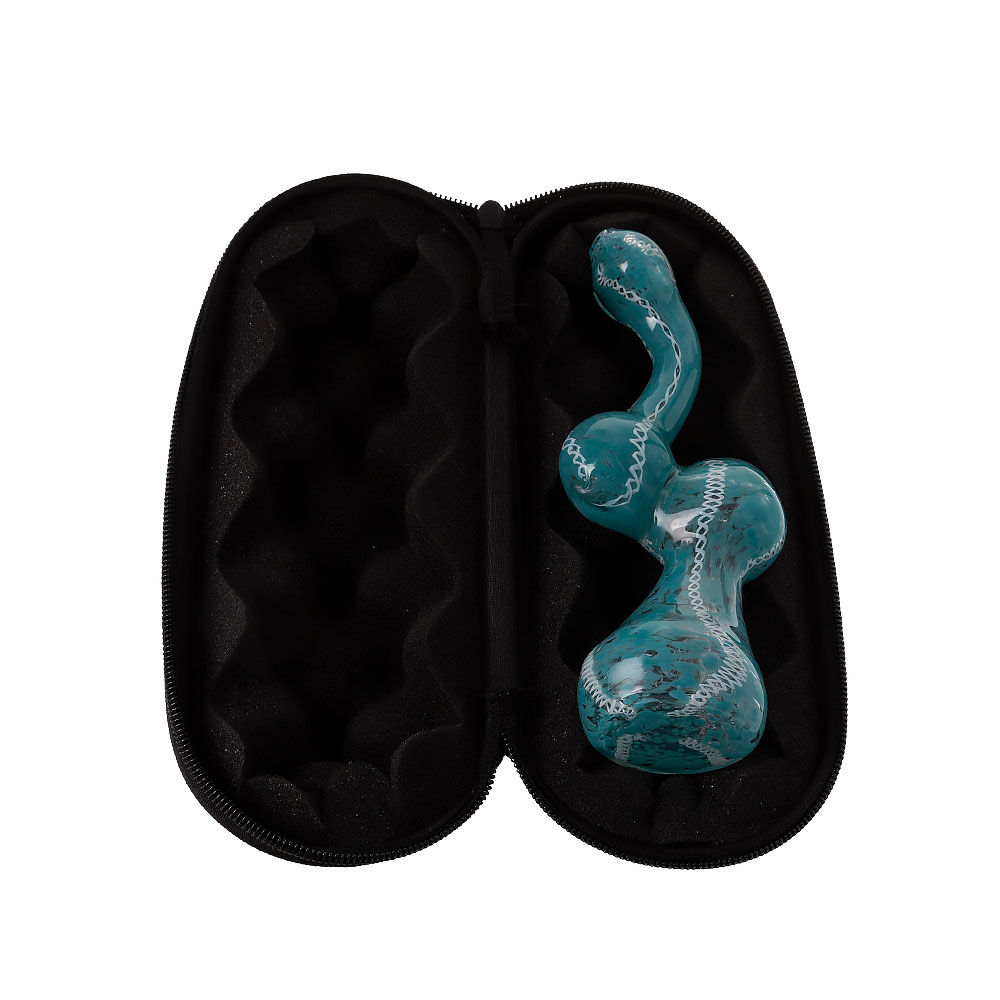 Don't worry, you can still bring glass with you on-the-go! Both of these smoking kits are cheap, and totally travel-friendly. Choose from either an adorable small twisted spoon pipe set, or a fun and colorful bubbler pipe set! Each of these include a protective case to store them in whenever they're not in use. The zippered cases are hard-shelled and lined with foam, keeping the glass completely protected in storage, no matter where you go. The hand pipe version is perfect if you prefer something small and pocket-sized. The twisted design and color options are just too cute! The bubbler is handheld, but features a water chamber and stem percolator. This provides the perfect amount of water filtration to your smoke for the smoothest on-the-go rips. Both of these are fantastic portable pipe options, no matter if you prefer a bubbler or a pokcet-sized pipe.-
Who doesn't love a nature sesh? Or may you want an easy way to transport your supplies to your buddy's house? Rolling trays with magnetic tops are unexpectedly perfect for any of your travel needs. A basic metal rolling tray is paired up with a matching flexible magnetic top. The lid covers the tray from corner to corner, safely containing everything inside. While you can't fit a grinder in here, you can easily store small baggies of flower, rolling papers, rolling tips, and some lighters. As long as you've got a grinder on hand, all you need for transporting your rolling gear is one of these bad boys. It even locks in some of the smell!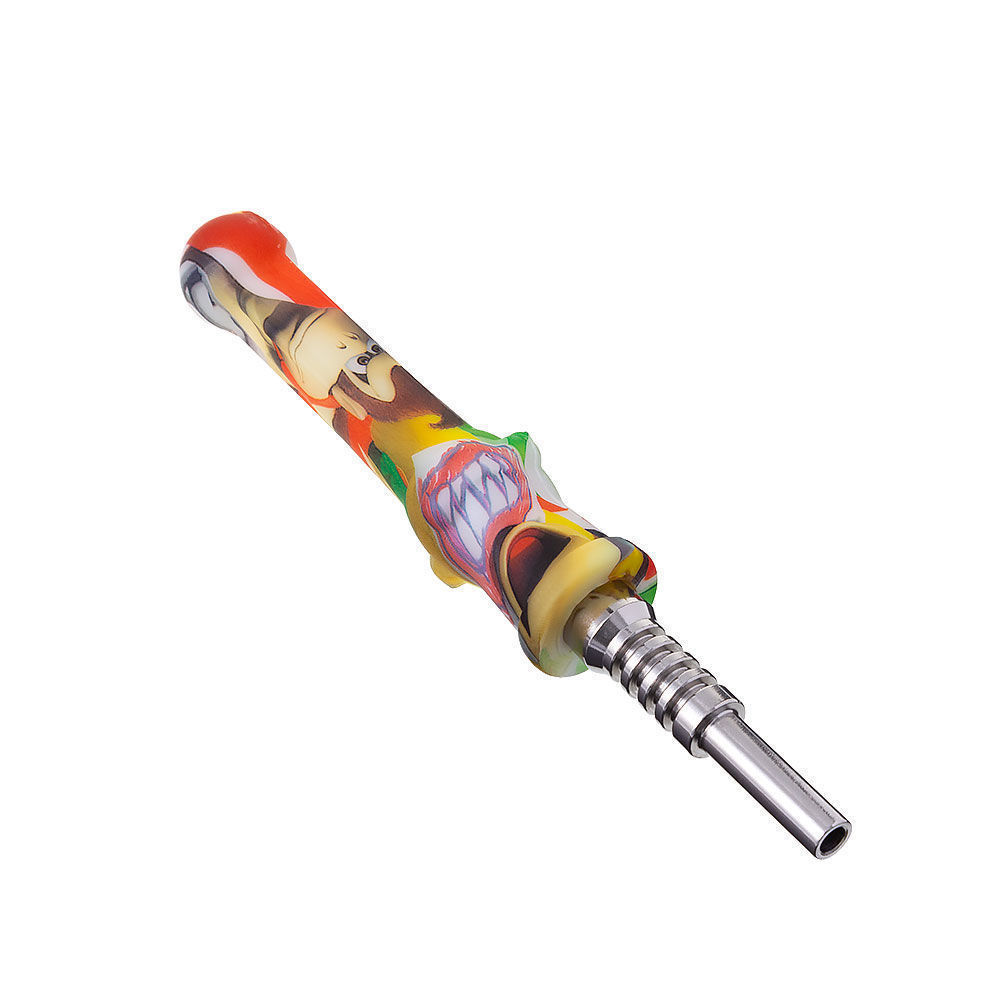 If you enjoy a more straightforward travel dabbing experience without the electronics, silicone dab straws are the way to go! They're as simple as it gets: A silicone tube with a mouthpiece and joint hole, with a titanium or quartz tip. Our Fan Favorite Silicone Honey Straw features three different cult-classic games and show designs: Mario, Pokemon, and Rick & Morty! These are totally pocket-sized, and you'll just need a small butane torch to get the job done. These also include a matching silicone cap to cover the joint.
by Vanessa Matthews