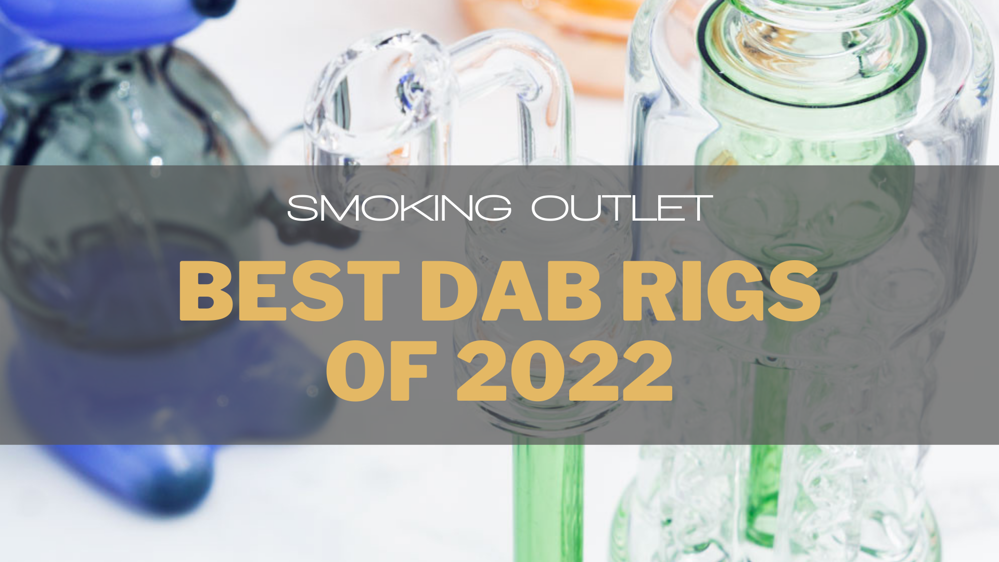 The new year is here! What better way to celebrate with a brand new dab rig to add to your collection? Whether you're on the hunt for a cheap dab rig, an electronic dab rig, or even a dab rig kit, we've got what you need and more at Smoking Outlet.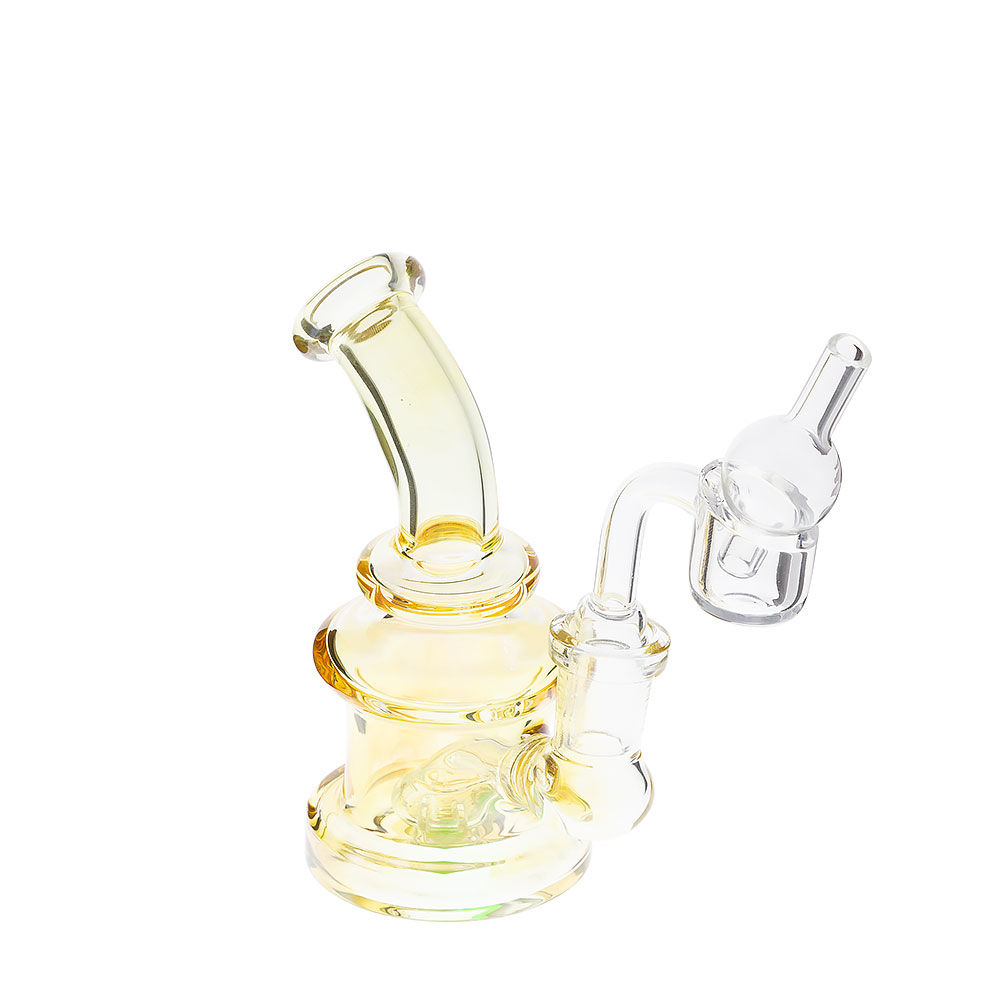 Amongst our large selection of mini dab rigs, the Lemon Drop Mini Dab Rig easily takes the (lemon) cake. The price is seriously impressive, costing under $30, and it even includes a carb cap. The body of the rig itself has a simple and durable design, with an attractive golden fumed finish that has a stunning sheen to it. The showerhead percolator diffuses dabs the perfect amount to cool them down to be gentle on the throat, without stripping the vapor of THC and terpenes. At only 4-inches-tall, dab rigs this tiny do a fantastic job of delivering pure flavor from your favorite concentrates.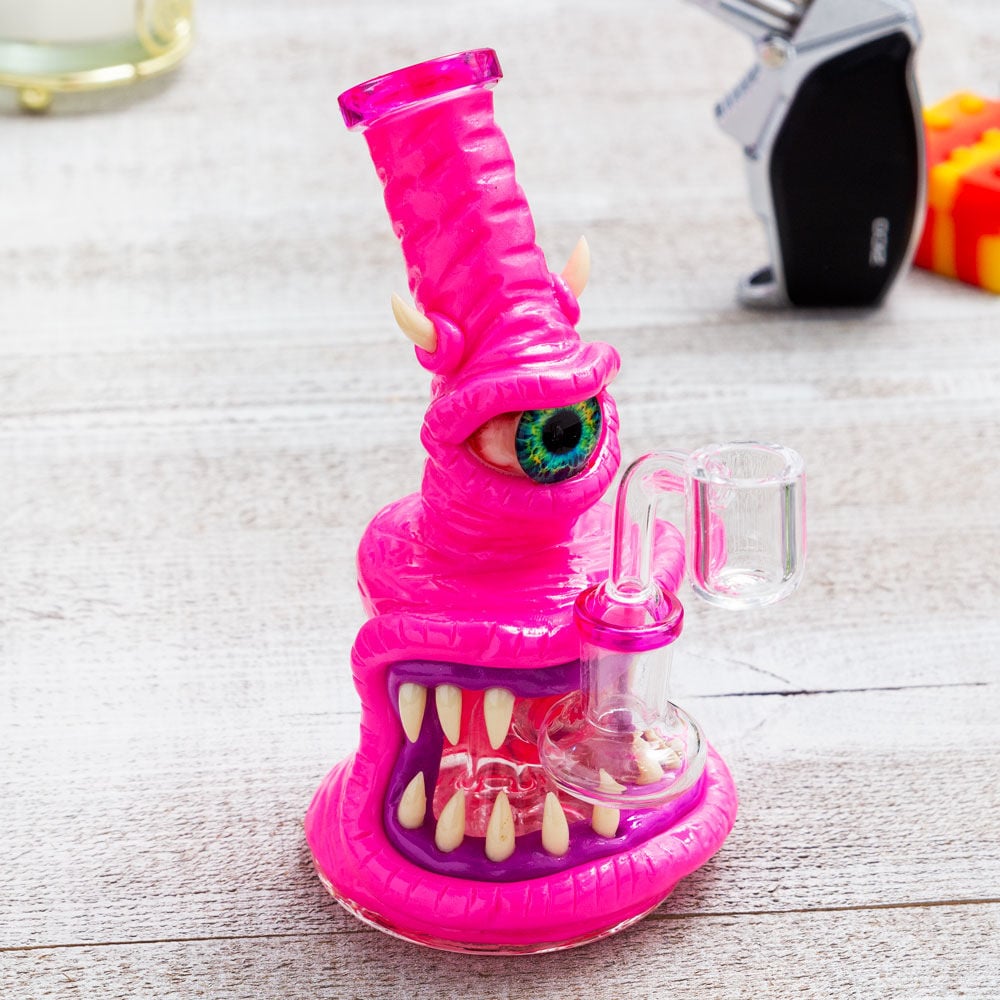 No time for the mundane? The Monster Mash Dab Rig makes a BIG impact, featuring a collection of colorful monsters with realistic eyes, skin textures, horns, and teeth. The vibrant monster accents don't only look badass, they also function as thick shield to protect the borosilicate glass underneath. It's only 6-inches-tall, making it perfect for concentrates, since its compact size prevents any loss of potent terpenes or THC in the filtration process. Speaking of filtration – this dab rig is equipped with a showerhead percolator, which provides just the right amount of diffusion to cool down your dabs to ultimate smoothness, without pulling out the flavor.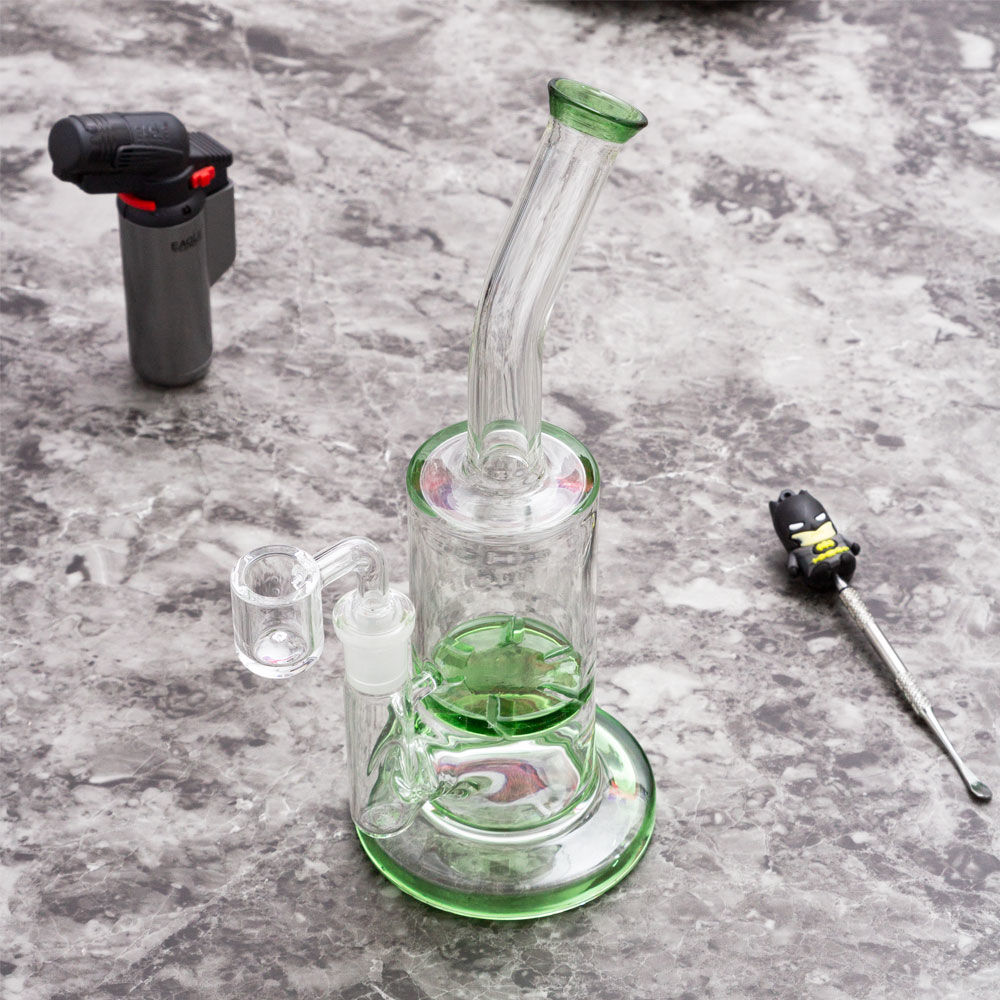 Some people just need a cheap dab rig that gets the job done, and this one right here is exactly that and more! The Wondrous Whirlpool Dab Rig is a customer favorite, and for good reason. Impressively at only $34.99, this piece is equipped with a unique and efficient turbine percolator. This perc type is a flat disk with slanted slits around the edges, which actually force water and vapor into a whirlpool as you inhale a hit! Yes, this process looks totally awesome, but it's functional as well! The vigorous swirling motion drastically increases its cooling potential versus more basic percolators. Utilizing a turbine perc makes great use of the compact chamber, by delivering dabs that are both cool and potent. The narrow shape of the body coupled with a curved mouthpiece makes for a piece that's easy to hold and use. No matter your experience level in dabbing, this piece is a solid choice!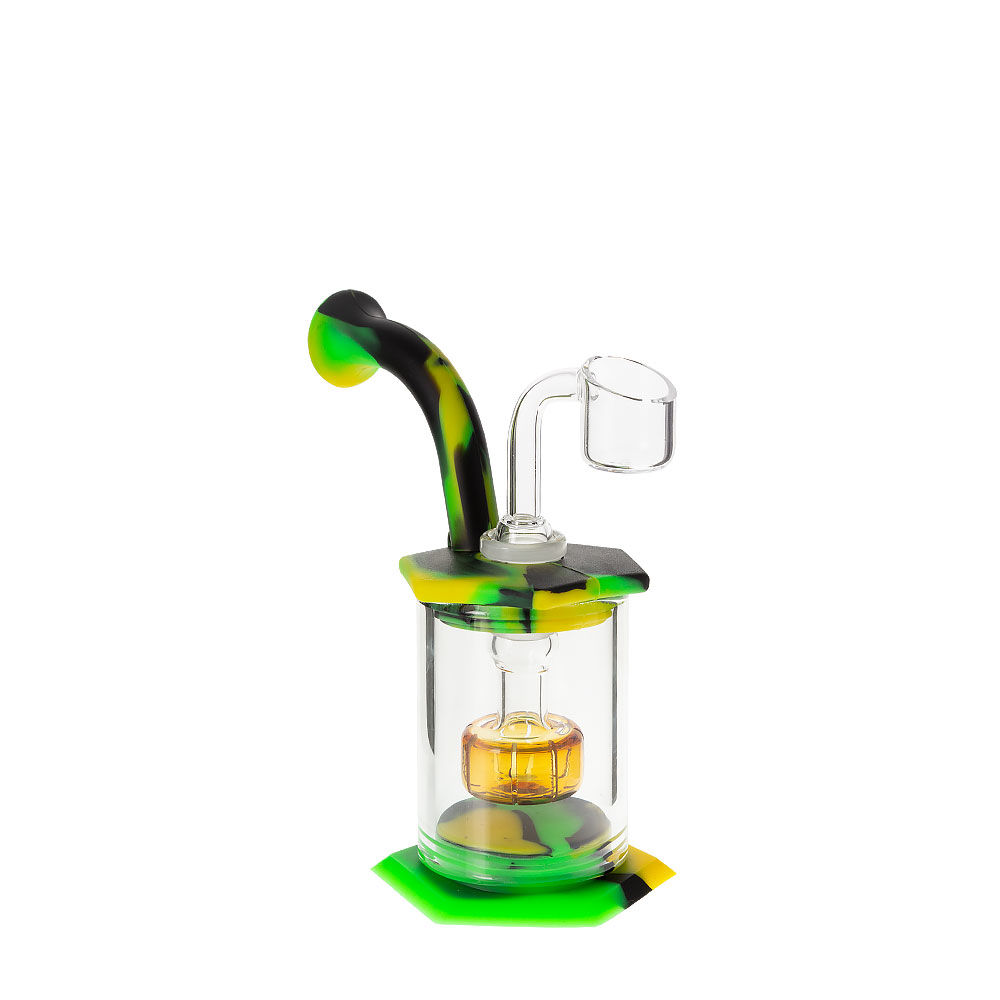 While technically this piece is a silicone and glass hybrid, it's so good that it qualifies as our favorite affordable silicone dab rig for 2022! The Secret Weapon Hybrid Dab Rig has a sturdy glass chamber, sandwiched between two silicone components to create a durable design. The mixture of glass and silicone brings in the best of both worlds of each material! The curved and flared mouthpiece keeps your face a safe distance from the nail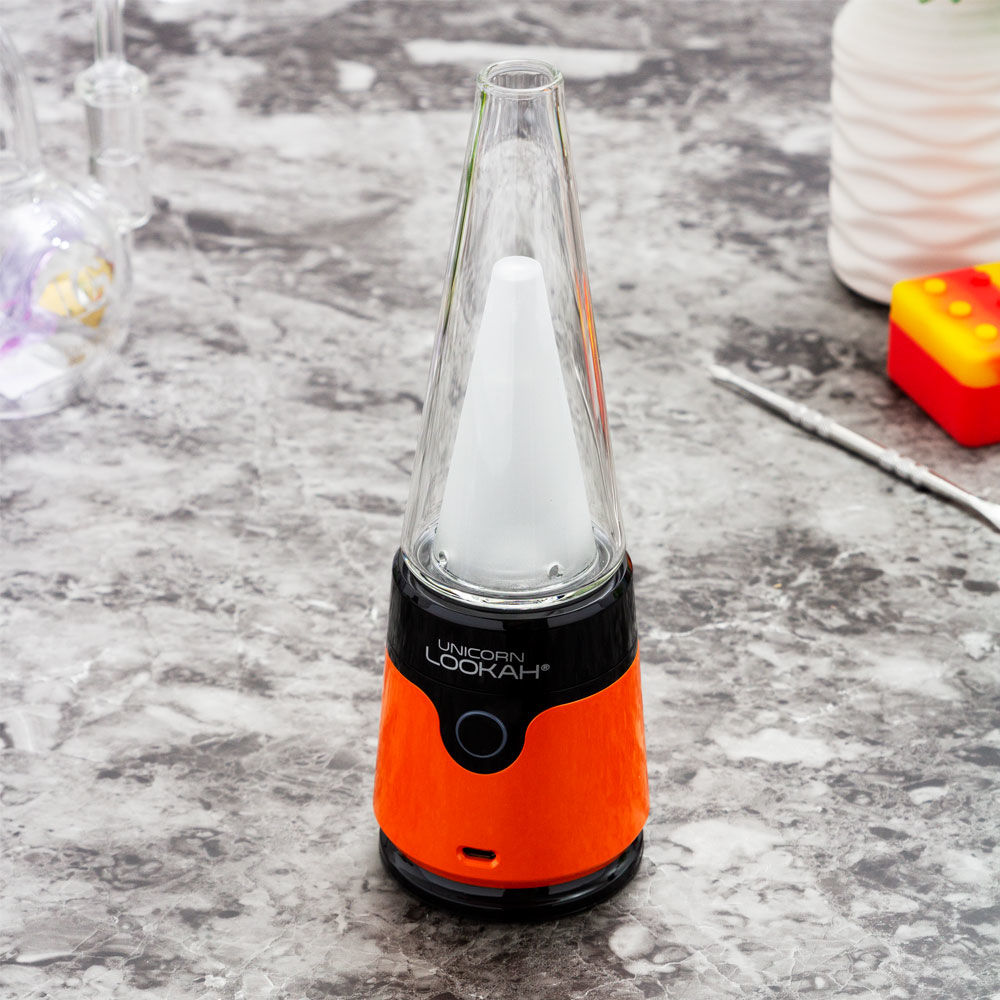 The Unicorn E-Rig by Lookah Glass took the dabbing world by storm, by providing a premium dabbing experience at a fraction of the cost of its competitors. This e-rig isn't too steep in price, but that certainly isn't reflected in its fantastic performance! A sleek cone-shaped body, simple 1-button design, haptic feedback, and so many more features make it the amazing device it is.
A frosted cone perc provides the perfect amount of filtration to lock in terpene flavor, while cooling down dabs for silky-smooth hits. There are several temperature settings, allowing it to fit anyone's preference! Lower temperatures tend to be ideal for extracting maximum flavor, while generating hits that are light and smooth. Higher temperature dabs are slightly lower on the flavor end, but the cloud payoff is insane! There's so much versatility with the Unicorn, making it a fantastic option for someone who wants to give an e-rig a shot. This electronic dab rig allows you to say "goodbye" to torches, and "hello" to easy and intuitive heating functions! Not to mention - this rig is one fancy way to dab. Who doesn't want to feel a little classier?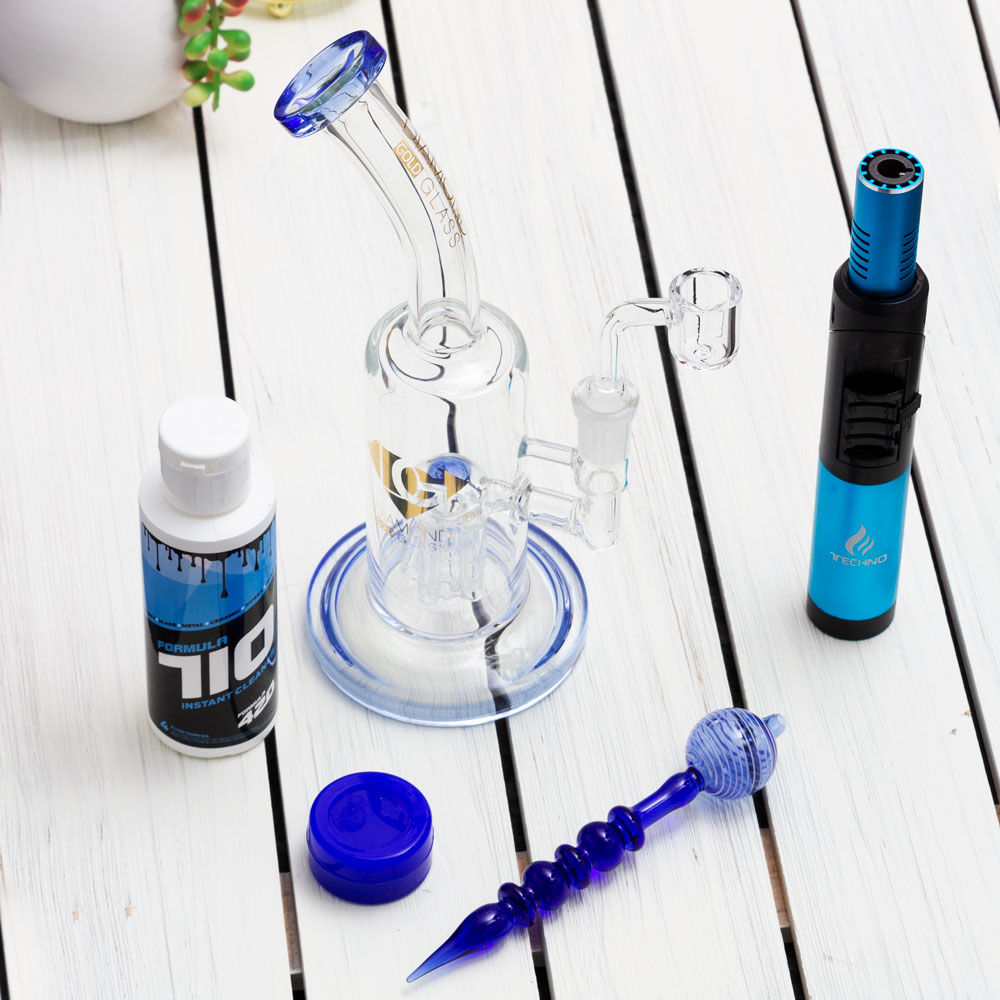 The Complete Tree Dab Kit has everything you need for the perfect dab sesh. The star of these show here is the Queen Consort Dab Rig from American glassmakers Diamond Glass! This sleek piece stands at 9-inches-tall, supported by a wide bise, with a nicely curved and flared mouthpiece for comfortable hits. The narrow chamber houses a tree perc, which expertly cools down and takes the edge off of hot dabs. The dab rig is complimented by several matching-colored accessories to complete the kit, including a tall and power Techno Torch! This torch features a safety clock, easy slide-up ignition, and a butane refill port. You'll get your carb cap and dabber in one, with a pointed-end glass dabber with an artistic bubble carb ca on top. Talk about efficiency! Lastly, kit set includes a silicone wax container that holds a nice amount of concentrate, as well as a 4-ounce bottle of powder Formula 710 cleaner to get your dab rig and gear looking sparkly-clean.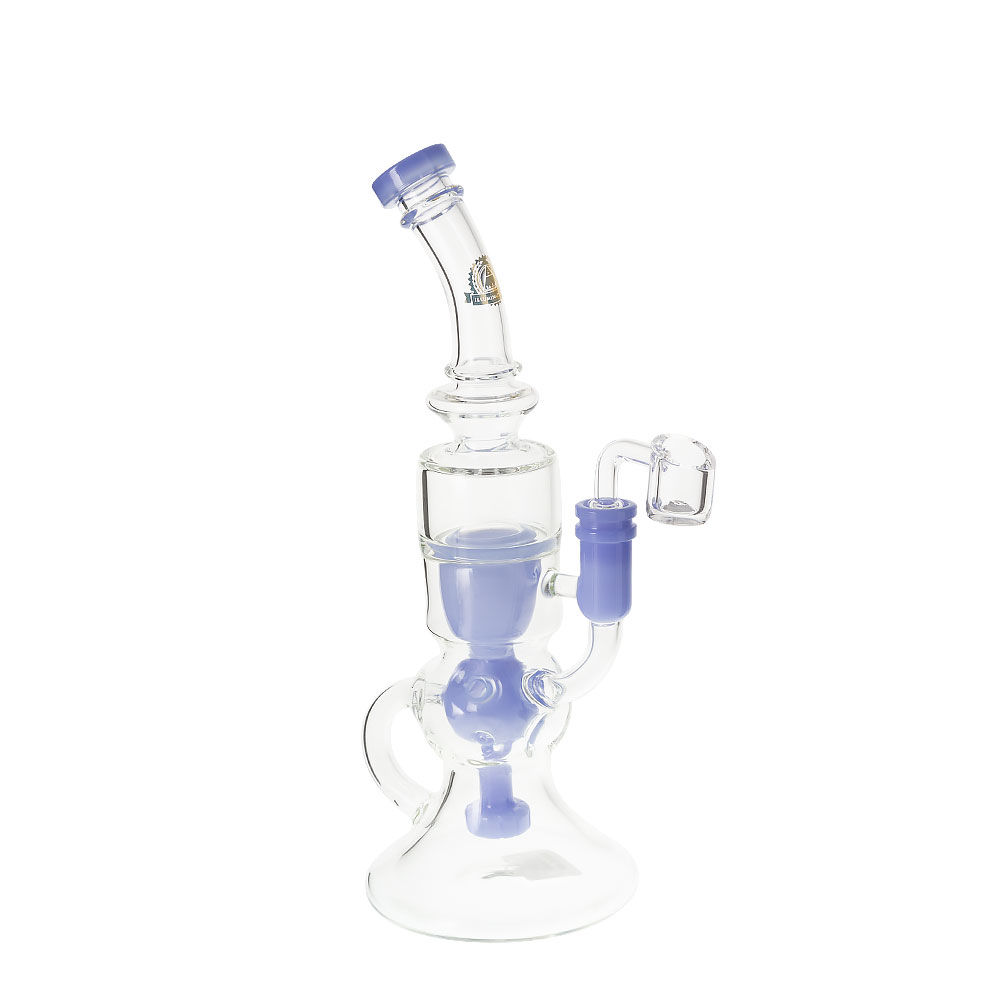 One thing we can say for sure, is Illuminati NEVER misses with their designs! Bringing in a superb balance of form and function, the Inception Recycler Dab Rig by Illuminati Glass checks all the boxes for an amazon top-shelf dab rig. Beginning with the design of the body itself – the dramatic flare at the base combined with the narrow chamber not only looks great, it makes for a stable piece overall. Its visual appeal is simple as it is mostly clear with colored accepts, yet the filtration system is so intricate! The bottom chamber houses a small showerhead perc to kick off the diffusion of vapor, before it rises and is dispersed through the artistic Swiss perc. While this happens, water is simultaneously pulled into the incycler, creating a hit-cooling vortex. These three elements working together in unison is the recipe for the perfect dab.
IN CONCLUSION…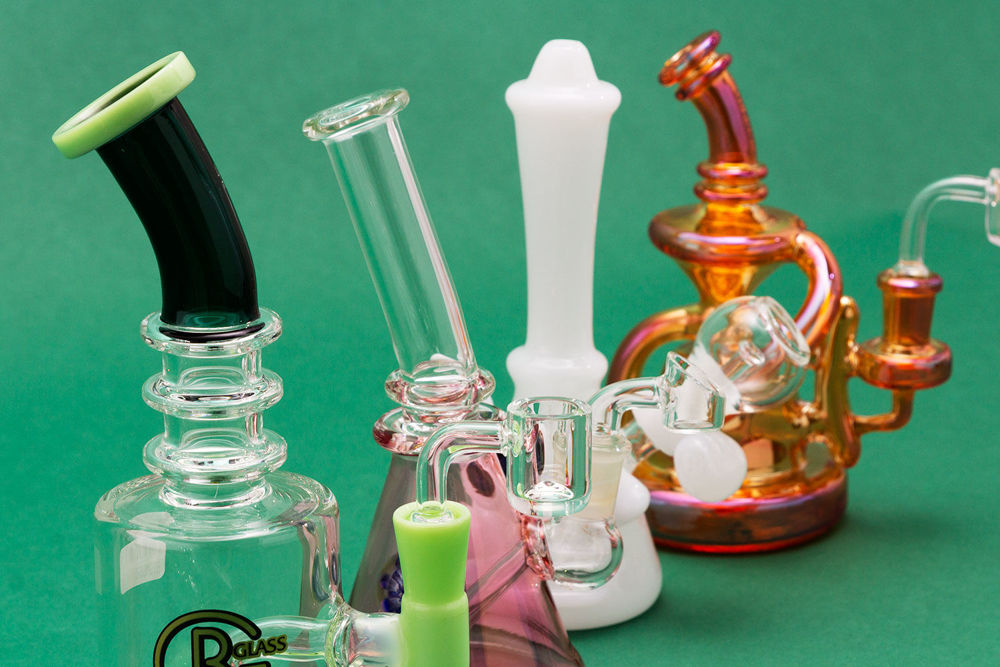 While it may feel overwhelming to shop for dab rigs, it doesn't have to be! Once you narrow down features you like and what's important to you in a piece, it makes the shopping process smooth and simple. Are you more of a simple consumer who needs a cheap rig just to get the job done? Or do you value the design and aesthetics of top-shelf pieces? Whatever your style is, there's no shortage of awesome dab rigs to choose from.
For information on how to use a dab rig, check out the blog on The Bong Extraordinaire!
 SHOP DAB RIGS 
by Vanessa Matthews