by Spencer Gray
Revised by Vanessa Matthews
September 2021

It's that time of year again! Halloween is right around the corner, and we're getting pumped to whip out the capes and fangs for this year. To get yourself into the spooky spirit, add one of these cool Halloween-themed bongs into your smoking collection. Everything from minimalist to totally creepy, we've got it all.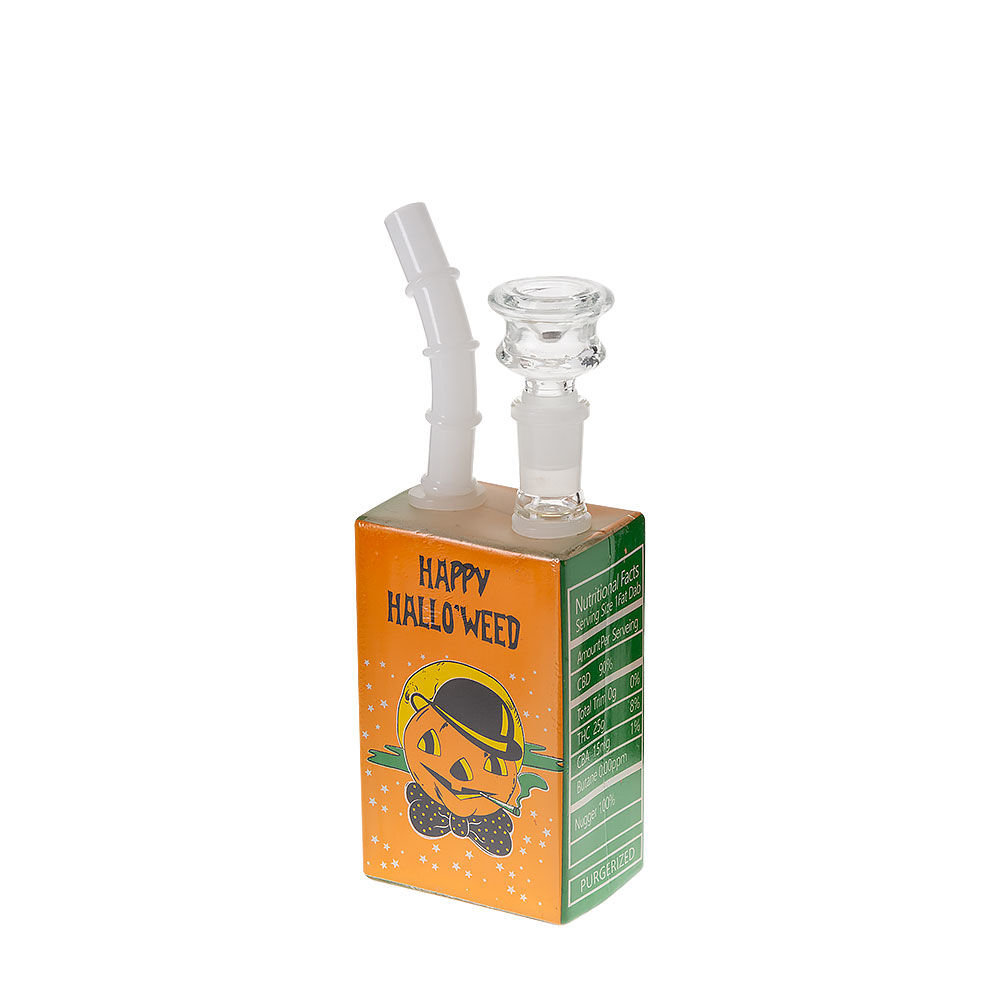 Can you get more quintessentially "Halloween" than this pipe? This unique juice box-shaped bong features a rectangular chamber with a straw mouthpiece, so you feel like you're sipping on a festive drink while you spark up! The orange and green design consists of a top hat-wearing jack-o'-lantern and "Happy Halloweed" tagline to get you into the spirit. The compact, portable size makes The Sipper Juice Box Bong perfect for anywhere you want to load up a bowl. Pick up this piece to stay stoned and spooky all October long!
How about a devious little bong that won't break the bank? The Reptilitor Recycler Bong is a fantastic option that brings the thrills, while still being practical and functional. Available in both teal and pink, the main component of this piece is an ambiguous reptilian creature. Whatever it is, it's definitely spooky and menacing! It serves as the mouthpiece, as well as a recycler system that functions to cool and smooth out your smoke, in addition to the diffused percolator. And at 7-inches-tall, this bong fits effortlessly in the hand for easy rips. If you want something a little off-the-wall to add to your collection, you can't go wrong with this for Halloween!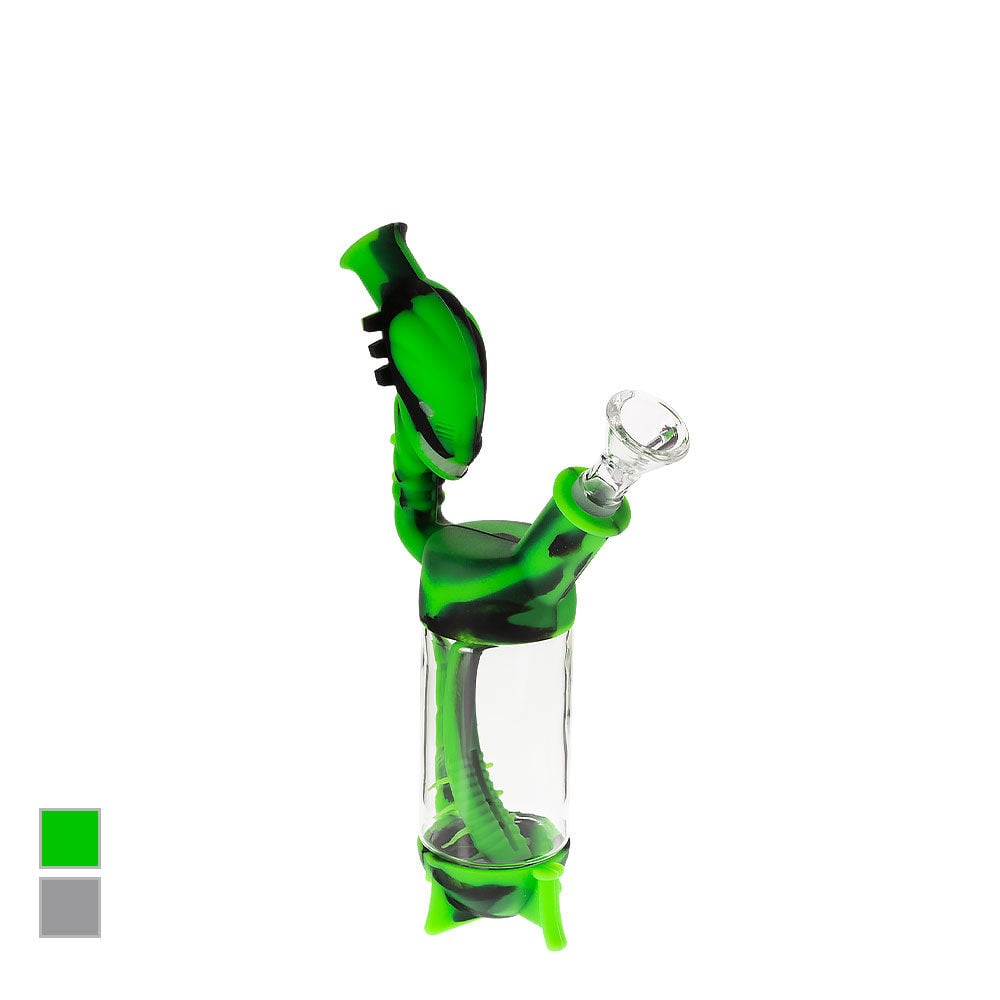 It's an alien, a demon, a monster… or something like that. Either way, it looks damn sinister. This extraterrestrial creature has a truly menacing vibe to it, starting at its eerie grinning face that functions as the mouthpiece. The curved spine percolator has small antennae coming from each side, another subtly creepy feature. The Ravaging Reptiloid Water Pipe is 8"-tall and very narrow, the perfect handheld size for effortless hits. The glass chamber allows you to see inside at the smoke and water level, while the silicone components add a layer of protection and increased durability. Both the silicone base and top portion are detachable, making cleaning a breeze.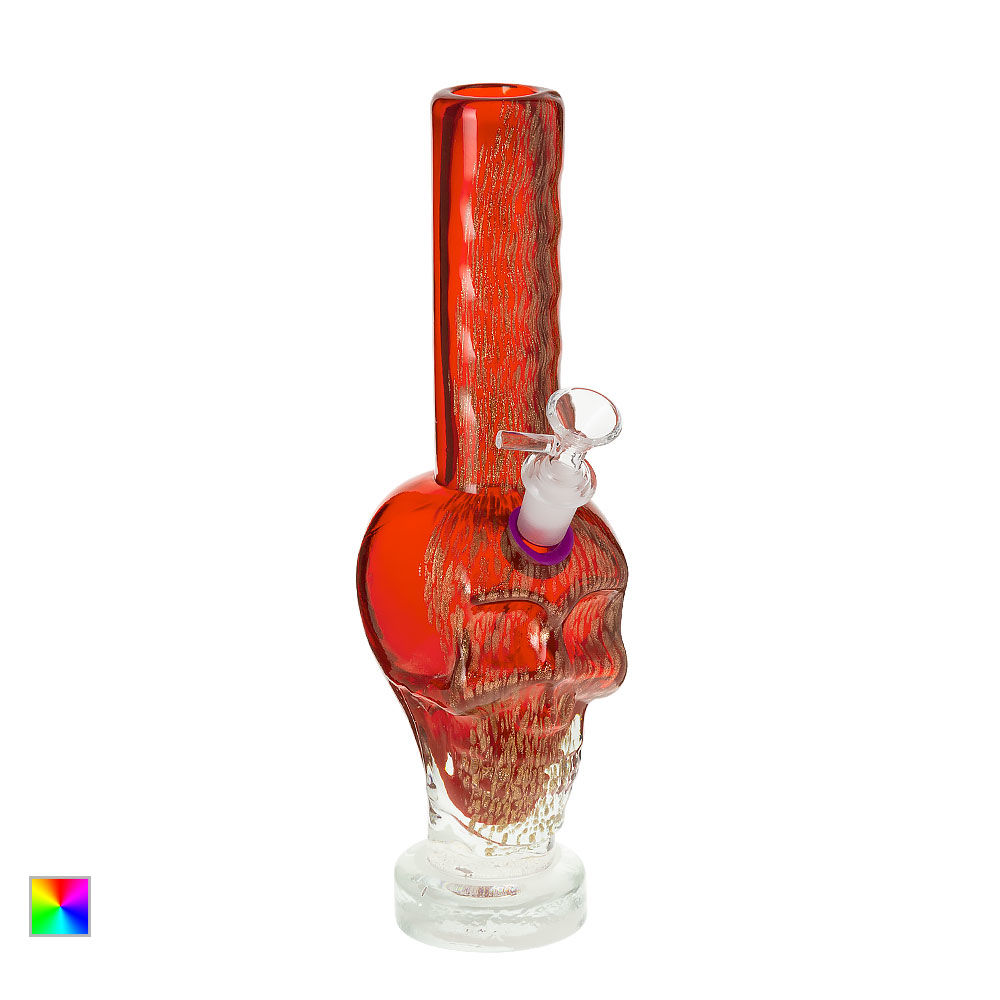 Soft glass bongs are a true classic in the weed community, and when it comes to soft glass skull bongs, nothing compares! The Smokeskull Bong is ultra-durable, and doesn't come short on color and pizzazz. Whether you choose a design with gold sparkle, swirls, or glow-in-the-dark, you can be sure it won't be boring. The chamber is a creepy skull head sitting on a narrow base, with a long and wide neck to enjoy some huge rips. Hits are smoothed out by a diffused downstem perc, which diffuses smoke through water to perfectly cool and purify.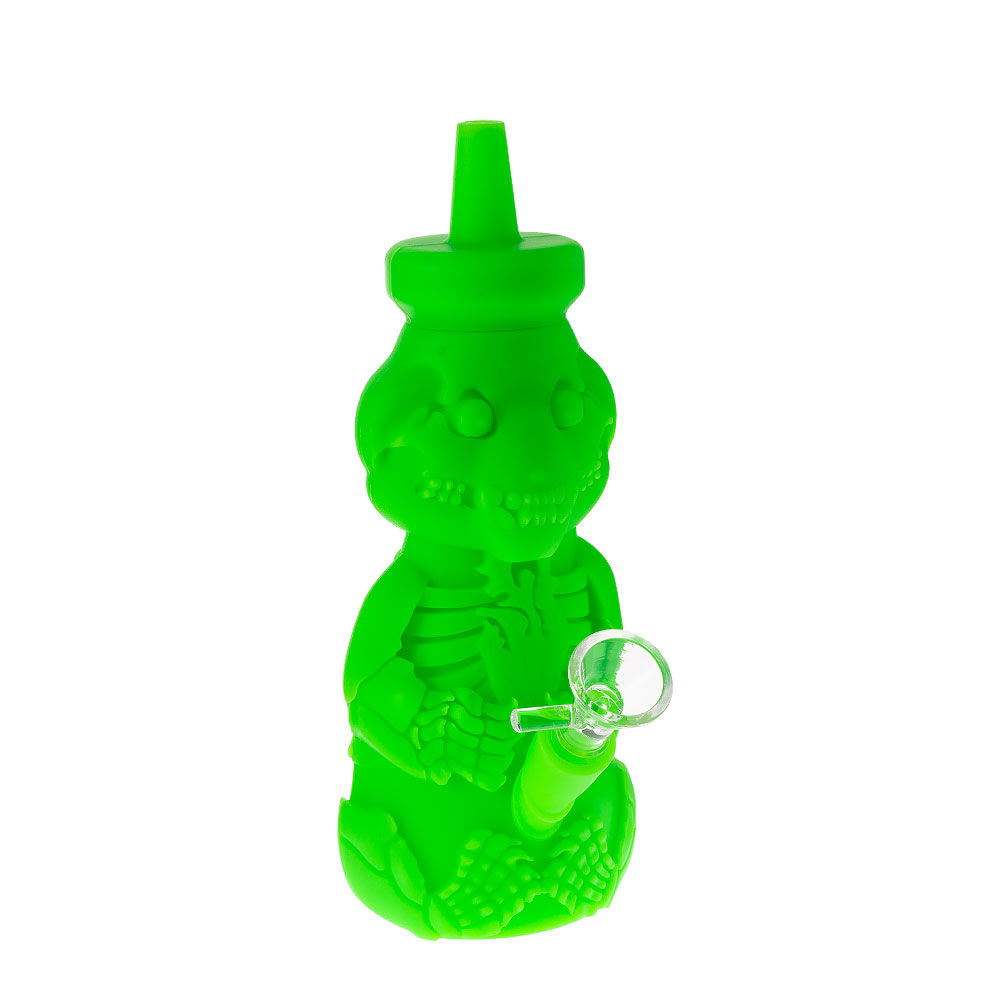 Clumsy smokers deserve a cool and spooky piece for Halloween, too! Silicone is unbreakable, and always reliable for a good sesh. The design of the Skellybear Bong is an eerie hybrid between a skeleton and a honey bear, making it the perfect addition to your Halloween smoking lineup. At 8-inches-tall and relatively narrow, this piece is nicely handheld and can be taken just about anywhere. This bong is pretty intricate for a silicone piece; featuring textures eyes, teeth, and creepy bone details. Its "lid" pops off so it can be easily cleaned, and the silicone diffused downstem thoroughly cools smoke to ensure smooth and easy hits.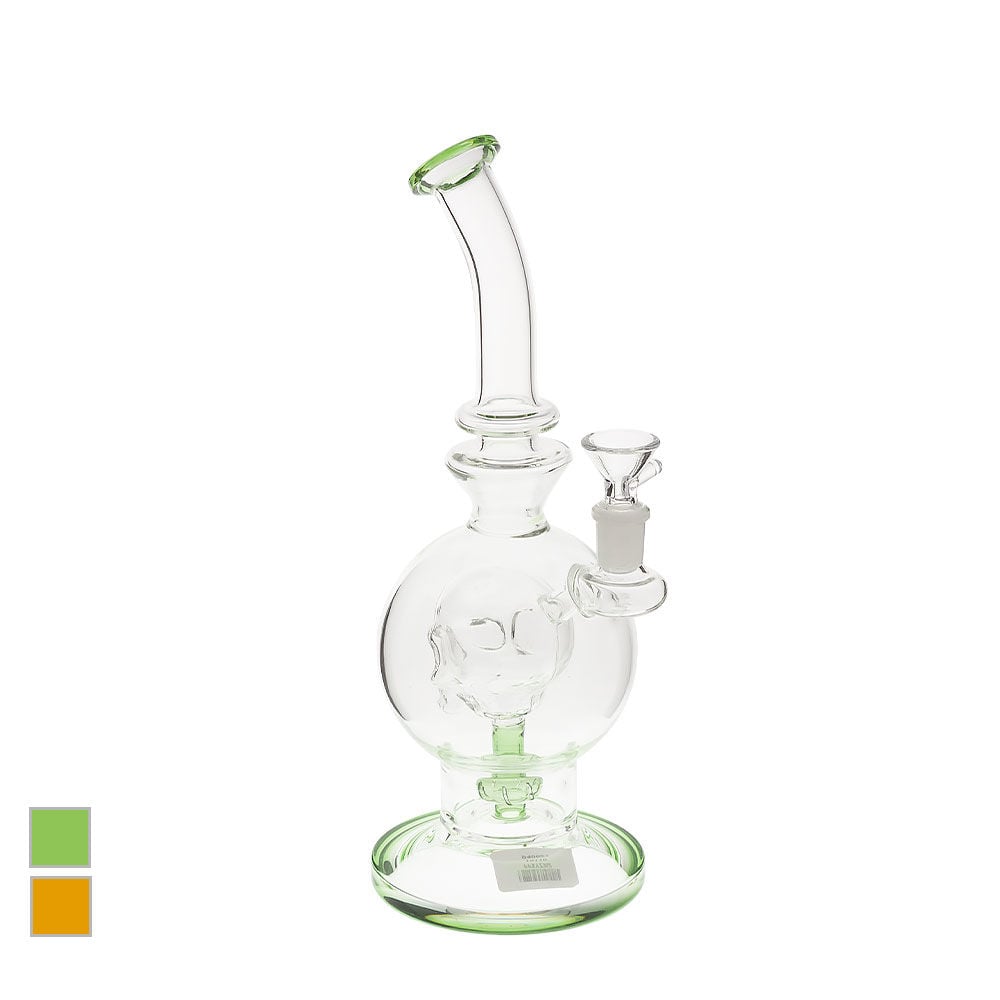 For some more haunting skull vibes, the Phantom Skull Water Pipe is a fantastic option for those who appreciate more minimalist design. Supported by a wide base, a circular chamber is home to a floating clear skull. Smoking from this piece is an absolute treat, as you watch smoke fill up the skull before it's forced through a showerhead percolator for great filtration. The smoke cools even more as it travels up the 10-inch height before releasing through the curved mouthpiece. Creepy, but classy!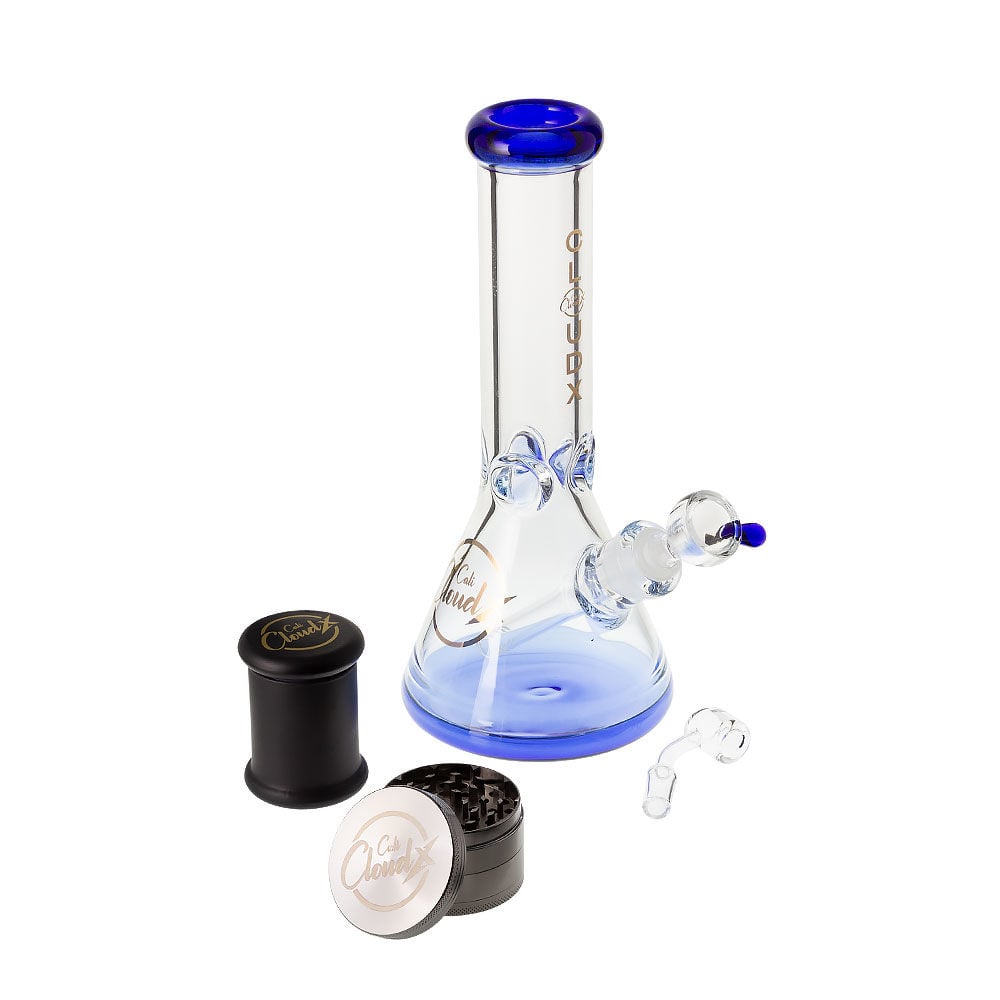 This creepy bong is quite unique, to say the least. The foundation of this spooky art piece is a 9mm thick glass beaker bong, making it extremely durable for your daily sessions. The design consists of scarred skin, with an extra hint of creepiness from the realistic eye peering at you on the neck. You can see inside the large chamber through its huge open mouth, baring its teeth and long, slithering tongue around the joint of the bong. If you're looking for a piece to give your friends a good scare this Halloween season, look no further than the Demented Dweller Beaker Bong.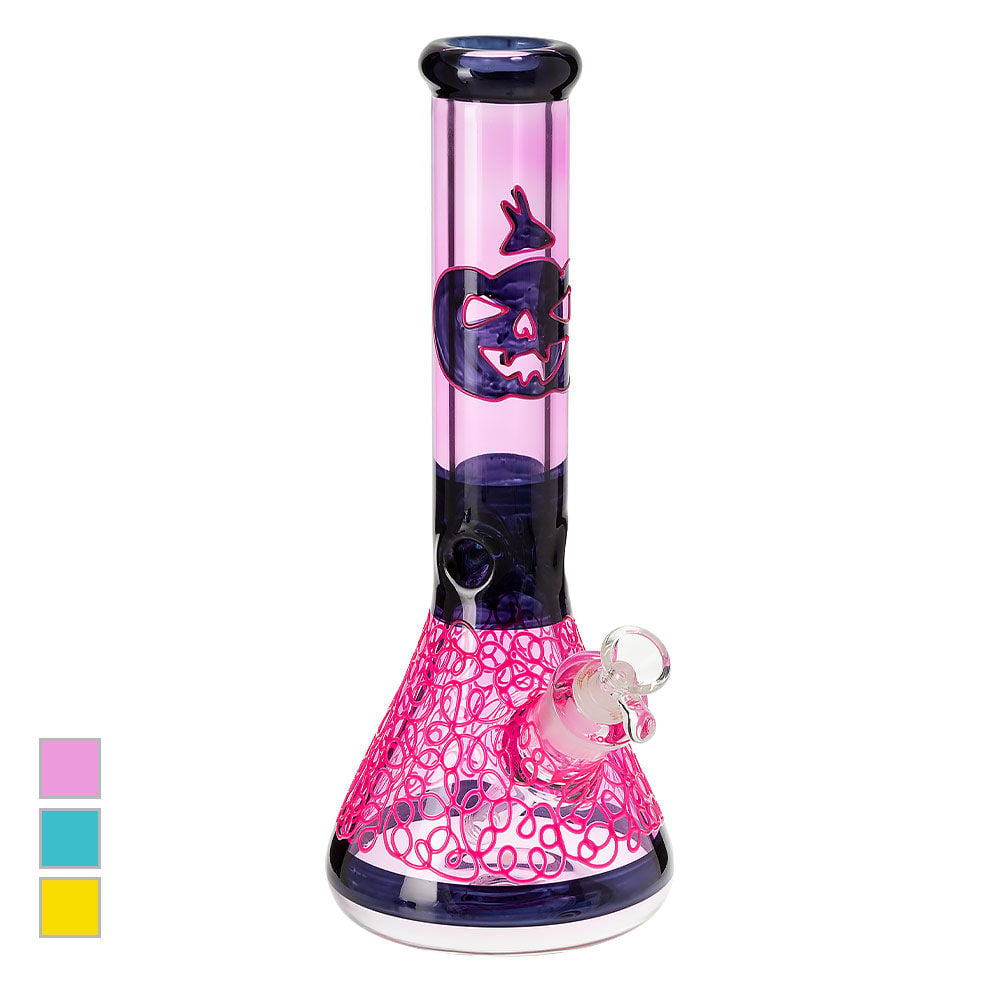 Love Halloween, but love a loud pop of color as well? Make a statement with the Neon Nights Beaker Bong. Available in jack-o-lantern and skull & crossbone designs, this bong has a fun Halloween flare with a playful style. Super thick 9mm borosilicate glass ensures fantastic durability for this piece, while smooth and cool smoke comes from a diffused downstem and ice pinch. The transparent glass is tinted with vibrant color, with a matching textured spiral design on the chamber. The decal on the neck has an artsy look to it, and the black elements bring the whole design together.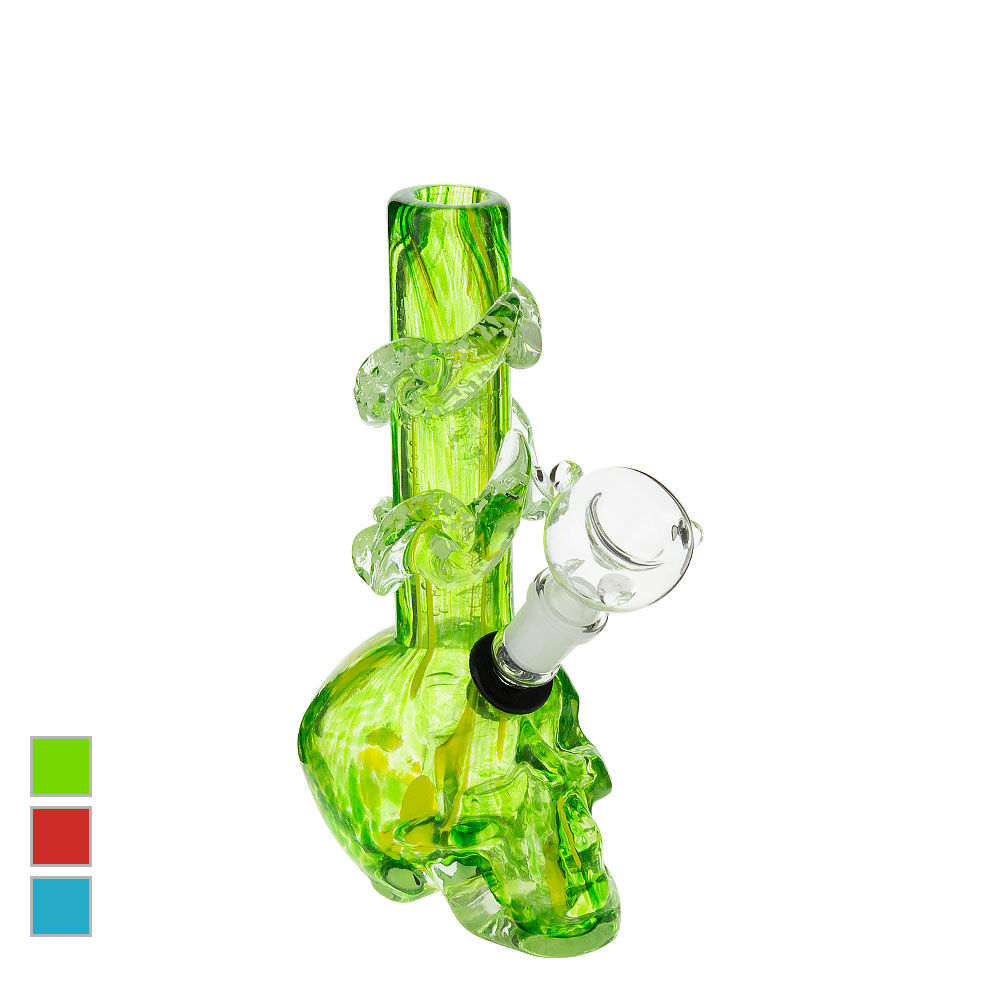 This affordable soft glass option may become your new daily driver! Standing at only 7-inches-tall, the Boneyard Bong is super compact, yet is very durable and has a gorgeous design. The skull chamber base has a smoke-cooling diffused downstem, and 7mm-thick glass has an allover wash of color in either green, red, or blue. Thick tendrils wrap around the neck, containing glow-in-the-dark speckles that look absolutely awesome during a spooky night sesh.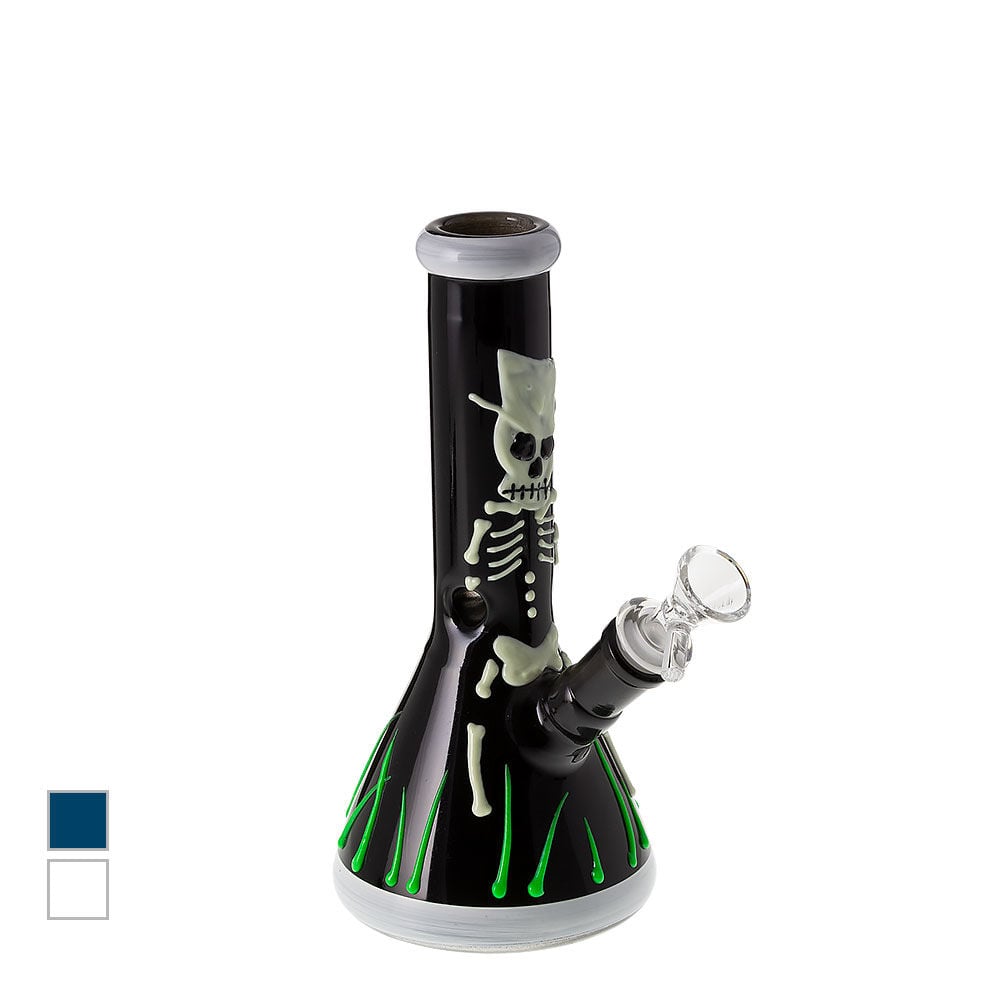 Everything about the Spooky Skeleton Bong SCREAMS Halloween! While it has a creepy charm with its quirky design, it has great quality and functionality to back it up, as well. Made from thick 5mm borosilicate glass and standing at 8.5 inches, this piece is easy to smoke with for all experience levels, and is nicely durable. The black background is covered with a hand-painted skeleton sporting a top hat, standing in a grassy field. All of the painted accents glow in the dark, making it absolutely perfect for a spooky nighttime smoke session. Halloween is officially here!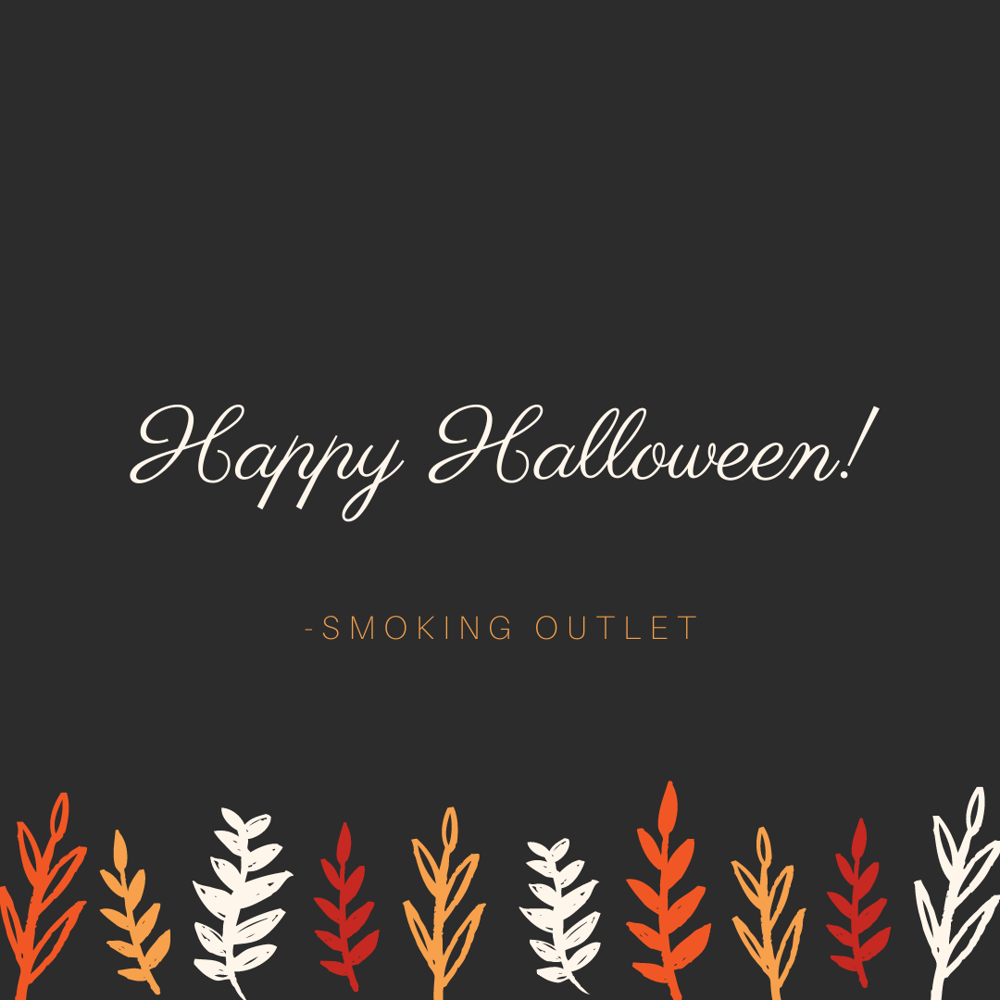 We here at Smoking Outlet would love to see you in costume with your bong this Halloween! Whether you're dressing up yourself or your bong or both, hit us up on Instagram @SmokingOutlet so we can check out all of your creativity. We'll repost our favorites. Stay afe and have and very happy Halloween!