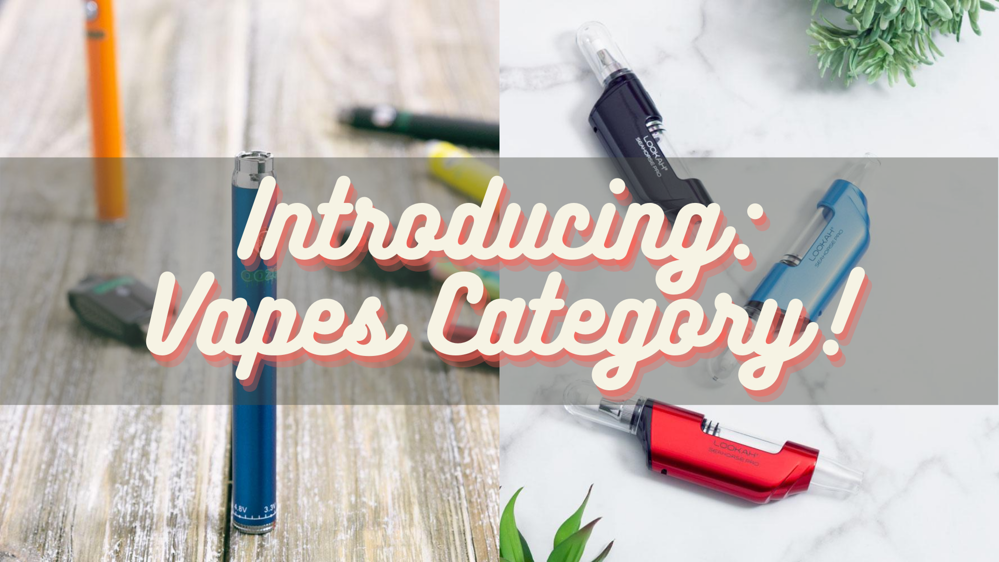 We are excited to introduce our brand-new Vapes category! Browse our growing selection of concentrate vape pens, vape batteries, dry herb vapes, mod kits, and replacement parts to find your next favorite vaporizer. Currently, we offer fantastic brands such as Lookah, Ooze, Yocan, Stonesmiths', Sigma, Lost Vape, and Voopoo. With vapes for concentrates, cartridges, and dry herb, we're sure to have a vaporizer that fits your style and preferences.
Here at Smoking Outlet, we take pride in providing our customers with everything they need to stock their stash easily and affordably. With the vaping market buzzing and booming, we knew we wanted to supply the vapers out there with quality products at great deals. 
There's much more to come, though! Keep your eyes peeled for e-juice vapes, a larger selection of dry herb vapes, a wider variety of concentrate and cartridge vapes, extra parts, and much more. Thanks for stopping by, and don't forget to give our vape selection a good look!
Click here to browse our vaporizers and parts.