By Vanessa Matthews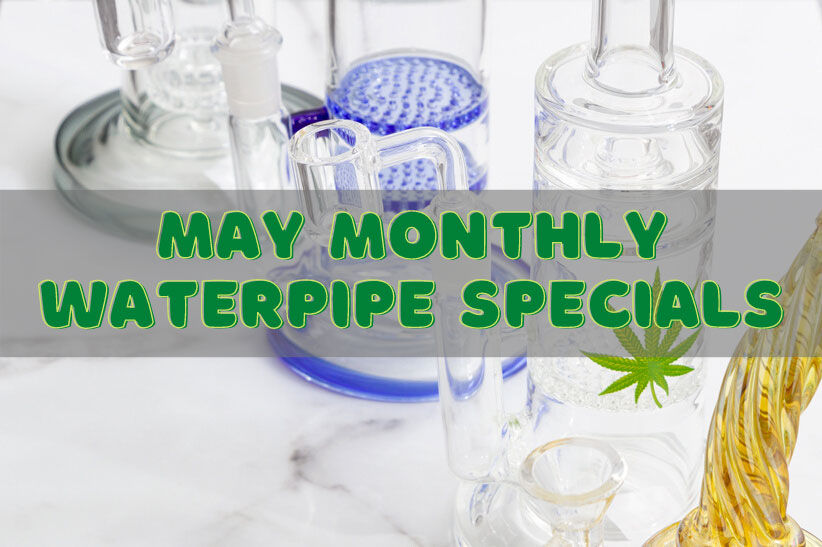 Happy May, smokers! Spring is in full swing, and it's time for brand-new Monthly Specials! Every month, our team hand-selects a small collection of fantastic water pipes to be marked down to impressively low prices. Whether you're a dabber, or stick to good old green, we've got a cheap dab rig or cheap bong just for you.
This dab rig has a classic style that any dabber would fall in love with. Expect beautiful dabs with this one, as the roomy chamber is home to a honeycomb perc with tons of holes for intense cooling and conditioning for your vapor! A unique feature within this piece is the splash guard: It's a small opening in the top of the chamber that prevents water from shooting up the mouthpiece as you inhale, so fill this bad boy up with as much water as you please for cool rips. The thick and durable glass, as well as the minimalist weed leaf design come together perfectly with all the other features, making this one knockout of a dab rig.
If you've got an eye for the elegant things in life without being overly extravagant, this piece is for you. The golden glass accompanied by a gorgeous twisted mouthpiece gives it that sweet honey-like aesthetic, while still sticking to the basics of a great pipe. At 6.5"-tall, this bong is on the smaller end, yet still has the ability to pull huge hits! Because of its size, this is an awesome piece if you find yourself transporting your smoking tools place-to-place. A showerhead perc provides nice filtration, diffusing water through the slits to thoroughly cool and purify your smoke. It's truly a sweet sight watching the smoke ascend through the twisted mouthpiece!
If you need big filtration on a modest budget, The Honeystack is for you! This rig is a fantastic daily driver for dabbing. It has a simple design that's made up of a cylinder-shaped chamber, bent mouthpiece, and supportive base. However, inside the chamber is where the magic really happens! Two stacked honeycomb percolators generate maximum bubbling for your hits, which takes all the heat and harshness out of your dabs. Looking for a basic staple piece that delivers great results? Consider The Honeystack as your next rig!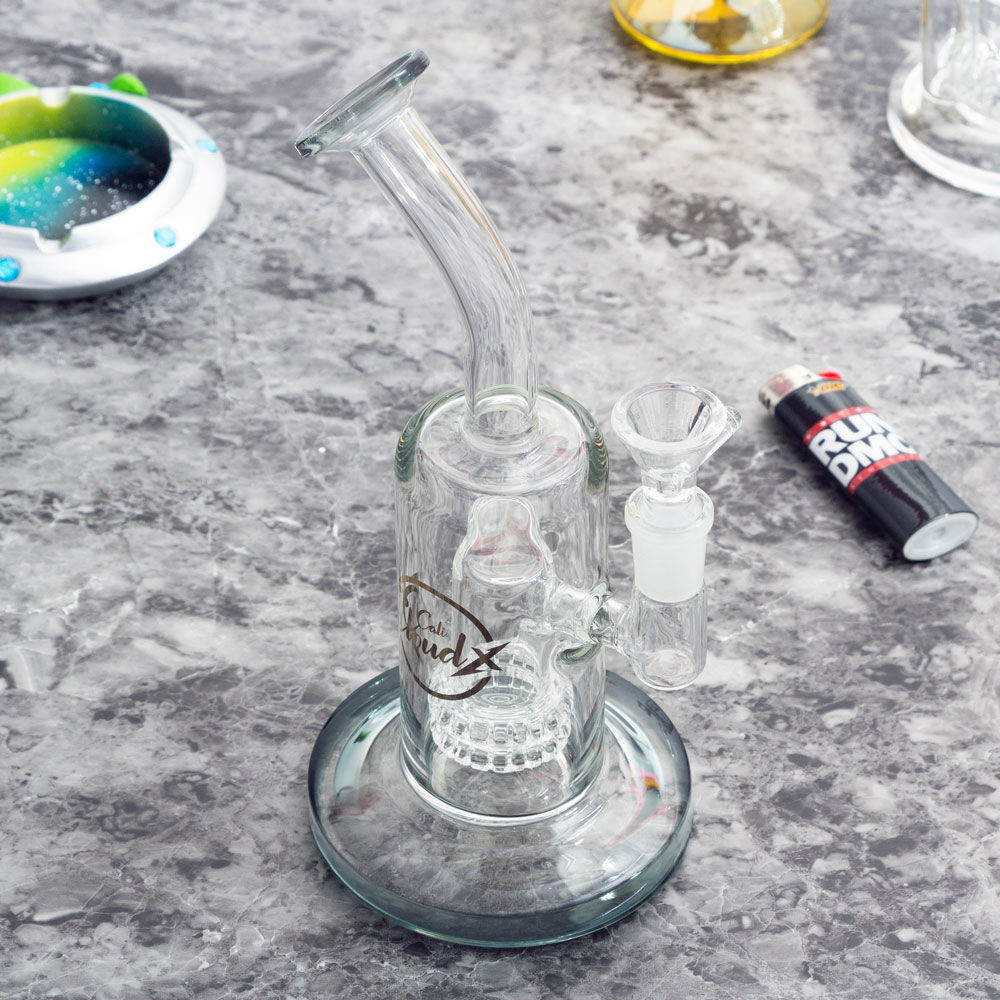 The Smokestack is another filtration powerhouse in a compact, use-anywhere package. This piece is equipped with a stacked showerhead perc, which generates double the bubbling of your average showerhead, making this the perfect pipe for the weak-lunged. Not to mention, the base is exceptionally wide and sturdy, providing maximum support and preventing accidental tips! This is ideal for those who don't want to take up too much space with their pipe, without sacrificing quality construction or great performance.