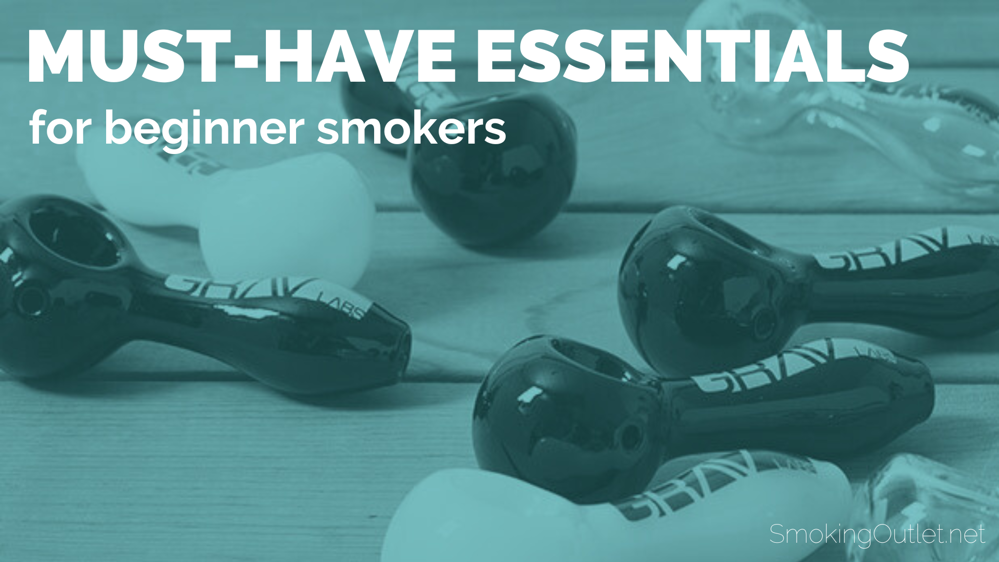 When you're just starting out with cannabis, or you've stuck with the same methods ever since you could remember, it can be confusing to choose between the thousands of products available on the market today. In this blog, we share a few of our favorite beginner-friendly smoking gadgets and accessories to start you out the right way! Whether you want a great bong, a portable vaporizer, or the easiest way to whip up a joint, we got you covered.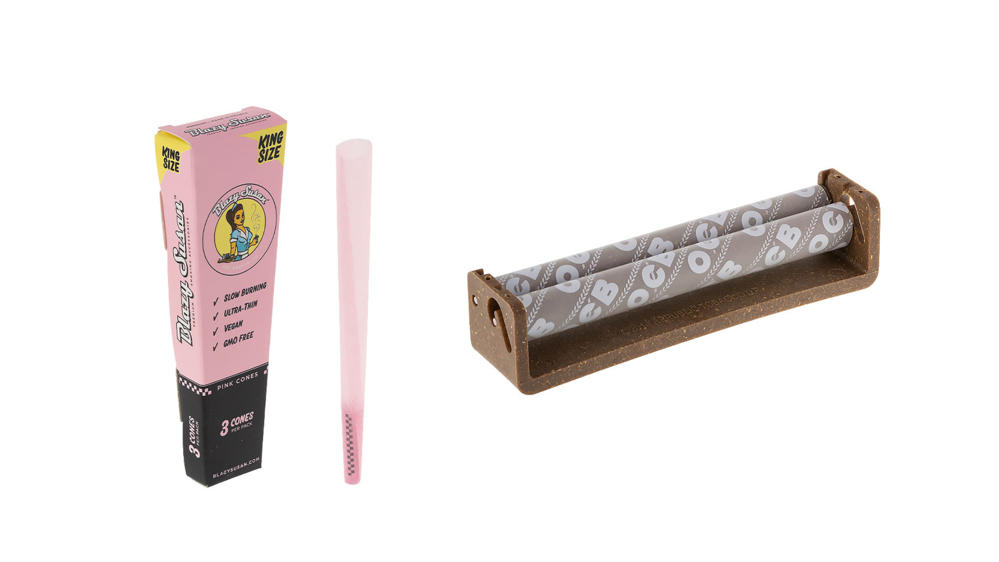 If you need quick and easy joints without relying on expensive pre-rolls from the dispensary, give one of these options a try before you go head-first into rolling. Pre-rolled cones are exactly what the name suggests – joint papers that are pre-rolled into the perfect cone shape. Simply grind down your herb into small and uniform pieces with a grinder, and evenly stuff the cone for a smooth burn. For best results, leave a little extra room at the top and tie it off.
If you prefer to be a little more hands-on, go with a roller. You have the ability to actually roll the joint, without all the mess and fuss. Insert an appropriately-sized joint paper and ground herb into the machine, and the simple rolling mechanism allows you to whip up a joint in no time.
Most smokers enjoy a larger-scale piece they can enjoy at home. There are tons of options in this area, but a tried-and-true staple is the beaker bong. They're great for beginners because they're fool-proof and all have a similar design, just with slight differences. Beakers will generally all have the same basic shape, but with variations in size, glass thickness, and color/design.
When it comes to determining the size of your future piece, it's good to take into account what kind of smoker you are. Do you love big, dense hits, or can your lungs not handle anything too intense? Generally, the larger the piece, the bigger the hit payoff, so take this into consideration when shopping for bongs. A sturdy beaker bong under 12-inches-tall is a sweet spot for most people starting out. A bong like The Ace by Gili Glass is a fantastic starter piece at just 9.5"-tall with two percs for extra diffusion, and The Chief by Gili Glass is a solid option for a slightly larger piece with extra thickness.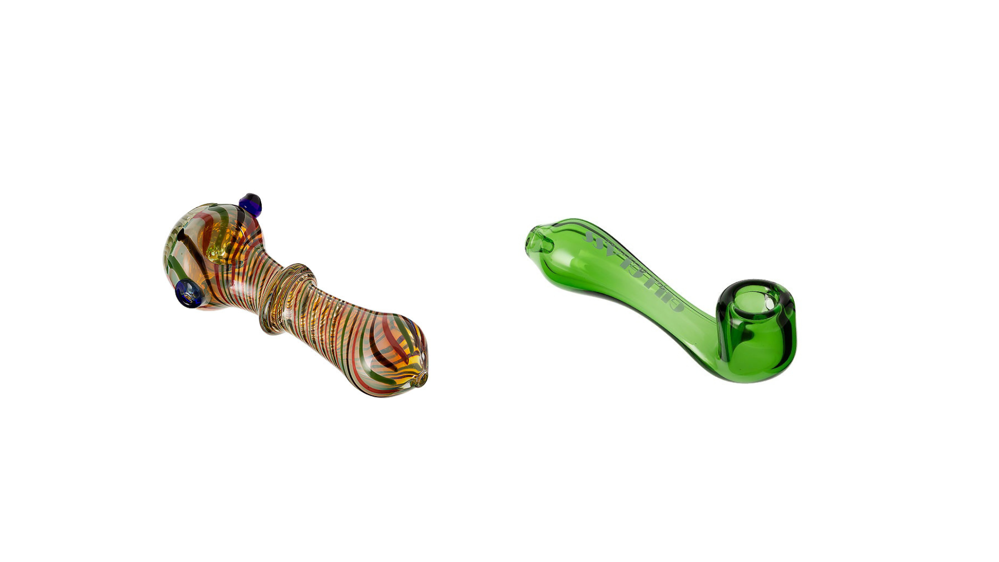 Dry hand pipes are the pinnacle of beginner-friendly smoking gear, and they're such a staple that smoking veterans and newbies alike love them. The most common and popular style is the spoon pipe, pictured on the left, which gets its name from the spoon-shaped design. Pictured on the right, a sherlock-style pipe has the same functionality, with a more narrow and curvy design. Simply load up the bowl, control airflow with the carb hole, and it's that easy to use!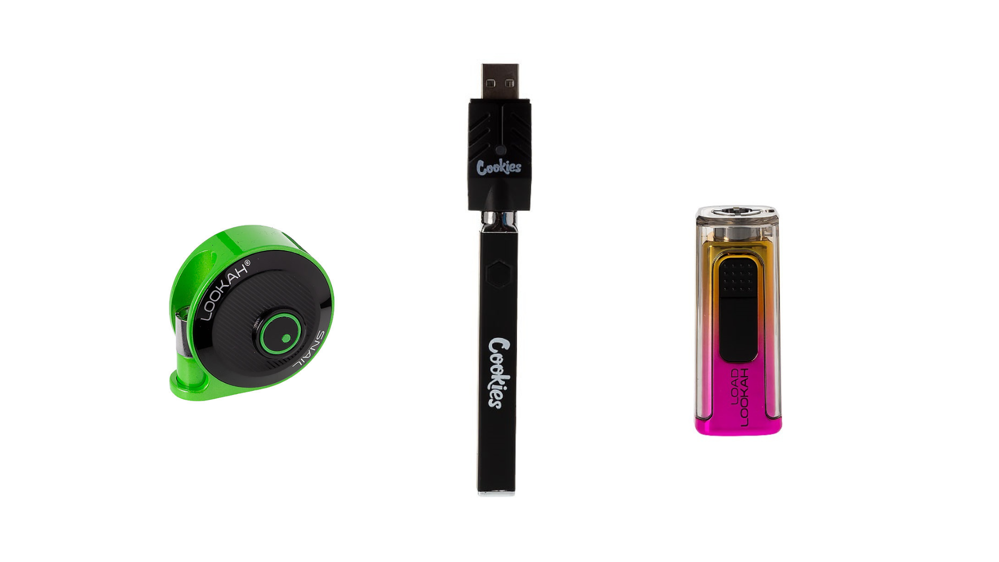 Getting into vaping can be daunting, with so many products out there, some being high-tech and confusing. The simplest you can get in terms of vaping is a 510-threaded battery. There are different styles – some slim and narrow like a pen, and some even more pocket-sized like the Lookah Snail. Any option will be portable, however, making them the perfect choice for discrete consumption. Most 1-button vaporizers have the same functionaility – click 5 times fast to turn the battery on and off, and hold down while inhaling to take a hit. It doesn't get any simpler!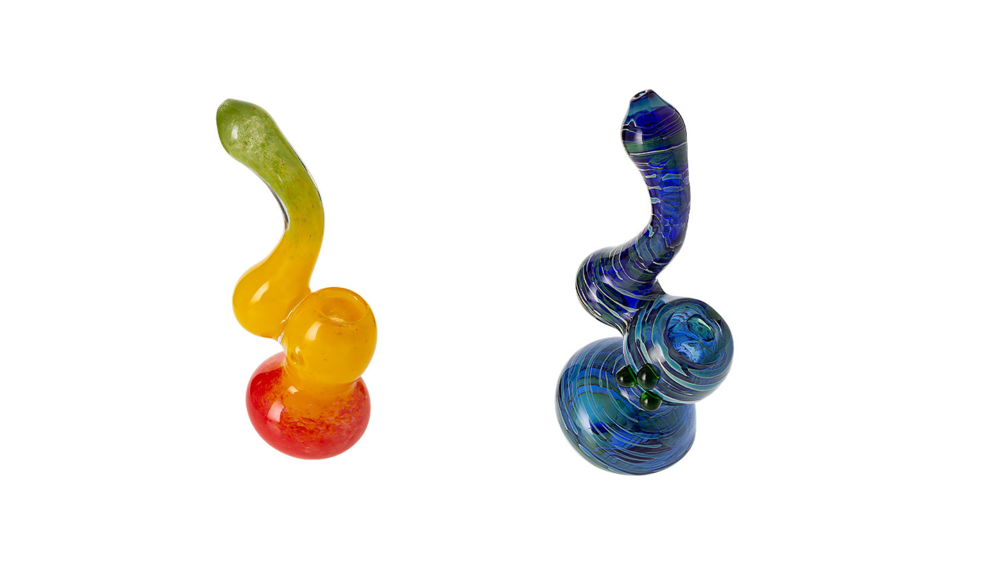 Bubblers are a wonderful in-between for when you want the filtration of a bong, with the portability of a hand pipe. It's quite literally the best of both worlds. If you haven't had a bong before and are looking to start small, consider a standing bubbler pipe which typically has a curvy chamber, and a bent mouthpiece for easy hits. They fit in the hand nicely, and typically come in unique colors and patterns. Just like a standard hand pipe, they feature a carb hole to easily control the airflow of your hit.
 SHOP NEW PRODUCTS
by Vanessa Matthews