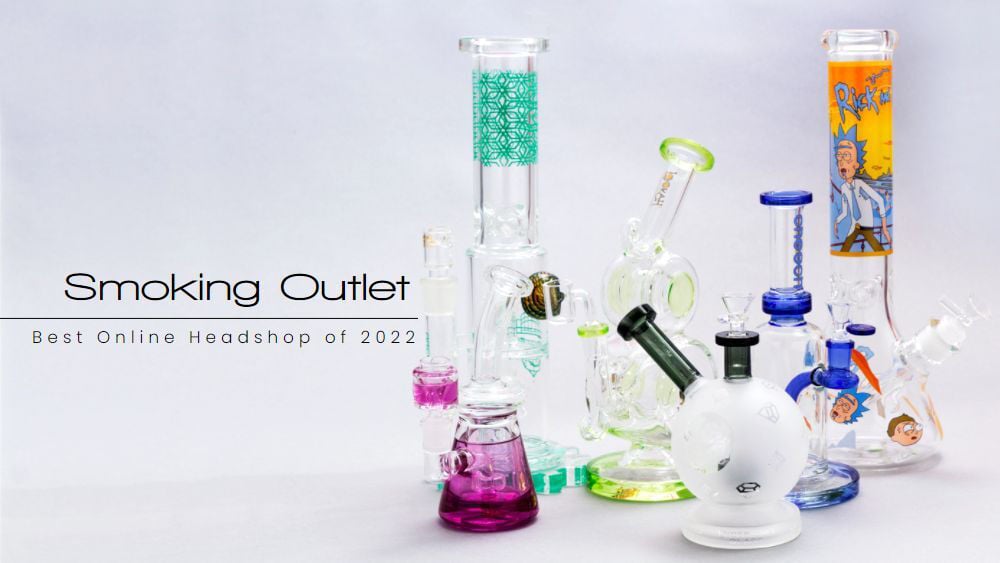 When it comes to scoring the perfect bong, or simply finding a go-to shop for cheap smoking gear, it can be hard to distinguish what's good and what's not online. Do you want to know why you should trust Smoking Outlet as your go-to online head shop for all of your bongs, dab rigs, vapes, smoking accessories and more? If you just want to know a little more about us before your first purchase, here's everything you need to know about us and what we're about.
WHAT WE SELL AT SMOKING OUTLET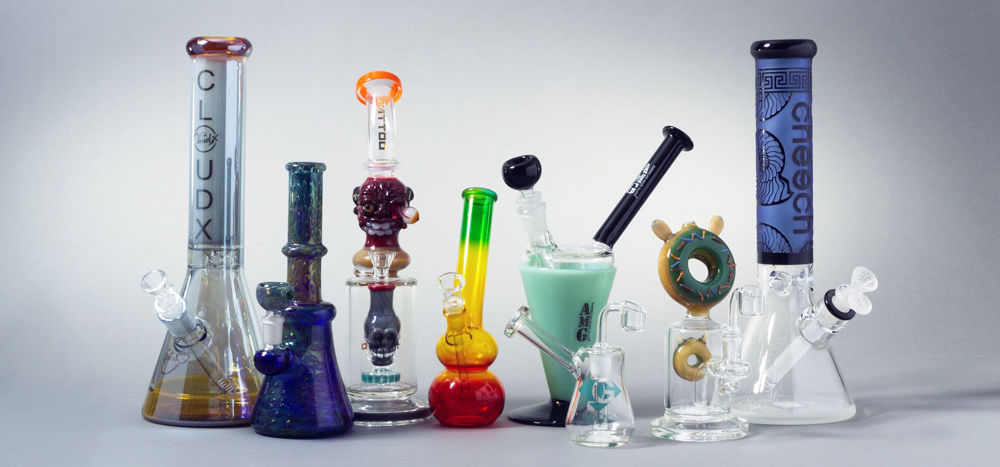 There's never a short supply of bongs at Smoking Outlet! Available in all shapes, sizes, and designs, any smoker can easily find their ideal bong amongst our large selection. Whether you want something small and simple, or large and complex, you're guaranteed to find the perfect bong for your budget and unique style. Bongs is our largest category on the site, and we offer cheap non-branded pieces, while also supplying high-end pieces from prestigious brands you know and love.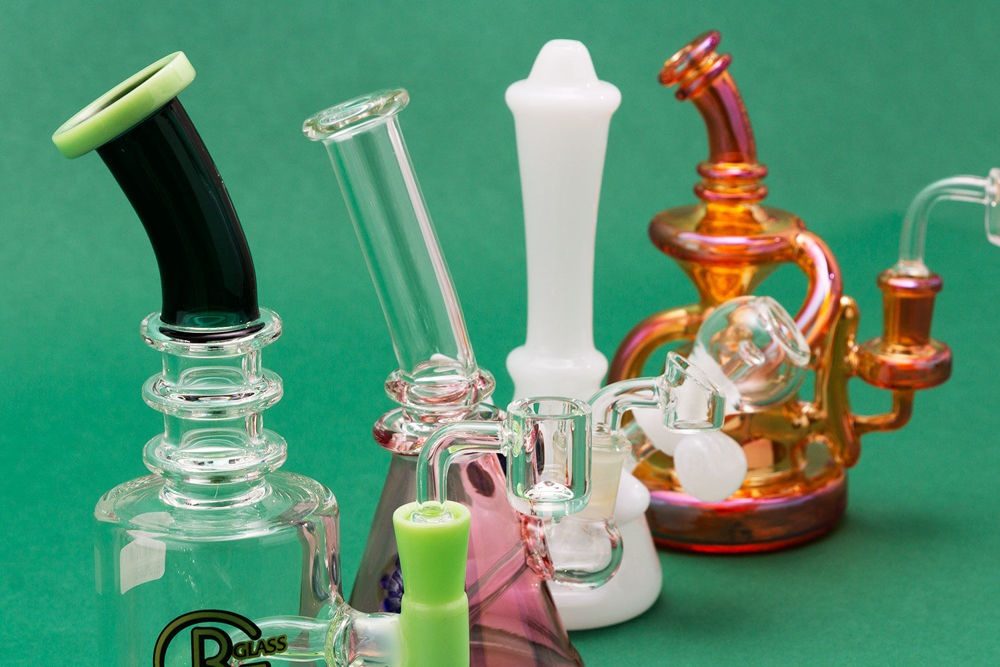 We also carry an impressive variety of dab rigs. While there are tons of dabbing methods, a dab rig offers the smoothest experience of them all due to water filtration. Dabs are hotter than cannabis smoke, making it crucial to add a water barrier if smooth hits are your goal! We have a large selection of dab rigs in all price ranges, and many unique styles and designs. We've got you covered on mini dab rigs, large dab rigs, and everything in between.
Spoon pipes are a classic that any smoker has tried. Perfect for any experience level, they offer the simplest smoking experience possible, in a conveniently portable package.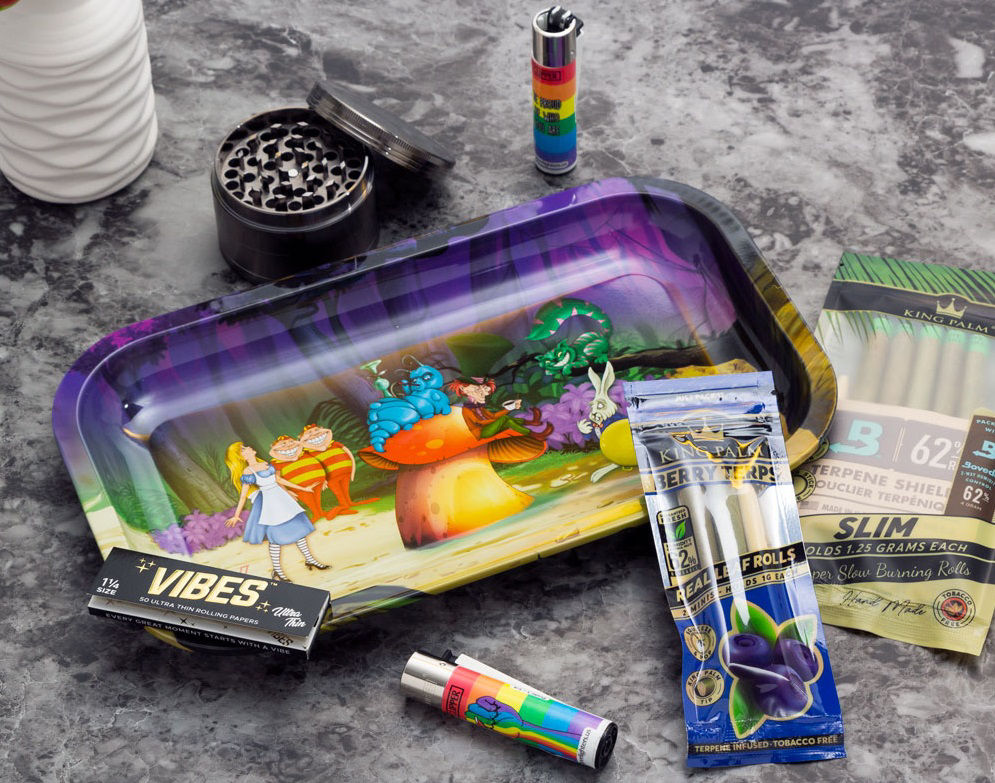 Our section of dry herb accessories covers a wide range of items. Rolling papers and wraps, rolling trays, bowl pieces, herb grinders, and lighters are among this large selection. Everyone prefers certain styles of accessories, and that's why we make sure to never fall short on variety!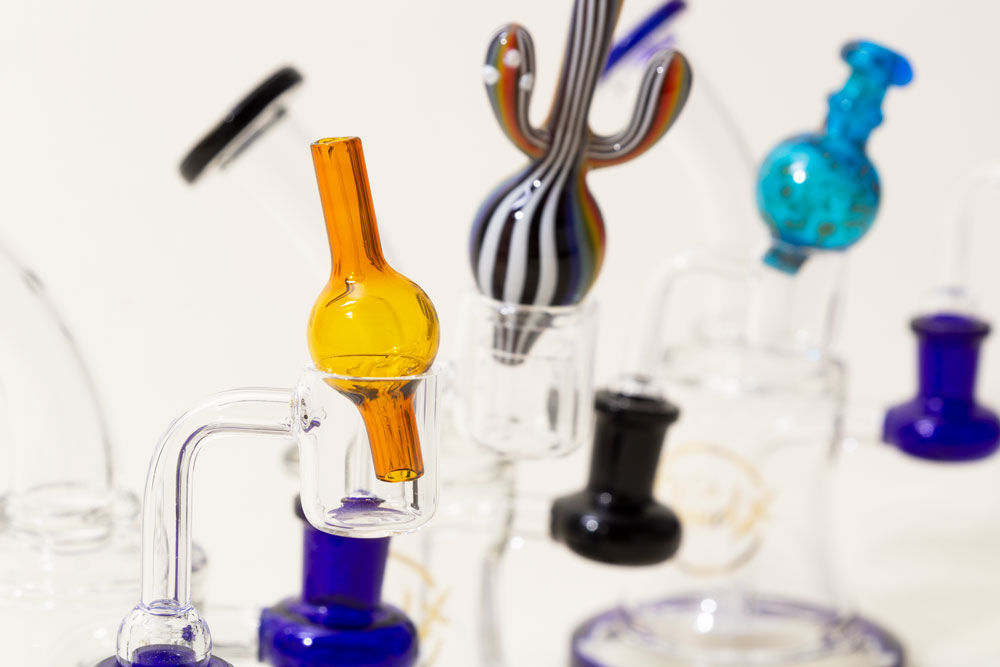 From quartz bangers, and terp pearls to dab torches and nectar collectors, there are tons of accessories that come into play with dabbing. We offer simple and cheap pieces, while also offering more artistic and high-end dab accessories. Whatever your unique style is, we have the dab gear perfect for you.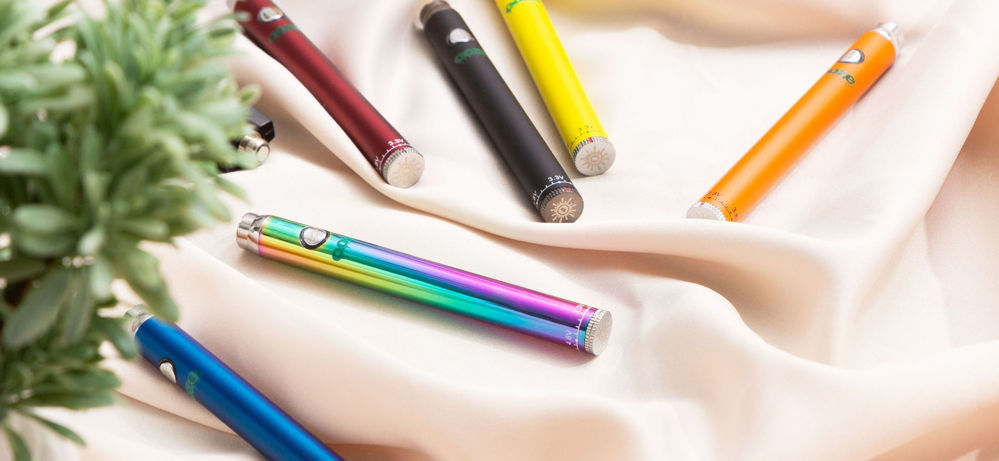 For on-the-go cannabis consumption, vaporizers are superior when it comes to easy, quick, and portable smoking. We carry vapes of all kinds: Wax vapes, cartridge vapes, dry herb vapes, and even multipurpose vapes!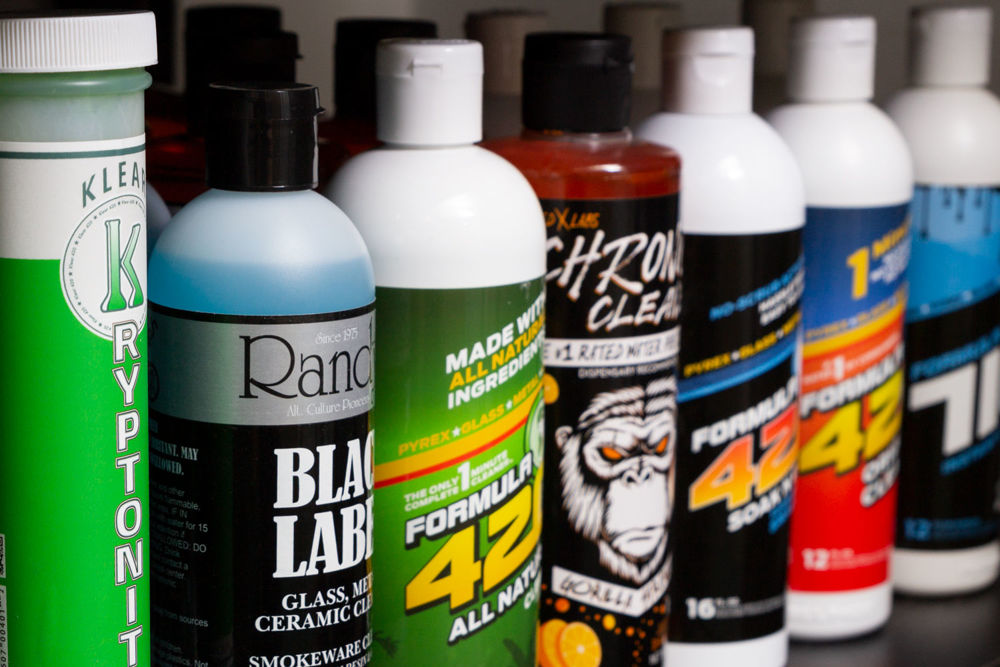 While it's the least fun of all smoking accessories, it's the most crucial to always be stocked up on! Even the nicest smoking gear won't deliver a high-quality experience if you aren't keeping up on regular cleanings. Whether you need a formulated cleaning solution, plugs to close the openings of your bong, or some simple pipe cleaners, we've got the cleaning supplies you need to keep your collection fresh.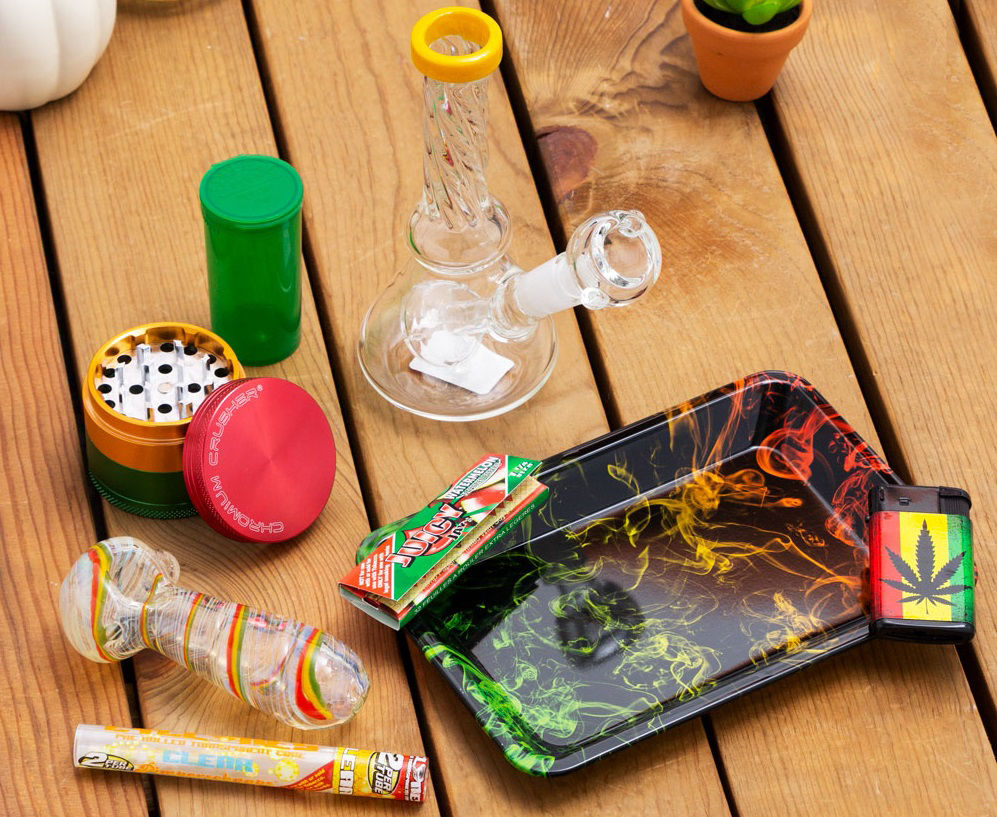 Curated by the experienced member on our team, our Stash Boxes offer an easy way to get a full set of matching smoking accessories. Our kits are sold at impressively low prices, and have you covered whether you prefer flower or concentrate. Whether your style is girly, regal, or classic, we've got all the aesthetics covered.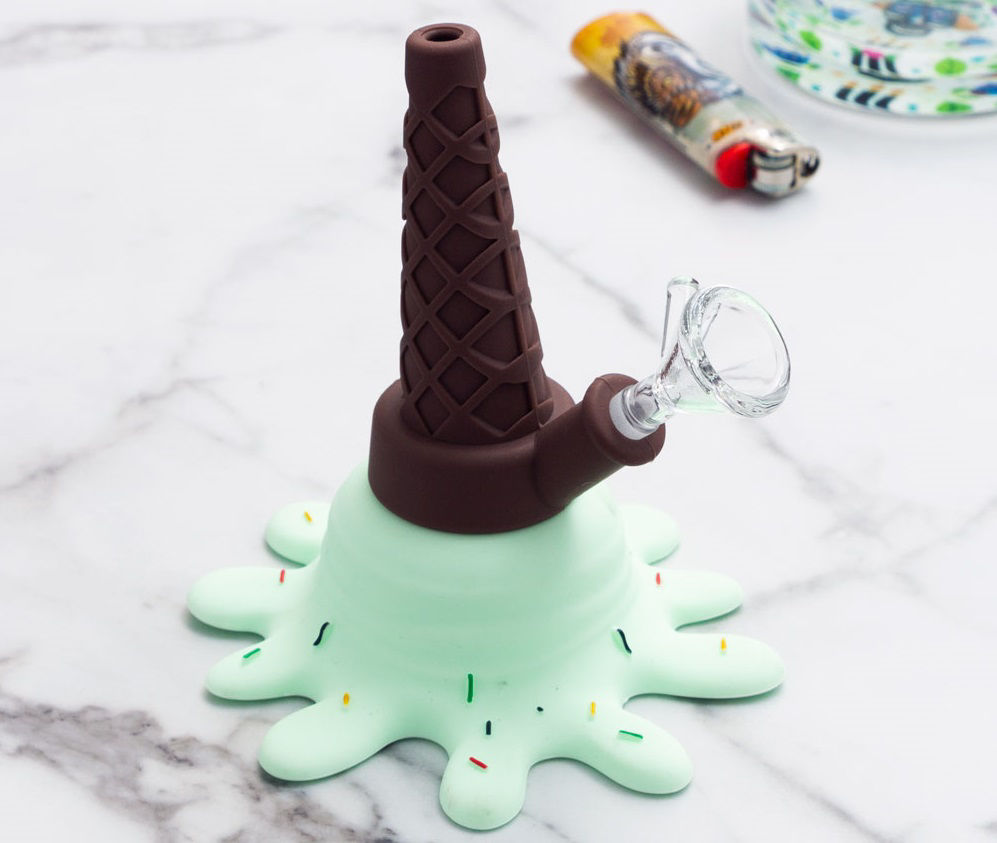 We've covered the bulk of what we carry, but there's way more than we can list here! From silicone pipes and herb scales to diversion stash jars and air filters, you can supply your whole stash with Smoking Outlet.
WHY USE AN ONLINE HEAD SHOP ANYWAY?
CONVENIENCE
When cheap, quality bongs and smoking accessories are just a few clicks away, it's hard to justify dragging yourself to your local head shop. From filters, to categeories, to brand sections, customers can easily curate their search to find exactly what they need. Bonus – you won't have someone behind a counter watching you as you try to make your decision.
WIDER SELECTION
When you go to a physical store, your option lies within the confines of a small building. Even in larger shops, selection is severely lacking, especially when you're hunting for something specific. Online head shops offer the luxury of a large selection, as well as tags and categories where you can narrow down exactly the type of piece you're looking to purchase.
LOW PRICES
Due to the extra overhead costs involved with running a brick-and-mortar store, prices are jacked up anywhere you can walk in and purchase a piece. But with an online head shop, prices are able to be kept much lower. At Smoking Outlet, we carry quality items that are close to outlet prices.
OUT OF ALL THE ONLINE SHOPS, WHY SMOKING OUTLET?
With the entire internet at your fingertips, it can be difficult to decide where to take your business. We've been making constant improvements over the years to maintain our status as the best online head shop since we first started in 2016! Here are just a few of the reasons why you can trust Smoking Outlet, and should look to us for your next purchase of smoking accessories.
INTEGRITY
Following each and every purchase, we ask all of our customers for their honest feedback on our products and services. Unlike our competitors, we never delete reviews, good or bad. This means every 5-star review we have is 100% legitimate. We believe that building a business on transparency and trust is key.
EXPERIENCE
Our team members have a wealth of knowledge and experience to answer any question you may have about our products or website! We also keep up-to-date in our blog, which features informative posts on everything 420 related, including our Best Bongs & Water Pipes Buyer's Guide and 10-Step Bong and Water Pipe Cleaning Guide. If you have any questions at all, refer to our Contact Us section for our contact information.
MORE SAVINGS
Between the added costs you get from a physical store, and the inflated prices at other online head shops, we guarantee Smoking Outlet is where you'll find the best deals on the internet. We're dedicated to getting you The Best Bang For Your Bong, with low prices even on name-brand glass.
UNMATCHED CUSTOMER SERVICE
Our experienced team takes pride in going the extra mile to help you find exactly what you're looking for. Whether it be finding a specific accessory, matching you to the perfect bong or dab rig, or assisting you on using your new item, we've got you covered. Either shoot as an email for a speedy response, or give us a ring (Yes, you can actually speak to a real person!).
RELIABILITY
Even if it's your first time shopping with us, we want you to feel secure with your purchase! In the rare event that your package arrives damaged, we will either send a replacement or provide a refund as soon as possible. Or if you're simply not satisfied with your purchase, we will do everything we can to make it right. Additionally, we have security measures put into place so your information is always secure.
EFFICIENCY
Unlike most online head shops, we always ship quickly. When your order is placed, your order will be shipped out the next day (Aside from weekends when we're closed!). Delivery typically takes around 2-8 days, making Smoking Outlet one of the quickest, most efficient online head shops in terms of shipping times. Because who likes to wait forever for a package to arrive?
TIPS ON NAVIGATING AN ONLINE HEAD SHOP
At Smoking Outlet, we've worked hard over the years to vastly improve our user interface and shopping experience. But if you're not very familiar with the layout of online head shops, we get how it can be confusing at first! Here are a few tips to make your shopping experience smooth and easy, depending on how you like to browse.
SEARCH BAR

If you're looking for a particular feature in an item, the plain ol' search bar can be very handy. For example, if you want to see everything we have in purple, alien-print items, or 9mm glass pieces: Type "purple", "alien", and "9mm" in the search bar. It is specific-word-sensitive to whatever is exactly written in the listing, so keep your searches short and simple to retrieve as many applicable results as possible.
CATEGORIES
The "By Category" section contains just that: All of our primary categories. This includes major groupings such as Bongs, Dab Rigs, Hand Pipes, and Stash Boxes. Under each category are subcategories that can be selected if you're hunting for something more specific.
FILTERS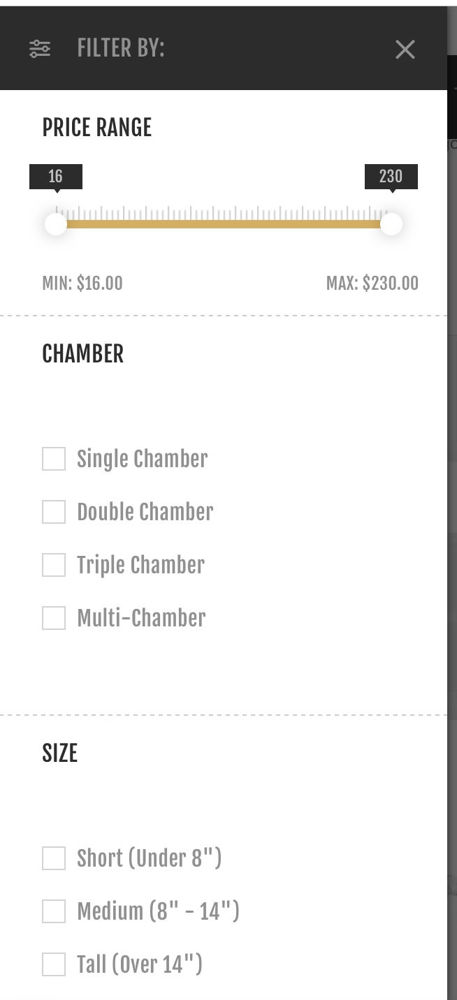 Within each primary category, there are a set of helpful filters that can help narrow down your search. Filters include price range, size, chamber amount, mouthpiece style, and brand. Check as many filters as you need to help you find your perfect piece!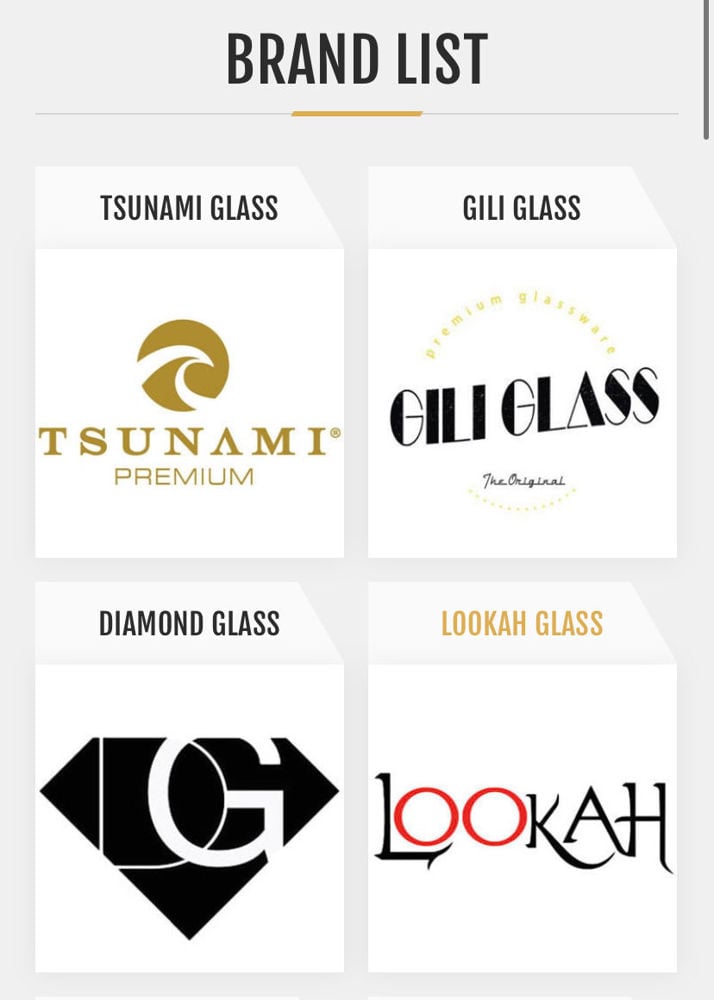 Looking to shop from a particular brand? We carry 17 major smoking accessory brands, which can be easily found through our brands page. Additionally, there is a section for all of our non-branded products.
FURTHER QUESTIONS?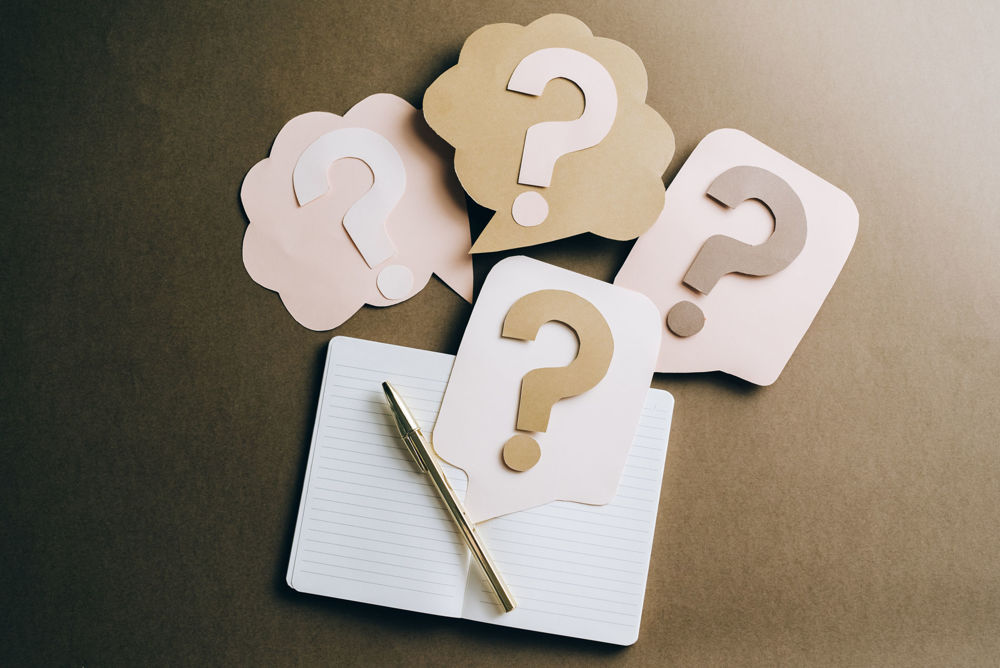 For general inquiries regarding orders, tracking, payment types, damaged shipments, discreet shipping, and more, our Frequently Asked Questions page is a great resource.
IN CONCLUSION
Smoking Outlet has been serving the cannabis community for almost six years now, and we are dedicated to continue providing the best prices and top-notch customer service so you always get the Best Bang for Your Bong! We are always looking for feedback and suggestions, so don't hesistate to 

reach out to us

at any time.