By Vanessa Matthews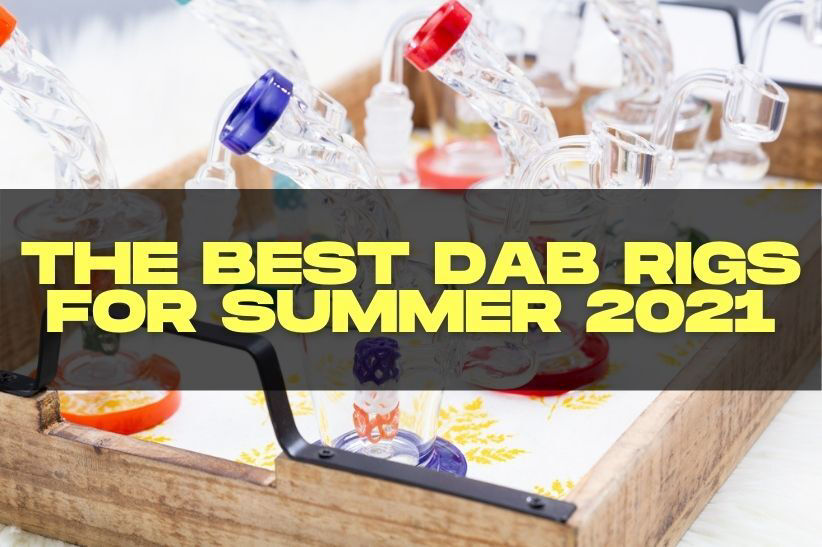 THE BEST DAB RIGS FOR SUMMER 2021
Summer's finally here! What better way to celebrate the turn of the season with a brand new dab rig to add to your collection? Whether you're on the hunt for a cheap dab rig, a recycler dab rig, or even a dab rig kit, we've got what you need and more at Smoking Outlet!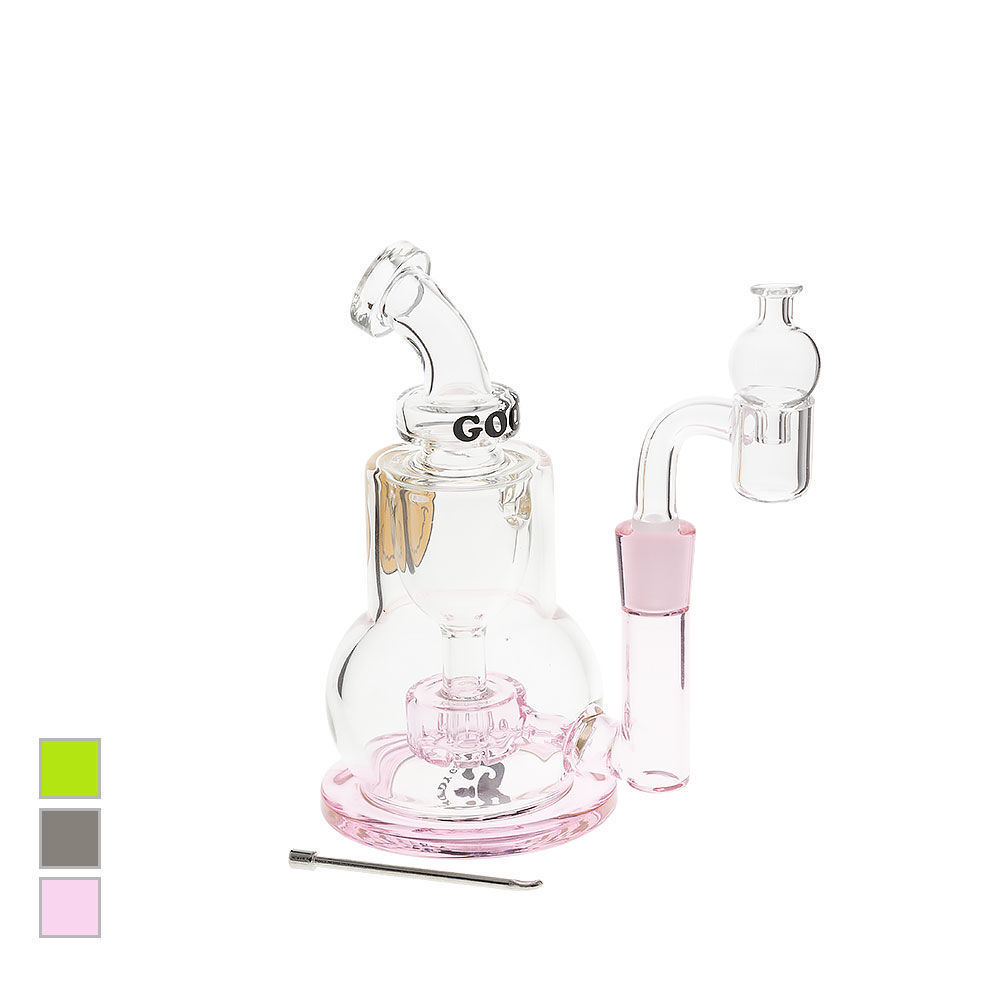 The Chief Dab Rig by Goody Glass is one impressive mini dab rig! The body is unique in itself: It's a single chamber that's round on the bottom and cylindrical on top, with a narrow curved mouthpiece. Its construction creates an overall bottom-heavy design, providing great stability to the piece. Inside the chamber is a showerhead perc on the bottom to filter and cool dabs so they're gentle on the throat. Not only that, but there is an internal recycler up above that works in unison with the overhead, providing double the filtration to your dabs. It's quite impressive what they packed into such a tiny piece!
You don't get only the rig; this is a kit that includes a carb cap and mini dab tool! The steel dab tool is tiny to match the petite rig, and the bubble carb cap functions to create a seal on your dab nail. This seal, as well as the swivel motion when in use aids in consistent airflow to effectively vaporize concentrates.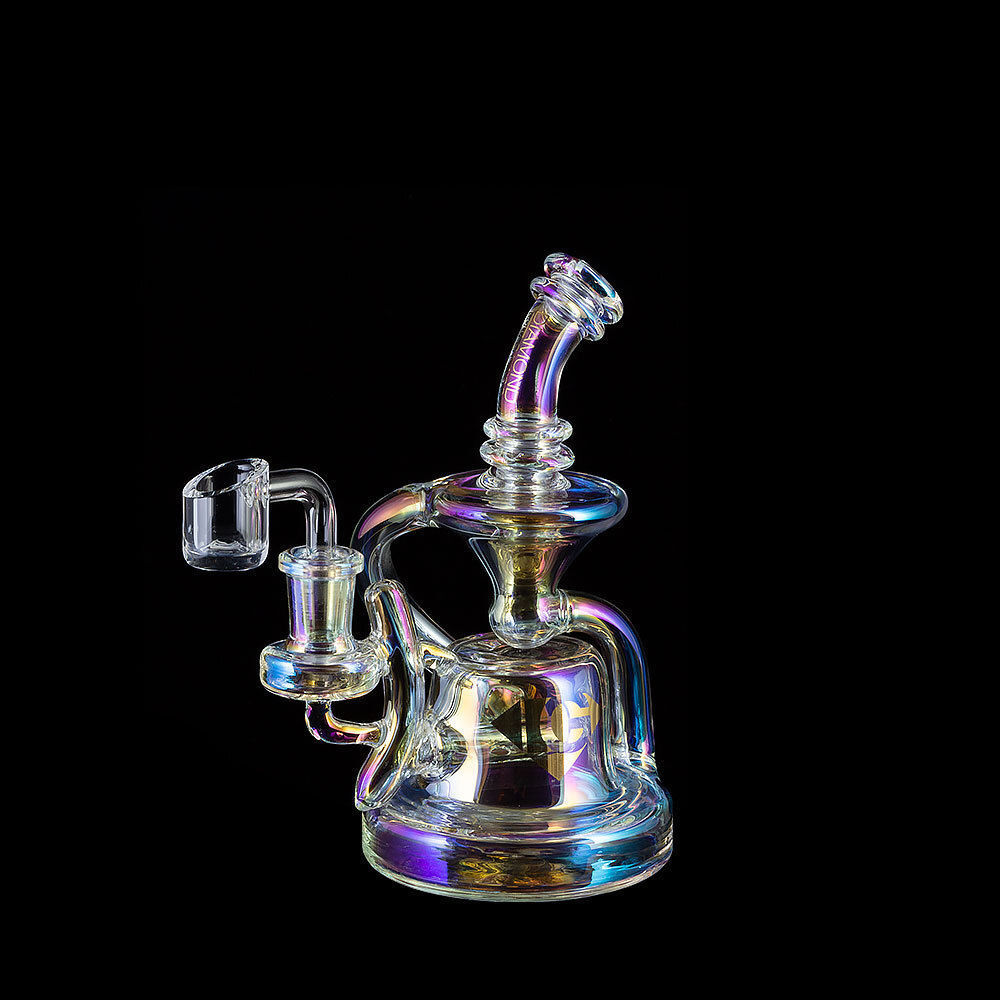 The Infinity Klein Dab Rig by Diamond Glass is a looker… to say the very least. It's available in four classy color options to suit your taste, two of which have a stunning iridescent finish. The Klein recycler in itself imparts a high-class look to this piece, but that's nothing compared to the function it delivers! There's an inline percolator at the bottom of the bell-shaped chamber, which generates nice percolation for your dabs. As the perc filters, the Klein recycler works its own magic! Recycler tubes simultaneously pull water and vapor into the mini top chamber; the perfect cherry on top to smooth out every hit. This rig stands at 6.5"-tall, which is an ideal size for most dabbers. The Infinity Klein is one of the most well-rounded dab rigs we have to offer here at Smoking Outlet!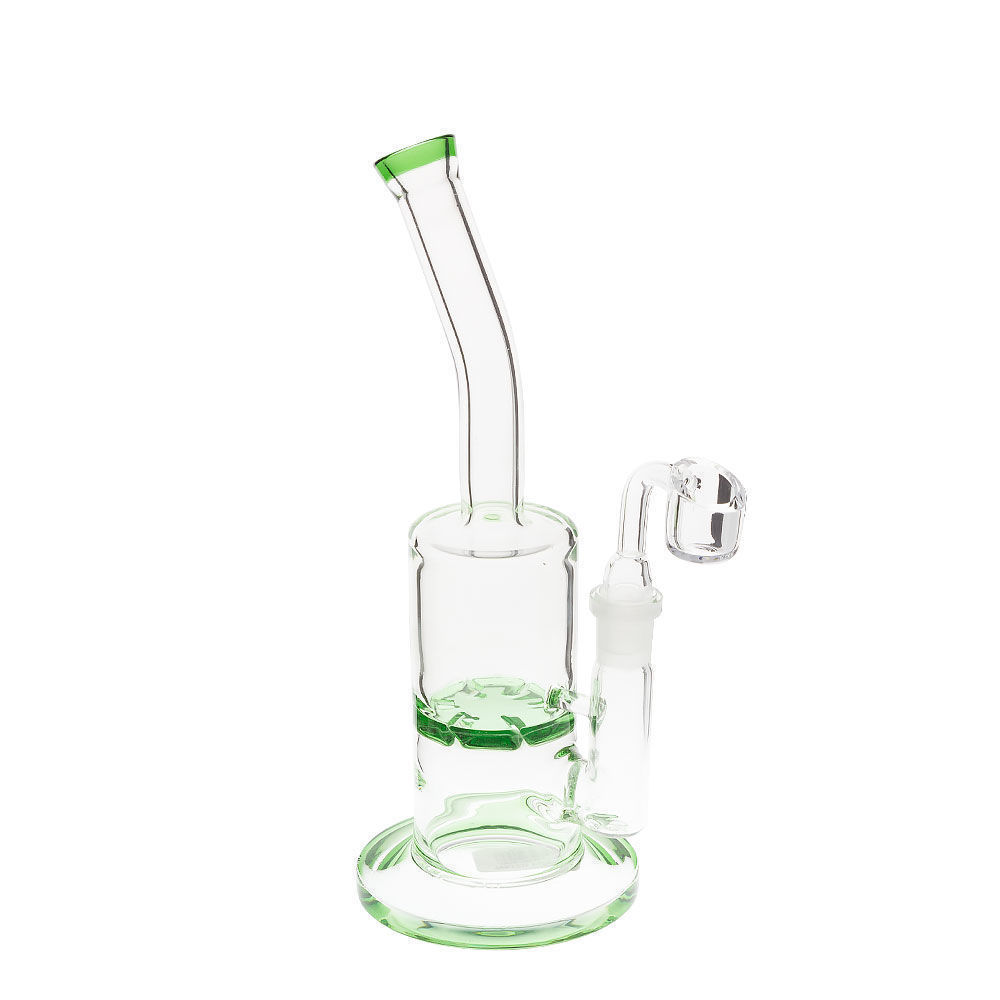 Some people just need a cheap dab rig that gets the job done, and this one right here is exactly that and more! The Wondrous Whirlpool Dab Rig is a customer favorite, and for good reason. At only $34.99, this pieces equipped with a unique turbine percolator. This perc type is a flat disk with slanted slits around the edges, which actually force water and vapor into a whirlpool as you inhale a hit! Yes, this process looks totally awesome, but it's functional as well! The vigorous swirling motion drastically increases its cooling potential versus more basic percolators. Utilizing a turbine perc makes great use of the compact chamber, by delivering dabs that are both cool and potent. The narrow shape of the body coupled with a curved mouthpiece makes for a piece that's easy to hold and use. No matter your experience level in dabbing, this piece is a solid choice!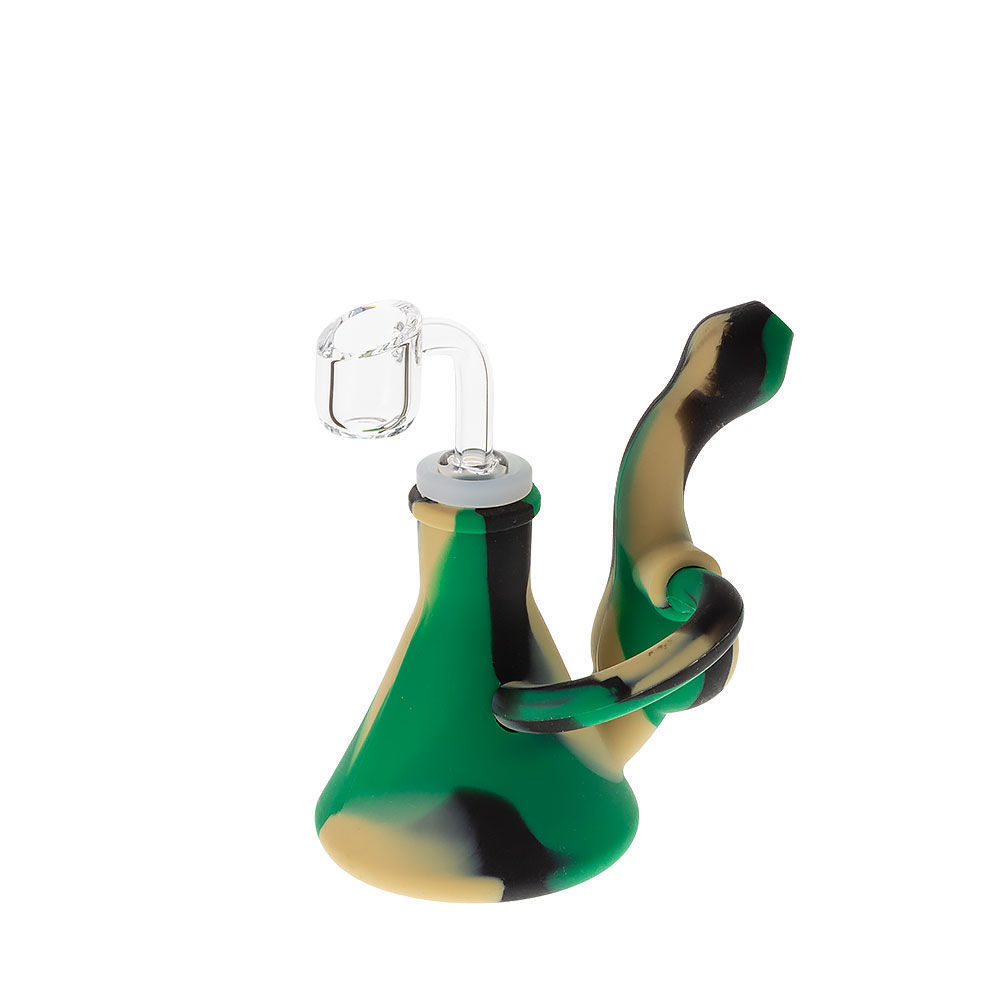 The Compact Recycler Dab Rig is a true favorite here at Smoking Outlet! There are so many features that make it a fantastic choice for dabbers who want something low-maintenance, yet effective. First-off, silicone is totally unbreakable, so that in itself is a huge plus. This gives you extra insurance for the accidental drop, as well as deeming it ideal for travel purposes. It's only around 4"-tall, and features both a diffused downstem and recycler! The silicone diffused downstem sticks straight down, and has 4 diffusion slits. Additionally, an external recycler tube connects from the chamber to the mouthpiece, working to combine water and vapor for an extra cooling touch. This hit-cooling duo is ideal for dabbing, as it provides the perfect amount of filtration. Not too much or too little; just an ideal amount to cool down while retaining the pure flavor of concentrates.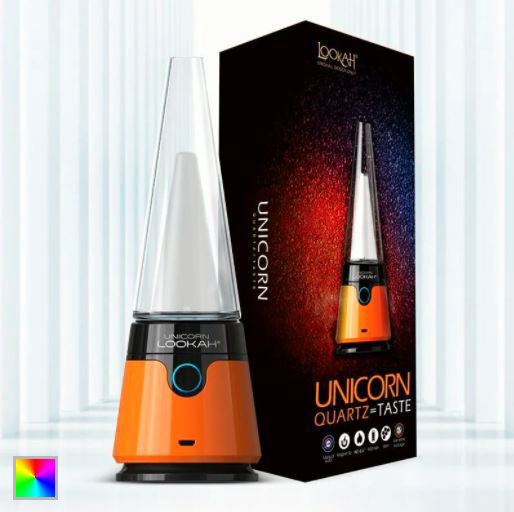 The Unicorn E-Rig by Lookah Glass took the dabbing world by storm, by providing a premium dabbing experience at a fraction of the cost of its competitors. This e-rig isn't too steep in price, but that certainly isn't reflected in its fantastic performance! A sleek cone-shaped body, simple 1-button design, haptic feedback, and so many more features make it the amazing device it is.
A frosted cone perc provides the perfect amount of filtration to lock in terpene flavor, while cooling down dabs for silky-smooth hits. There are several temperature settings, allowing it to fit anyone's preference! Lower temperatures tend to be ideal for extracting maximum flavor, while generating hits that are light and smooth. Higher temperature dabs are slightly lower on the flavor end, but the cloud payoff is insane! There's so much versatility with the Unicorn, making it a fantastic option for someone who wants to give an e-rig a shot. This electronic dab rig allows you to say "goodbye" to torches, and "hello" to easy and intuitive heating functions! Not to mention - this rig is one fancy way to dab. Who doesn't want to feel a little more classy?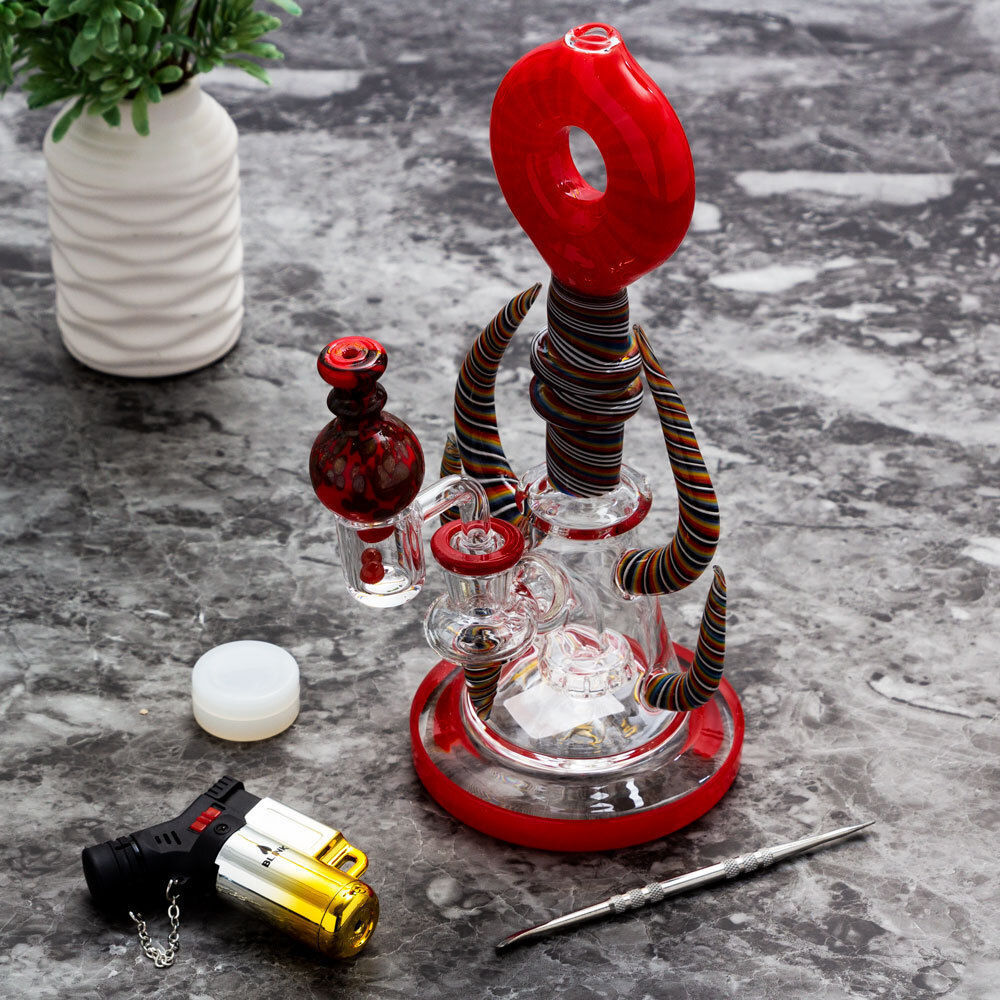 Are you feeling a little.... devious? The Devil's Dab Rig Kit looks downright badass, with amazing functionality to compliment it! The dab rig is definitely something to admire by looks alone. Supported by a heavy base, the chamber holds a showerhead perc for cooling. On the sides of the chamber are colorful striped horns that add to the devilish aesthetic!. Up above is a donut recycler, which offers your dabs a bit more movement and cooling before the hit reaches your lips.
On top of the dab rig, there are five more items in this kit to round out your dabbing stash! The Goldmine Carb Cap not only matches the rig beautifully, but is made of super sturdy glass. The round component allows you to easily swivel it around the nail to increase airflow, while the Ruby Terp Pearls increase vaporization in the banger. A durable stainless-steel dabber makes it easy to scoop up and use your wax, and the silicone container is a great little vessel for concentrates. Heat it all up with the Mini Metallic Blink Torch. See? We told you this kit has everything!
IN CONCLUSION…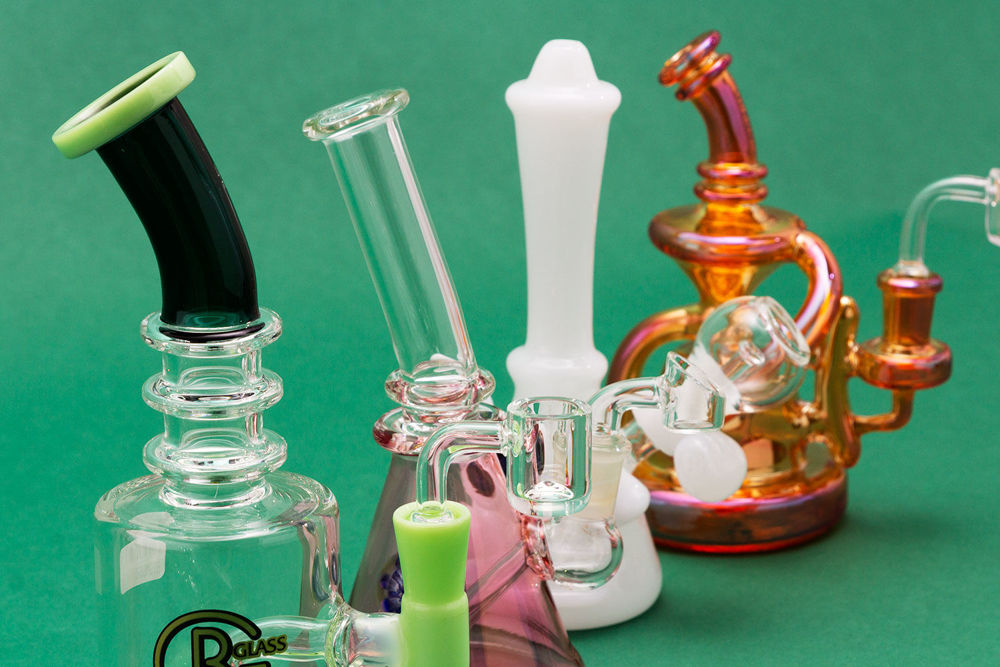 While it may feel overwhelming to shop for dab rigs, it doesn't have to be! Once you narrow down features you like and what's important to you in a piece, it makes the shopping process smooth and simple. Are you more of a simple consumer who needs a cheap rig just to get the job done? Or do you value the design and aesthetics of top-shelf pieces? Whatever your style is, there's no shortage of awesome dab rigs to choose from.
 SHOP DAB RIGS